What Jeopardy! Just Allowed During The Competition Is Infuriating Fans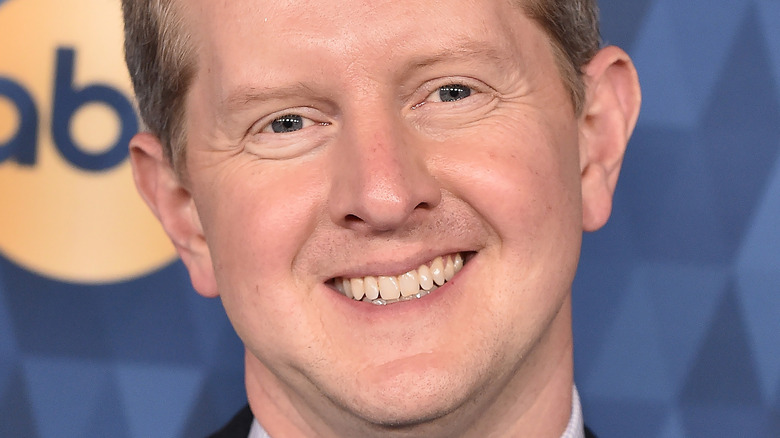 DFree/Shutterstock
"Jeopardy!" has become one of TV's longest-running game shows for a reason. With rapid-fire questions, huge monetary prizes, and legions of die-hard fans, the stakes are high. The long-time host of the show, Alex Trebek, reflected on the success of "Jeopardy!" to Vulture before his death. He shared, "In this day and age, when there is so much societal tension, game shows are valuable because they're pleasant."
Despite that sweet sentiment, "Jeopardy!" hasn't gone without its share of controversy and conflict. Hosts have been known to be strict about pronunciations, with the New York Post recounting a debate over one contestant's delivery of the word "palliative."
According to the "Jeopardy!" website, contestants are allowed to correct themselves, but they have to be fast. If the host has begun to "make a ruling," you're too late. However, in the Ken Jennings era of "Jeopardy!," fans are finding the rules a little less clear-cut.
Ken Jennings gave one contestant a second try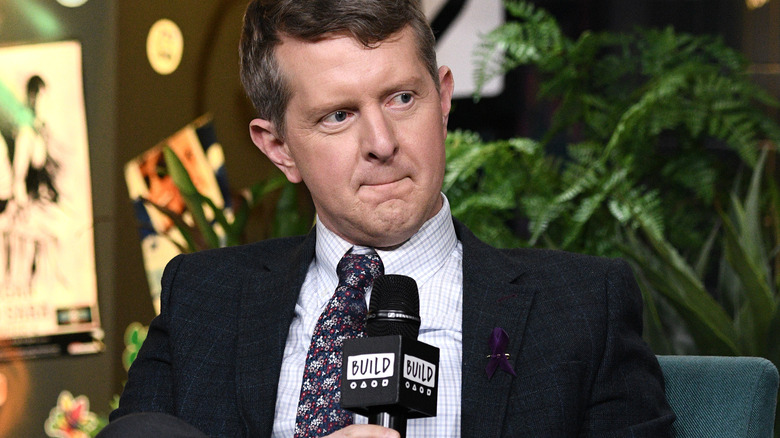 Gary Gershoff/Getty Images
Who knew an idyllic landscape painting could cause so much uproar? In a recent episode of "Jeopardy!," one contestant flubbed the name of a British painted. "Who is Constant?" Luigi de Guzman tried. Ken Jennings, in an unprecedented move, prompted de Guzman to correct himself: "Say it again." The player, catching his error, apologized and said, "Sorry, who is Constable?" His answer was accepted.
The re-entry of a response was controversial enough. Later in the game, however, Jennings seemed to reverse his stance on corrections. When entering a response, Harriet Wagner said, "Who is Angela LeGuin — sorry, Ursula LeGuin." Jennings did not accept this response, saying, "I had already begun ruling against you when you corrected yourself."
In the end, only $700 separated third place from first. The corrected "Constable" answer earned de Guzman $1,000 and won him the game, per People. Needless to say, fans were outraged. "Harriet Wagner was robbed," tweeted one. Others noted a potential gender bias: "Why did Ken Jennings let one contestant (male) change a wrong answer, but ruled against another (female)?" This is Jennings' first season as the new host of "Jeopardy!," and he seems to be off to a rocky start.