Kanye West Just Made A Candid Admission About His Parenting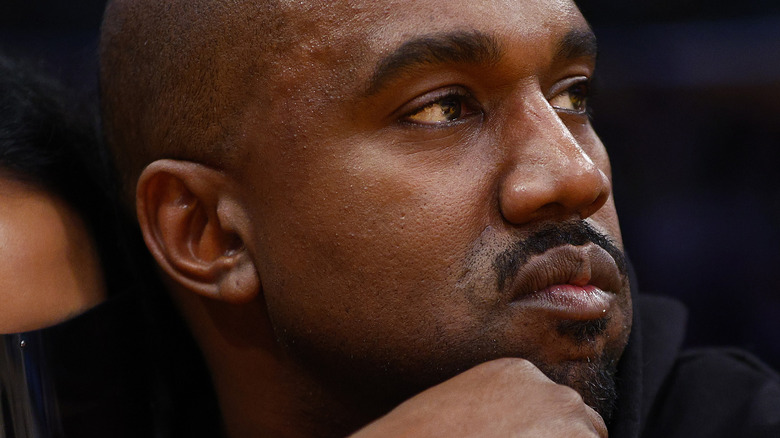 Ronald Martinez/Getty Images
Kanye "Ye" West has made no secret of his occasional (or more than occasional) frustrations with co-parenting. Usually, this comes in the form of a series of posted (and then just as quickly deleted) screeds on Instagram which, more often than not, include screenshots of private texts. The rapper and fashion designer has taken to social media to complain about ex-wife Kim Kardashian allowing their daughter North to be on TikTok (via Page Six) and his disputes with Kardashian about where the kids go to school (via TMZ), among other things, even though Kardashian has asked him to stop several times.
Now, Ye is making more candid admissions about his parenting arrangements, but he's taking it to a different platform this time — a podcast. So, at least his ex-wife and in-laws don't have to worry about him sharing any screenshots with the world.
Ye opened up on the first episode of Alo Yoga's "Mind Full" podcast about where things stand with his co-parenting today.
Kanye West says Kim Kardashian takes care of the kids 80% of the time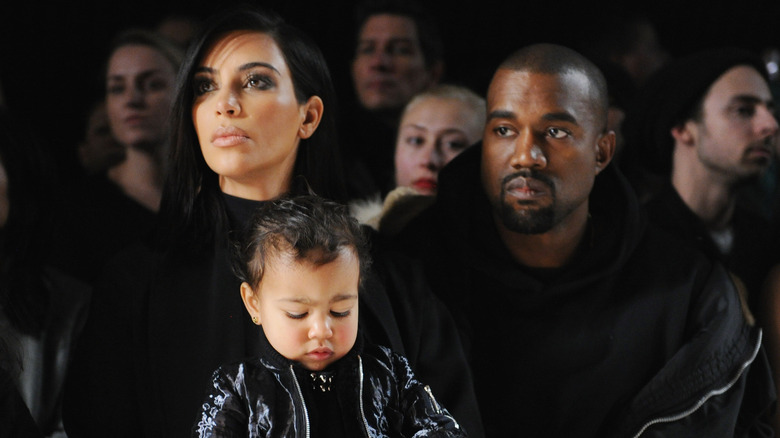 Craig Barritt/Getty Images
Kanye "Ye" West admitted that Kim Kardashian assumes primary parenting duties of their four children the vast majority of the time. "Even to this day, I'll still give Kim advice on things that could help because that's going to go to the kids," Ye told Alo Yoga in his "Mind Full" podcast interview (via Entertainment Tonight). "She's still gotta, 80 percent of the time, raise those children." The hip-hop artist continued, "So what people saw when I was going back and forth is that I still have to be able to throw my version of what people would throw into the curriculum." 
We don't know the specifics of Kardashian and Ye's custody agreement over their children, but Kardashian has always tried to downplay the chaos. "Kanye and I have had conversations, we have to talk daily for the kids," she said in an ABC News interview in April. "So, you know, I hate that it had to play out like that. But when it comes to family, I mean — Kanye and I will always be family. At the end of the day, I just want my kids to be happy and healthy and think the world of their dad. And they do."