Who Is Andy Cohen's Favorite Real Housewives Husband?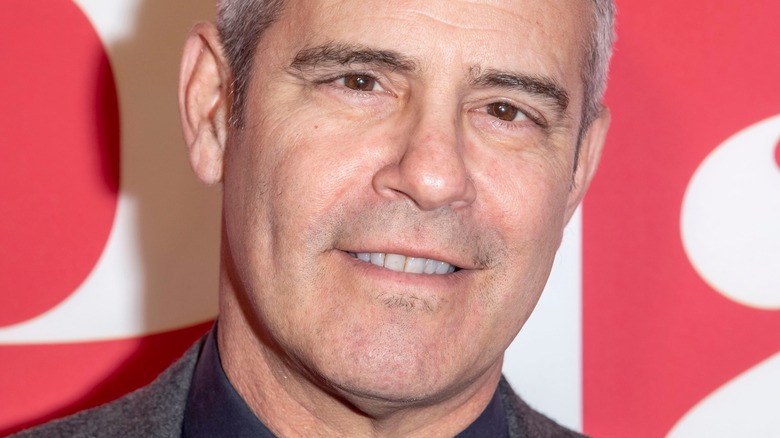 Ron Adar/Shutterstock
The "Real Housewives" franchise all but changed the face of reality television when the original series, "The Real Housewives of Orange County," premiered in 2006. Since then, Bravo has produced spin-off shows in various cities across America, and has even ventured into international waters with "The Real Housewives of Dubai" and "The Real Housewives of Melbourne."
At the helm of the popular enterprise is executive producer Andy Cohen. Cohen took on the leading role just two years after he was appointed vice president of original programming at Bravo. The media maven also hosts the famed (and often messy) reunion shows, in addition to leading the late night talk show, "Watch What Happens Live." Cohen has since stepped down from his executive role at the network as it made it difficult for him to maintain relationships with cast members. "It's an unusual dynamic. The ones that I've been with the longest are the ones that I have the deepest relationships with," Cohen told The Hollywood Reporter. 
The talk show host went on to shoutout a few of his longtime pals — including Luann de Lesseps and Teresa Giudice — whom he says he has "great respect for." However, Cohen has also spoken out about his favorite "Real Housewives" husband, and his pick may be surprising to some.
Andy Cohen is fond of Joe Gorga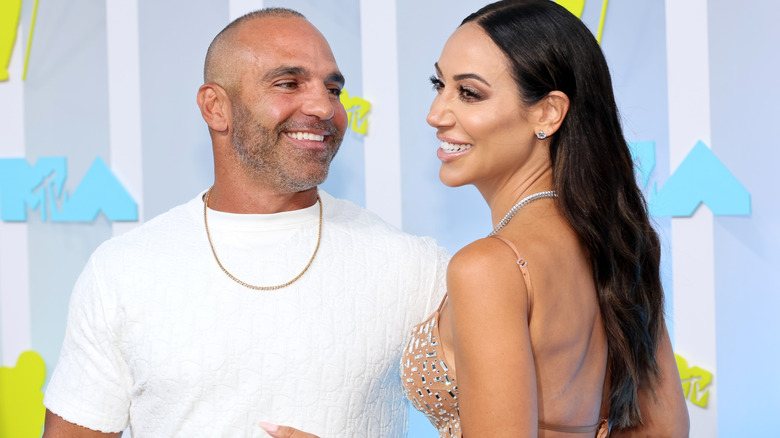 Dia Dipasupil/Getty Images
In addition to the glamorous women who dominate the "Real Housewives" franchise, the shows often include that cast member's husbands. Andy Cohen was recently asked which male cast member he's most fond of, and he gave a special nod to Melissa Gorga's husband, Joe Gorga. "I don't have a FAVORITE but I think we can all agree this man is a Hall of Famer," Cohen shared on his Instagram Story (via Bravo). Cohen also made the revelation alongside a photo of Joe, who's also the brother of another "The Real Housewives of New Jersey" star, Teresa Giudice.
And, while Cohen has made no secret of his admiration for the New Jerseyan, the producer previously admitted that a "Real House-husbands" spinoff would probably not succeed. "We did think of doing a house-husbands show," Cohen explained (via Reality Tea). "We developed, early on, we developed a show called The Real Husbands of Orange County and we cast a bunch of husbands and the truth is, guys are kinda boring." Cohen went on to explain that he doesn't think Bravo's audience would be interested in seeing "random" husbands interact on-screen.
Andy Cohen has a favorite Housewife, too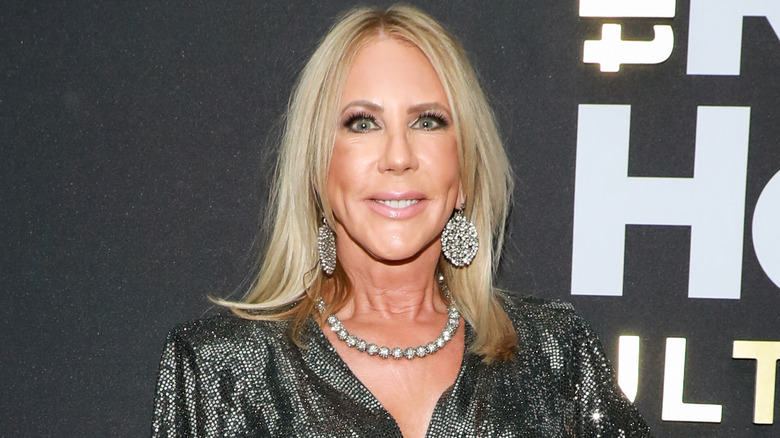 Jason Mendez/Getty Images
Andy Cohen may have been coy about declaring who his favorite "Real Housewives" husband is, but the talk show host has made no secret about which leading ladies he loves the most. During a special episode of "Watch What Happens Live," Cohen was grilled by Sonja Morgan, who explicitly asked the producer to pick a favorite "Real Housewives" cast member. "One of my favorites is Vicki because she was the first one and so you know you always have a special connection to your first," Cohen said. "I just think that, we've seen her go through so much in the last 10 years, so I have a special place in my heart."
Cohen has also named Nene Leakes as one of his star pupils. "You know, NeNe Leakes is going through a major period of success — from, of course, 'The Real Housewives of Atlanta,'" Cohen said during an appearance on "Today" in 2013. However, since then, Cohen's relationship with the Atlanta-based reality star has been strained. In April, Leakes filed a discrimination lawsuit against Cohen and Bravo, claiming to have been a victim of racial discrimination. According to Page Six, the former "Glee" actor dropped the lawsuit in August, but refused to provide further explanation.