The Real Reason Olivia Colman Changed Her Name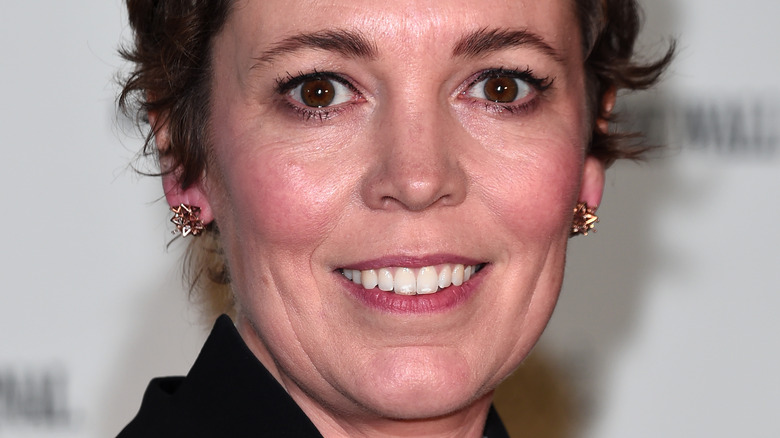 Eamonn M. Mccormack/Getty Images
One of the finest actors of her generation, Olivia Colman is an important name in the Hollywood sphere. In 2022, she earned another nomination in an acting category at the Academy Awards for her role in "The Lost Daughter" — her third nod in four years, GoldDerby noted. In fact, voters can practically expect Colman's name to be on a ballot every year, since she's earned a whopping 22 nominations in under six years, per the Los Angeles Times.
Given this influence, it's surprising that Olivia is not really her first name. The first time many fans first learned the actor had any other name was after the Queen's Birthday Honors event in 2019. The yearly celebration on the birthday of the late Queen Elizabeth II recognized exceptional talent across the United Kingdom. It seemed especially fitting since Colman portrayed Queen Elizabeth II on the Netflix series "The Crown," which earned her an Emmy award for Outstanding Lead Actress in a Drama Series, per The Hollywood Reporter. The queen awarded Colman with a CBE Honor, which stands for Commander of the Most Excellent Order of the British Empire, for her contributions in acting. It's the highest civilian distinction below being named a knight or dame. "I was thinking it would cause less fuss, and be nice and private but now everyone just knows my real name," Colman told Harper's Bazaar about the unexpected press surrounding the award. Here's why Colman changed her name in the first place.
Olivia Colman's name before the fame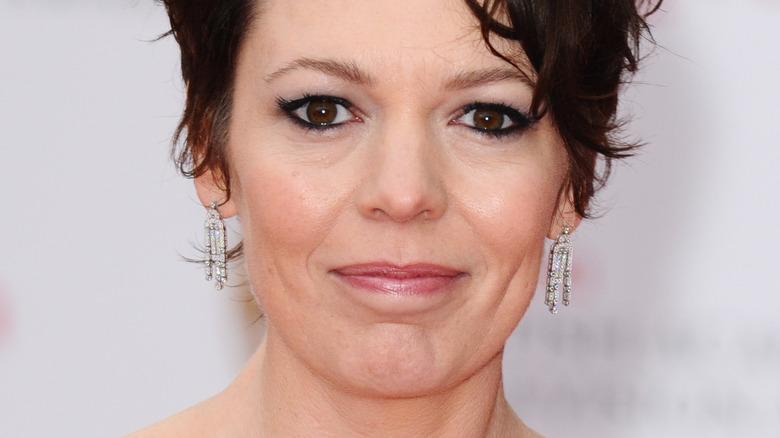 Featureflash Photo Agency/Shutterstock
Olivia Colman was born in 1974 in Norwich in Norfolk, England as Sarah Caroline Olivia Colman, per The Talks. Colman began acting as a teenager in a school production of "The Prime of Miss Jean Brodie," but decided to pursue higher education to be a teacher. "I didn't know what else to do and I still couldn't quite let myself want to act," Colman told Vogue. She then fully committed to the craft by attending the Bristol Old Vic drama school, even though it meant working side jobs as a secretary and even a cleaning lady. She then decided to pursue acting as a career, except many others in England had the same idea. "I left drama school with a surge, loads of young women," Colman told The Talks. So, Colman's acting name came about from direct competition with someone else that had the name Sarah Colman.
Similar to other actors like Oscar Isaac who changed his name to avoid confusion with fellow actors of the same name, Colman needed to find a way to distinguish herself. "One of my best friends at university was called Olivia and I always loved her name," Colman told the Independent. "I was never Sarah; I was always called by my nickname, Colly, so it didn't seem so awful not to be called Sarah," the actor added. It also made it easier to stick with one of her middle names, so from then on, she went by Olivia.
Olivia Colman's other other name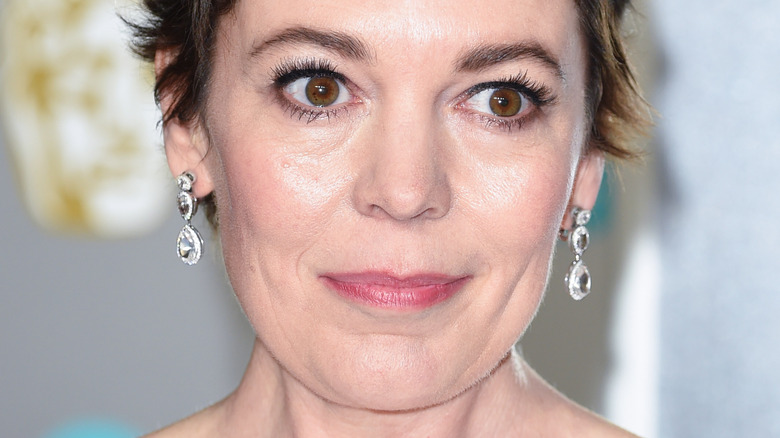 Featureflash Photo Agency/Shutterstock
Before her starring roles in Hollywood, young Sarah Caroline Olivia Colman was a normal child growing up in Norfolk. Her dad Keith was a surveyor and her mom Mary was a nurse. In her younger days, one of Colman's first jobs was working at a pub, even if she may not have been technically allowed to serve pints, Norfolk Live reported. Around this time, her friends may have been referring to her as Colly, a play on her last name. Even into adulthood, those closest to Colman still called her Colly. "That's what my friends call me, always have. It's a childhood nickname. They just decided one day that we were all going to have nicknames, and they decided mine would be Colly," Colman told Hunger TV. Just don't call her by her given name Sarah. A writer for The Guardian said that Colman threatened to end an interview after referring to her by Sarah. The actor has adopted her stage name as her real name in most instances.
Given the official nature of the CBE Honor awarded to Colman later in life by the Queen Elizabeth II, the actor received the recognition under her legal name, Sarah Sinclair, via Harper's Bazaar. In 2001, she married writer Ed Sinclair and took his last name, The Guardian reported. Sinclair was also an actor when he met Colman during a production for Footlights, the drama club of the University of Cambridge, The Sun explained.