Matt Damon Called Out Yet Again For Sexual Harassment Comments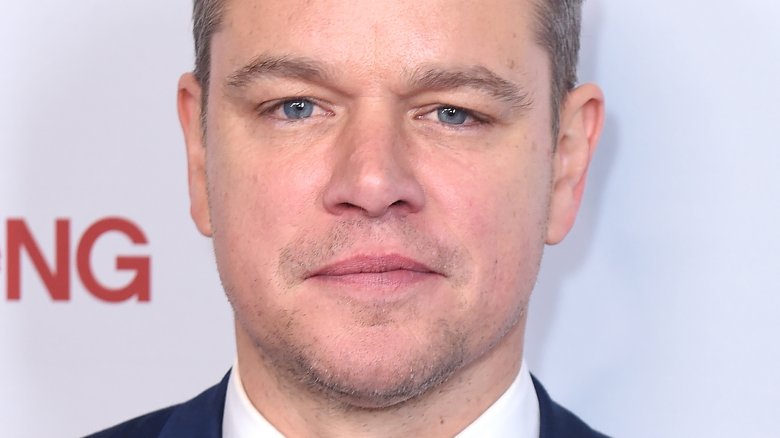 Instagram
Maybe the Downsizing star should stop doing interviews.
Matt Damon is making headlines once again for giving his two cents about the various sexual misconduct scandals rocking Hollywood. While he was previously called out for saying that inappropriate sexual behavior occurs on a "spectrum," he's since shifted his focus to those men in the entertainment industry who have never sexually harassed or assaulted a female colleague.
"We're in this watershed moment, and it's great, but I think one thing that's not being talked about is there are a whole s***load of guys — the preponderance of men I've worked with — who don't do this kind of thing and whose lives aren't going to be affected," Damon told Business Insider in an interview published on Monday, Dec. 18, 2017.
Damon continued, "If I have to sign a sexual-harassment thing, I don't care, I'll sign it," adding, "I would have signed it before. I don't do that, and most of the people I know don't do that."
In response to Damon's words, many, including a few celebrities, took to social media to air their grievances.
"Matt Damon- SERIOUSLY? You are a smart man. A privileged, white man. This is NOT the time to ask for a pat on the back," Will & Grace star Debra Messing tweeted. "How about we NOT celebrate men who are simply decent human beings. Stay on track, Matt. It's not about you."
Former Charmed actress and vocal activist against sexual misconduct, Rose McGowan wrote, "Matt Damon is dense AF."
As Nicki Swift previously reported, Damon faced backlash after he spoke with ABC News' Peter Travers about sexual misconduct in Hollywood. "You know, there's a difference between, you know, patting someone on the butt and rape or child molestation, right?" he said. "Both of those behaviors need to be confronted and eradicated without question, but they shouldn't be conflated, right?"
He also argued that the actions of men like Louis C.K. and Al Franken weren't nearly as bad as those of movie producer Harvey Weinstein, who was accused of rape.
In response, Damon's ex-girlfriend and former Good Will Hunting co-star Minnie Driver spoke out against the actor. "I felt I desperately needed to say something. I've realised that most men, good men, the men that I love, there is a cut-off in their ability to understand," she told The Guardian. "They simply cannot understand what abuse is like on a daily level."
She continued, "I honestly think that until we get on the same page, you can't tell a woman about their abuse. A man cannot do that. No one can. It is so individual and so personal, it's galling when a powerful man steps up and starts dictating the terms, whether he intends it or not."
Driver also added, "There is no hierarchy of abuse – that if a woman is raped [it] is much worse than if woman has a penis exposed to her that she didn't want or ask for ... you cannot tell those women that one is supposed to feel worse than the other."
Actress Alyssa Milano also criticized Damon, tweeting out, "We are not outraged because someone grabbed our a**es in a picture. We are outraged because we were made to feel this was normal. We are outraged because we have been gaslighted. We are outraged because we were silenced for so long."
While we wait to see if Damon touches upon sexual misconduct in any future interviews, read up on the untold truth of his friendship with Ben Affleck.