John Legend Joins Cast Of NBC's Jesus Christ Superstar Live In Concert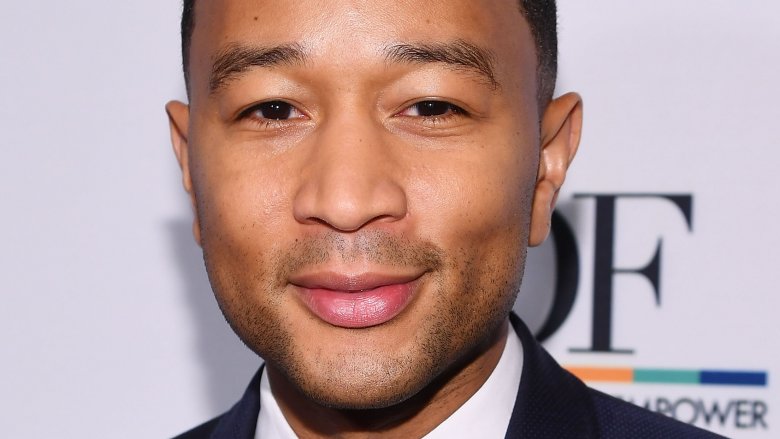 Instagram
Meet your new TV savior.
E! News reports that John Legend has been cast as Jesus Christ in NBC's live performance of Jesus Christ Superstar. "I'm thrilled to join the cast of this production of Jesus Christ Superstar Live in Concert!," Legend enthused in a statement obtained by the celeb news site.
"It's such a powerful, meaningful musical and I'm humbled to be part of this performance. We've already formed an incredible team, and, as we finish casting, I'm certain we will put together some of the greatest talents around to do this work justice," continued Legend, who is expecting his second child with wife Chrissy Teigen.
NBC Entertainment chairman Robert Greenblatt also spoke out about the big casting news. "We're all overjoyed to have world-class musical artist and producer John Legend starring as Jesus," he stated. "This score demands a singer with an amazing range and an actor with great depth, and there isn't anyone better to bring this story to a new audience. His casting is also groundbreaking as the traditional image of Christ will be seen in a new way."
Legend will also be serving as executive producer, along with Mike Jackson, Ty Stiklorius, Andrew Lloyd Weber, Marc Platt, Craig Zeden, Neil Meron, and Tim Rice. Weber composed the music for the original rock opera, while Rice developed the lyrics.
Alice Cooper previously joined the live TV production's cast as King Herod (via Deadline). David Leveaux will direct.
Jesus Christ Superstar Live in Concert! is slated to air on NBC on Sunday, April 1, 2018.
While we wait for the show, read up on why some people can't stand Legend's relationship with Teigen.