The Real Reason Penelope Cruz And Matthew McConaughey Split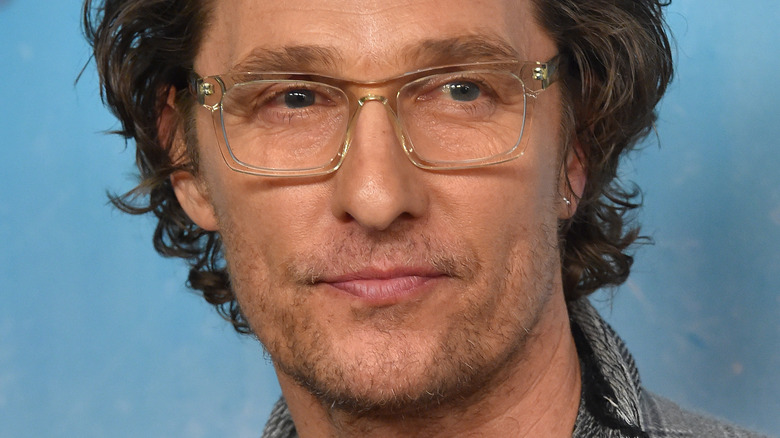 DFree/Shutterstock
Matthew McConaughey once said that he's not the type to date his co-stars. While he had his fair share of leading ladies on-screen, he said that he makes it a point to remain professional and not let personal feelings cloud his working environment.
"I've always tried to keep it professional and the people I've worked with I must say did as well," he said on "The Howard Stern Show" in 2020. "Maybe we had certain crushes on each other at certain times, but we always just kind of kept it professional. Or maybe we were dating somebody seriously outside of ourselves at the time and we both respected that for the other."
McConaughey had this self-imposed rule, sure, but he ended up dating one of his co-stars once: Penélope Cruz. Before the "Interstellar" star tied the knot with Camila Alves, he briefly dated Cruz, but it was short-lived. Their relationship eventually went on the ever-expanding list of forgotten Hollywood couples, but while their romance quickly fizzled out, it still involved a bit of drama.
Penelope Cruz and Matthew McConaughey split due to busy schedules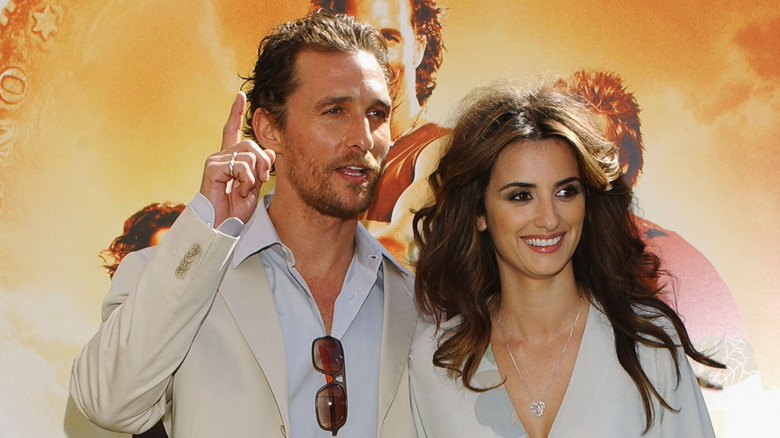 Carlos Alvarez/Getty Images
Penelope Cruz and Matthew McConaughey met on the set of the film "Sahara," but according to the two, it wasn't love at first sight. McConaughey confirmed that they only got together after they wrapped filming. "We worked together and there was nothing romantic about it, then became friends and hung out together and that has turned into a nice relationship," he said (via The Irish Examiner). Cruz seemed to confirm this when she told The Telegraph that, like McConaughey, she never starts a relationship with her co-stars. "If something becomes friendship, then maybe months later it becomes something else, but you can never know."
Not much is known about what went down between the two, but they parted ways when they found it tough to find time for one another. "Due to busy work schedules and so much time apart, they mutually decided ... that separating was the best thing to do at this time," the actors said in a joint statement to People at the time. A source close to the former couple also confirmed they saw each other rather infrequently, so there was no point in continuing to date.
Then again, there were rumors claiming that McConaughey and Cruz were still together when the actor met his future wife, Camila Alves. The book "Matthew McConaughey: The Biography" asserts that he fell for Alves before breaking up with Cruz but the actor confirmed with People that he was "happily single" at the time.
Penelope Cruz and Matthew McConaughey are happily married to other people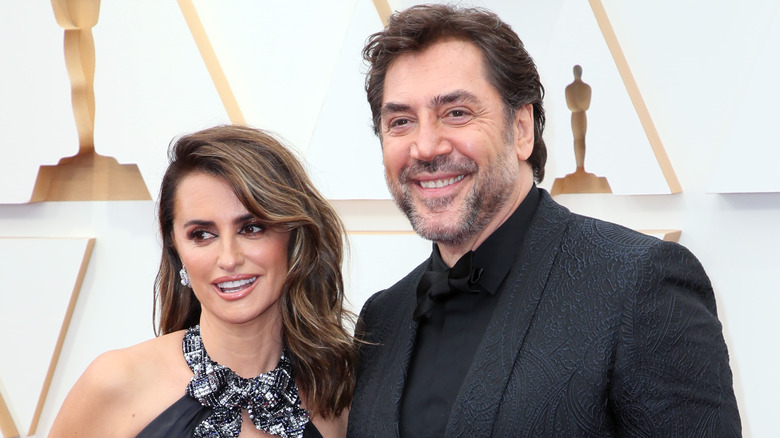 David Livingston/Getty Images
After Penelope Cruz and Matthew McConaughey split, they moved on and dated other people. Cruz married fellow actor Javier Bardem in 2010, and the couple now shares two kids together. They're adamant, however, not to share much about their private life. "It was a really good decision for us, not to talk about our relationship," Cruz told Tatler in 2019 (via Us Weekly). "It would feel very strange to do it a different way. I just couldn't do it."
But Cruz's co-star Diane Kruger once told People that she thinks Cruz and Bardem are "amazing." She said that they "put their family first, and so they go together as a unit." Meanwhile, McConaughey is also happily married to Camila Alves, with whom he shares three kids. And, while he's a successful actor, he said that his greatest accomplishment is being a father.
"It's the one thing I've always wanted to be," he told GQ in 2014. "Never is a man more of a man than when he is the father of a newborn... You know what's important. I definitely got more selfish. And at the same time, I think I got more compassionate."