The Reason Matthew McConaughey Has Never Dated His Co-Stars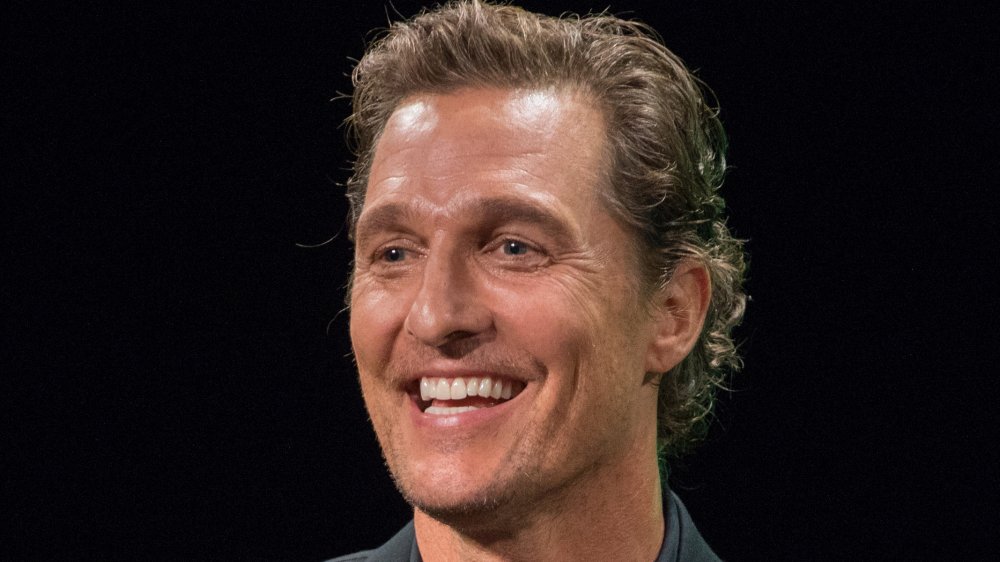 Rick Kern/Getty Images
Whether he's hunting down shadowy criminals in Season 1 of True Detective or behind the wheel in a moody Lincoln car commercial, is Matthew McConaughey ever not suave? The Texas-born actor had his breakthrough in Dazed and Confused, and since then, McConaughey has established himself as one of Hollywood's most charming and consistently working stars. Pretty much everyone feels, "Alright, alright, alright" about him! Though he started out nabbing diverse roles and in recent years he's successfully pivoted toward dramatic ones, like in 2013's Dallas Buyers Club, at one point, Matthew McConaughey truly was the rom-com guy.
In the mid-2000s, the actor's portfolio of roles morphed into a string of romantic comedies like The Wedding Planner, Failure to Launch, and Ghost of Girlfriends Past. McConaughey acknowledged this pigeon-hold in his 2020 memoir "Greenlights," writing (via The Hollywood Reporter), "The romantic comedies remained my only consistent box office hits, which made them my only consistent incoming offers." He added, "In the tabloids, the industry and the public opinion, I became the shirtless, on-the-beach rom-com guy." It happens! He sadly even decided to start turning down rom-coms completely.
While that gamble worked out for the best in terms of his now-varied career, it's worth asking: did McConaughey ever date one of the leading ladies from any of these films? Even a brief tryst with, say, Failure to Launch co-star Sarah Jessica Parker? The answer is a hard no. At least it is now. Here's why Matthew McConaughey doesn't date co-stars. 
Matthew McConaughey prefers to 'keep it professional'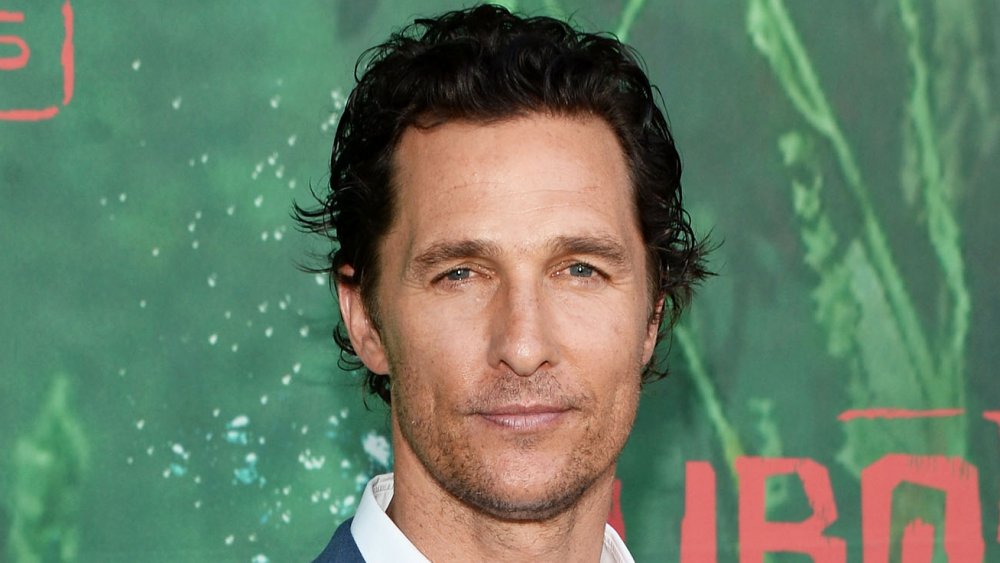 Matt Winkelmeyer/Getty Images
So why is Matthew McConaughey against dating co-stars? The actor, who married model Camila Alves in 2012, told The Howard Stern Show on Oct. 21, 2020, that doing so jeopardizes a film's "sizzlin'" on-screen romance. "If you look at the history of films, when you see a couple, say they did a movie together, and then, later on, they get married, and they make another movie together," McConaughey said, "Once they get married, you watch that movie, they're not near as good together. It's the movie when they met, that you go, 'That's the one where this thing is sizzlin'.'" 
Less humorously, McConaughey noted that he does prefer to "keep it professional" on set. As for actresses like Kate Hudson or Sandra Bullock, "Maybe we had certain crushes on each other at certain times, but we always just kind of kept it professional," he said. "Or maybe we were dating somebody seriously ... at the time, and we both respected that." 
According to Entertainment Weekly, McConaughey did date Bullock after starring with the actress on 1996's A Time to Kill, and also dated Penélope Cruz after they met on the set of 2005's Sahara, but clearly, he's changed tack since then. On his wife Alves and his family, the star added to Howard Stern, that they're "non-negotiable," and since having them in his life, he's "flourished." How sweet! Matthew McConaughey desires and is happy with his wife, and he keeps it "professional" otherwise!