What Emily Ratajkowski's Ex Sebastian Bear-McClard Does For A Living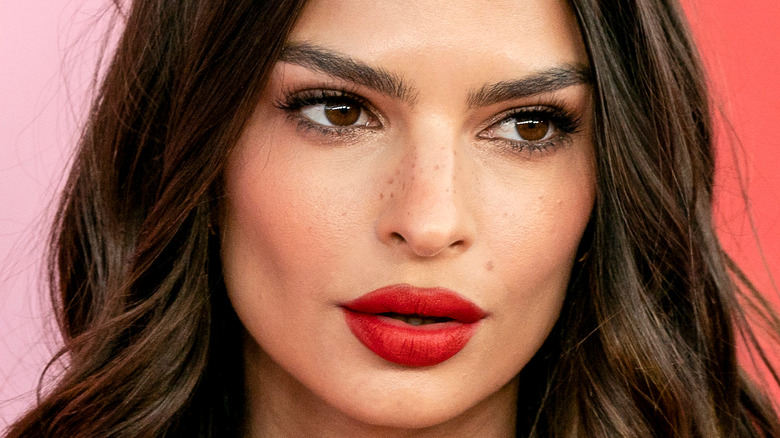 Ovidiu Hrubaru/Shutterstock
After saying "I Do" in 2018, model Emily Ratajkowski's marriage to Sebastian Bear-McClard came crashing down four years later. According to Page Six, Ratajkowsk filed for divorce from her husband, early September 2022 who was allegedly unfaithful to her. There will be potential litigations for the former couple, as Ratajkowski's filing in Manhattan Supreme Court was reportedly contested. Though the Inamorata designer has liked tweets that support rumors of Bear-McClard's infidelity, neither Ratajkowski nor Bear-McClard has released an official statement at this point.
On top of that, Bear-McClard was allegedly booted from his own company for "complaints about his behavior," per another Page Six report. However, he denied these rumors, telling the outlet, "I'm an owner of the company, I'm not an employee. I'm taking some time off from work to deal with my mother's health and the well being of my family." By the way, what does Bear-McClard actually do for work? Let's take a look.
Sebastian Bear-McClard is an experienced producer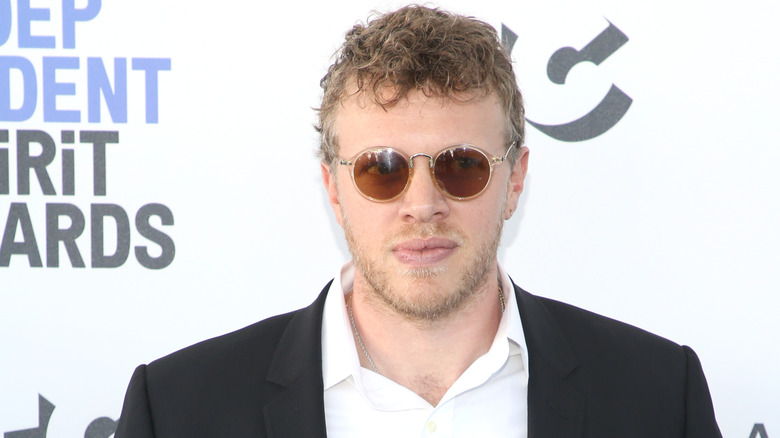 Phillip Faraone/Getty Images
According to Harper's Bazaar, Sebastian Bear-McClard is a partner of Elara Pictures, a production company he founded alongside filmmaking duo Josh Safdie and Benny Safdie, who are known as "the Safdie brothers." Bear-McClard has been a producer on Elara Pictures' films such as "Good Time" and "Heaven Knows What," per IMDb. Both movies secured McClard nominations for the Gotham Independent Film Awards and Independent Spirit Awards.
Bear-McClard was also heavily involved with the production of "Uncut Gems," a crime thriller starring Adam Sandler as a gambling addict who jumps through exhaustive hoops to get back a precious gem. Talking about his search for the special opal — a main prop in the film — Bear-McClard explained, "We had trouble sourcing a real one and trouble figuring out how to get the art department to build what was in our heads. So, I ended up taking over the design and execution," per The Hollywood Reporter. Like Sandler's character, it sounds like Bear-McClard had to also jump through some exhaustive hoops. He continued, "In the middle of the night after a shoot, I had to wine and dine some opal traders who were visiting from Australia to convince them to lend us their very special opals that ended up being little pigments in our larger rock opal."
Sebastian Bear-McClard has an artistic background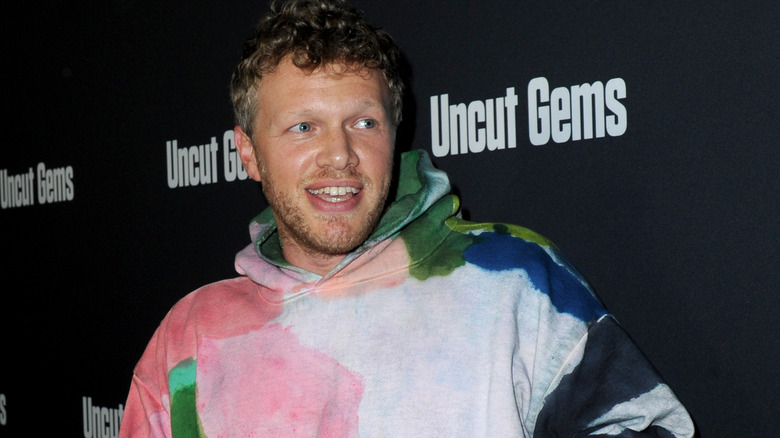 Joshua Blanchard/Getty Images
Perhaps Sebastian Bear-McClard's creativity can be partially attributed to his artistic parents. Peter McClard, Bear-McClard's uncle, told People, "He [Bear-McClard's father] is an amazing artist. Some time in the '70s he met Sebastian's future mother, Liza Bear, a filmmaker and co-founder of Avalanche, an art magazine." Peter talked about Sebastian's participation in the NYC art world, saying, "Sebastian was a great, totally New York-bred kid and spent his youth being dragged to cool art events, parties and surrounded by the hippest of the hip New York art scene in the '80s and '90s."
As a kid, Bear-McClard surrounded himself with talent. According to Page Six, Bear-McClard has been friends with popular social media influencer Josh Ostrovsky, aka The Fat Jewish, since childhood. During his marriage to Emily Ratajkowski, Ostrovsky told the outlet, "I think they made me believe in love, like I think I believe in love now. It's basically the sickest rom-com." Now, that comment didn't exactly age well.