Fuller House Star Jodie Sweetin Ordered To Pay Child Support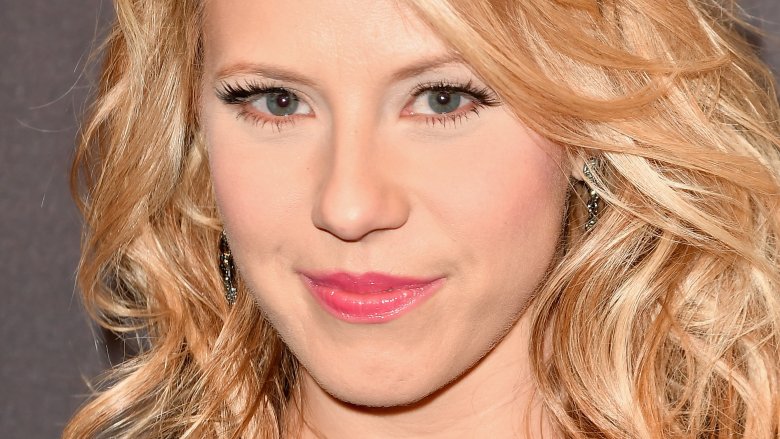 Getty Images
The actress must fork over a pretty hefty sum each and every month.
TMZ reports that Fuller House's Jodie Sweetin has been ordered to pay about $2,800 in monthly child support to her ex-husband Morty Coyle. The gossip rag previously noted that Coyle, whose divorce from Sweetin was finalized in 2016, had requested child suppor from the former child star back in January 2017.
According to Coyle, Sweetin, with whom he shares daughter Beatrix, has been earning about $600,000 a year—likely due, in large part, to her gig on Netflix's Full House revival and to the residuals she receives from the iconic '90s sitcom. Of course, she also pulls in some major cash from her work on Hollywood Darlings and her line of jewelry.
Sweetin's income has reportedly increased significantly since the two divorced. TMZ reported that Sweetin said she was making about $4,000 a month when their split was finalized, leading the judge to previously rule that she didn't have to pay child support.
Sweetin's personal life has caused fans a lot of worry in 2017. In late March, Sweetin called 911 on her then-fiancé Justin Hodak, after he threatened to kill himself when Sweetin broke up with him. A convicted felon, he was later arrested for owning a gun, though he was quickly released on bail. Sweetin then filed a restraining order against her former flame, which he reportedly violated multiple times.
In May 2017, Hodak was sentenced to six years and eight months in prison after being found guilty of "possession of a deadly weapon and of falsifying evidence by threatening a witness with force or implied force" (via E! News).
While we wait to learn more details about Sweetin's recent child support order, read up on all the dark secrets that the cast of Full House tried to hide.