The Sad Truth About Tara Reid's Time In Rehab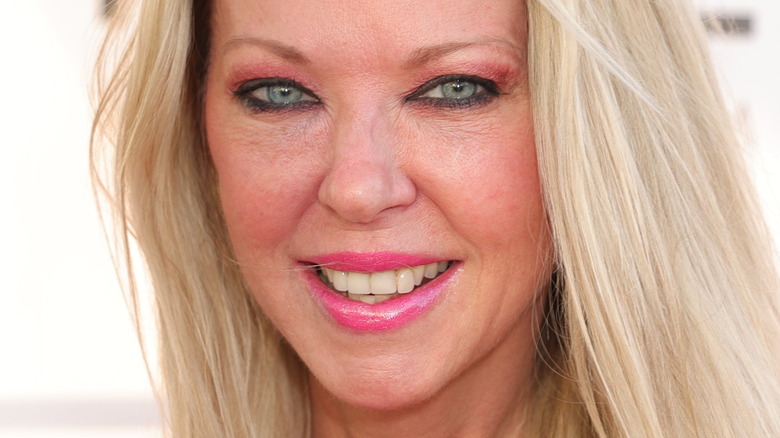 Momodu Mansaray/Getty Images
Tara Reid has had a troubled time in Hollywood. The New Jersey native was once a rising starlet, but her career took a bizarre turn. Reid rose to fame as Victoria "Vicky" Lathum in the 1999 cult classic, "American Pie." The film, which also stars Jason Biggs and Alyson Hannigan, was an instant success upon its release. The film had a budget of $11 million, but grossed more than $102 million domestically and $235 million worldwide -– according to Box Office Mojo.
Following "American Pie," Reid went on to star in a string of films including "Josie and the Pussycats" and "National Lampoon's Van Wilder." However, the actor's other projects –- like "My Boss's Daughter," and "Body Shots" — were commercial failures. Furthermore, Reid's personal life was a major topic of tabloid fodder. Reid opened up about her "party girl" days in a 2021 interview with the Daily Mail, revealing that her acting career suffered greatly after she earned the outlandish reputation. Unfortunately for the actor, her partying past once landed her in a rehab treatment center.
Tara Reid checked herself into rehab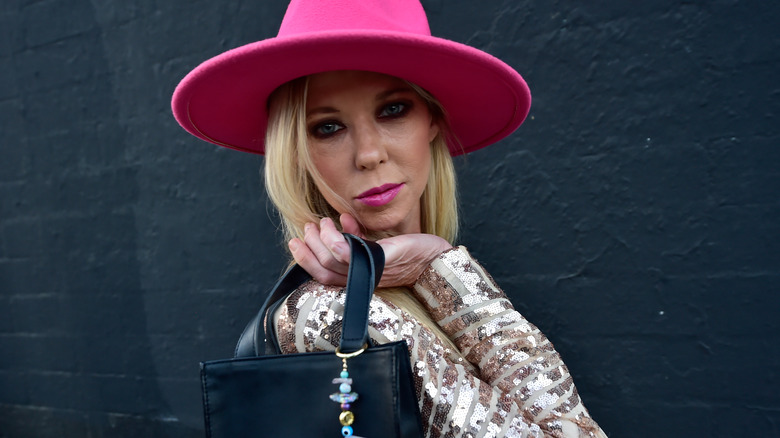 Michael Bezjian/Getty Images
In 2008, Tara Reid took a bold step in an effort to salvage her entertainment career — by checking herself into rehab. "Tara Reid has checked herself into Promises Treatment Center. We appreciate your respect to her and her family's privacy at this time," a rep for the actor told People at the time. And while the rep did not disclose the cause for Reid's admittance into the treatment center, sources close to the actor confirmed that the move was Reid's decision.
However, another insider told the publication that the actor had developed a substance abuse issue. "Tara has a problem with alcohol," the source claimed to People. "It's been at the root of much discomfort between herself and her family and friends." According to the publication, Reid had previously admitted to being a "social drinker." It didn't help that outlets like TMZ posted videos of the actor out and about, apparently inebriated. And while initial reports suggested that Reid checked herself out of the rehab facility after three weeks, her reps confirmed to Access Hollywood in January 2009 that she was still undergoing treatment (via TV Guide).
If you or anyone you know needs help with addiction issues, help is available. Visit the Substance Abuse and Mental Health Services Administration website or contact SAMHSA's National Helpline at 1-800-662-HELP (4357).
Tara Reid made a career comeback
Years later, Tara Reid opened up about the decision to check herself into the 60-day treatment program in an interview with InTouch Weekly. "The hardest thing was walking through the door for the first time — finally admitting that I had a problem. I had been in such denial," Reid said, adding, "Rehab saved my life." Following her time in rehab, Tara Reid made a surprising return to Hollywood. In 2013, Reid was cast as April Wexler in the direct-to-TV film "Sharknado," and its five sequels. The films –- which also star former "Beverly Hills 90210" actor Ian Ziering — caused a frenzy on social media when it premiered. According to Variety, the movie sparked nearly 5,000 tweets per minute during its premiere and drew 1.37 million viewers. "Sharknado 2: The Second One" was even more successful, drawing a whopping 3.9 million viewers.
But in 2014, Radar Online reported that Reid appeared to have problems with alcohol again. She'd fallen off the wagon the previous year, and the 2014 report noted her underweight appearance. The actor believed that she could drink alcohol, as long as she did it in moderation.
As of 2022, however, she seemed poised for a career comeback, telling Variety, "I finally decided, I'm not going to wait for people to cast me, I'm going to start casting myself. I'm going to make my own destiny, my own future."