Inside Morgan Wallen's Relationship With The Mother Of His Child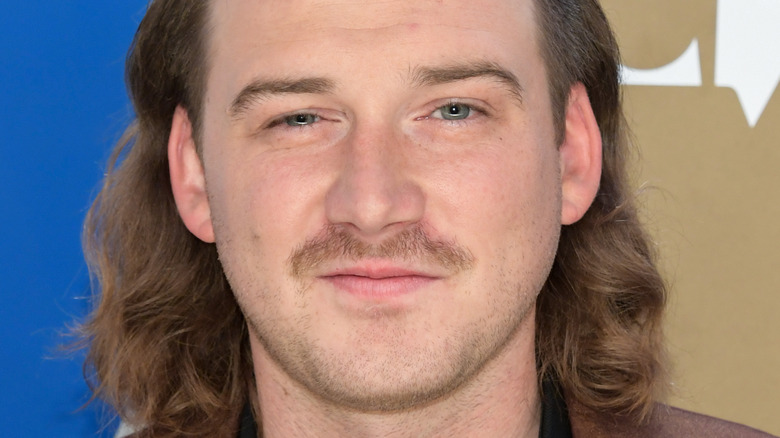 Jason Kempin/Getty Images
Oh boy!
On July 10, 2020 country singer Morgan Wallen and his ex-girlfriend KT Smith welcomed a baby boy named Indigo Wilder and we think it's safe to say life has never been the same for either of them. "Little Wilder, I'm a changed man. Since you came into the world Friday, I see mine differently now. It's not just me anymore, and I'm glad it's not," he began in a sentimental Instagram post. "I'll be the Dad you deserve as well as the co-parent your mother deserves. Since you were born, I know that every decision I make will be with you in mind. I promise I'll always protect you, and do my best to be an example of a good, godly man just like my daddy was for me," he vowed. And it appears that the "Wasted on You" singer is making good on those promises... including the one about co-parenting. 
Morgan Wallen's 'got no complaints' about co-parenting
Though it might have started out a bit like Morgan Wallen's song with Florida Georgia Line, "Up Down," things are only looking up these days regarding Wallen's relationship with his son's mother, KT Smith.
During a 2021 interview with People, Wallen admitted to serious feelings of trepidation about co-parenting and being a single father. "I wanted to have a family like my parents. My parents are still together, you know. They raised [me and my sisters] together. That was my idea of what my life would look like. That's not the way it turned out. And I struggled with that a little bit when I first found out," the singer confessed. (The story goes that he and Smith called it quits before they got pregnant with their son, Indigo Wilder, but "obviously we still saw each other some.") And while he admits that the pair had "some difficulties" early on in their co-parenting journey, they kept their eyes on the prize. "The most important thing is he's in our life now. He's happy. He's healthy. He's incredible," the singer gushed. Fast forward to 2022 and Wallen is still singing the same tune. "I've got no complaints," he told Entertainment Tonight at the 2022 Billboard Music Awards. "I feel very comfortable with it and I'm really proud of the way me and his mom handle it." 
Later, however, it would be the relationship with his son that saw him through some of his darkest days...
Morgan Wallen credits his son for putting 'things into perspective'
It's no secret that Morgan Wallen has weathered his fair share of storms. Along with becoming a single father at such a crucial time in his budding music career, he was also embroiled in a high-profile scandal that nearly destroyed his career altogether.
In February 2021, TMZ obtained footage of Wallen returning home with some friends after a night out in Nashville, Tennessee, and shouting expletives and racial slurs. As one can imagine, the backlash was swift. Per Billboard, iHeartMedia and Entercom pulled his music from their radio stations, his recording label suspended his contract, The Academy of Country Music officially declared him ineligible for the ACM Awards show set to take place that April, and he was dropped by his booking agent.
According to Wallen, however, it was his son who saw him through those dark times. "Just seeing that I have another life that I'm responsible for — it just put things into perspective for me," Wallen revealed to Entertainment Tonight in May. "I just didn't have a choice."