Real Housewives' Kim Richards Finishes Community Service Following 2015 Arrest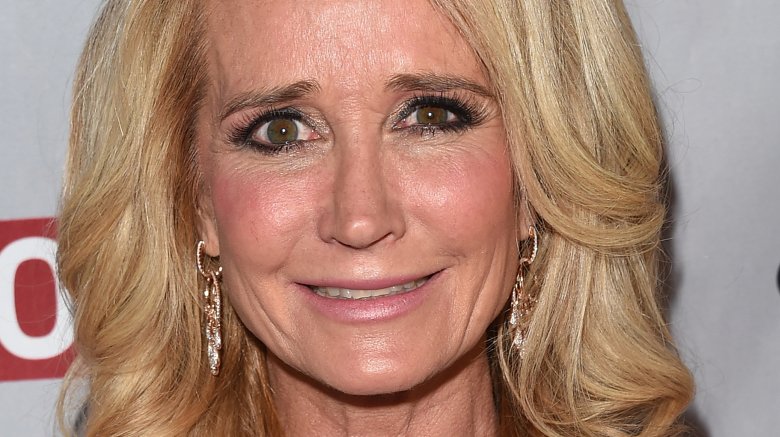 Getty Images
The reality TV star is one step closer to putting her prior arrest behind her.
TMZ reports that The Real Housewives of Beverly Hills' Kim Richards (a.k.a. Paris Hilton's aunt) has completed her mandatory 450 hours of community service. According to the gossip rag, Richards' lawyer went to court on Tuesday, Dec. 19, 2017, armed with proof that she finished all of her sentenced hours of community service—along with evidence that she's been enrolled in Alcohol Anonymous classes.
Considering that Richards still had a reported 270 hours left of her sentence in September, it's clear that she's been making community service a priority in recent months.
Richards' sentence came after a drunken incident involving a police officer in 2015. At the time, TMZ reported that an intoxicated Richards became "unruly" at the Beverly Hills Hotel and was asked to leave by staff. But Richards was reportedly uncooperative, refusing to leave one of the hotel's bathrooms. Police soon arrived on scene, and officers had to "drag her out," according to TMZ. She was then transported to jail, where she allegedly kicked an officer.
Richards, who is reportedly a recovering alcoholic, was charged with "trespass, resisting arrest, battery on a police officer and drunk in public."
According to Us Weekly, Commissioner Jane Godfrey determined that Richards will not go to jail, as long as she continues to exhibit good behavior until the end of her probation period on Sept. 14, 2018.
While we wait for an update from Richards herself, read up on all the messed up things about the 53-year-old that no one talks about.