Mariska Hargitay Can't Stop Gushing About Christopher Meloni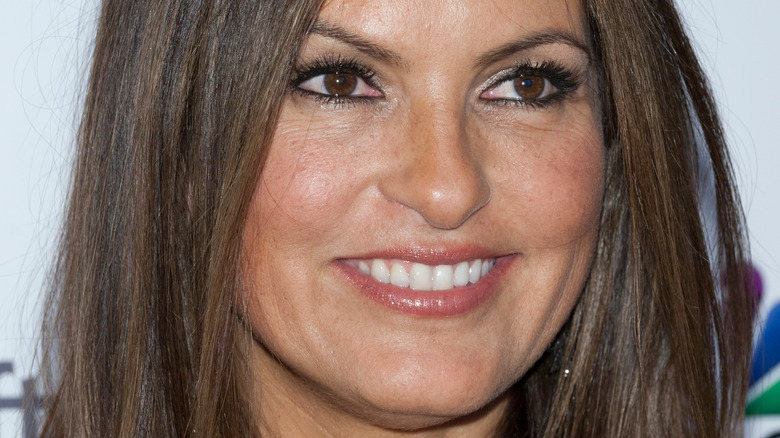 lev radin/Shutterstock
There's no doubt that Mariska Hargitay and her former "Law & Order" co-star Christopher Meloni go together like peanut butter and jelly! As fans know, Meloni and Hargitay go way back, starring together as Olivia Benson and Elliot Stabler in "Law & Order: Special Victims Unit" for the first time in 1999, per People. The two appeared together on the show until 2011, when People reported that Meloni left due because of failed contract negotiations, thus breaking "Law & Order" fans' hearts across the globe.
Since the pair shared such good on-screen chemistry over the years, Hargitay confessed that it was really tough for her to see Meloni walk away from the show that introduced them. "I was just so sad, because we started this thing and built it together," she told People in 2021. "And we went through so many milestones and spent so much time together and understood so many things that nobody else could understand." Luckily, the pair reunited for the "Law & Order: SVU/Organized Crime" crossover event, which Hargitay called "so emotional."
In an interview with Entertainment Tonight in 2022, Meloni gushed over his former co-star, saying there's an "​​effortlessness" about their relationship. "I think we get to play notes that only she and I can play together, you know?" Meloni dished. "Whatever comes out of the duet is very unique. And so, that is refreshing and gives life to both of us." Now, it's Hargitay's turn to do even more gushing. 
Mariska Hargitay has nothing but love for Christopher Meloni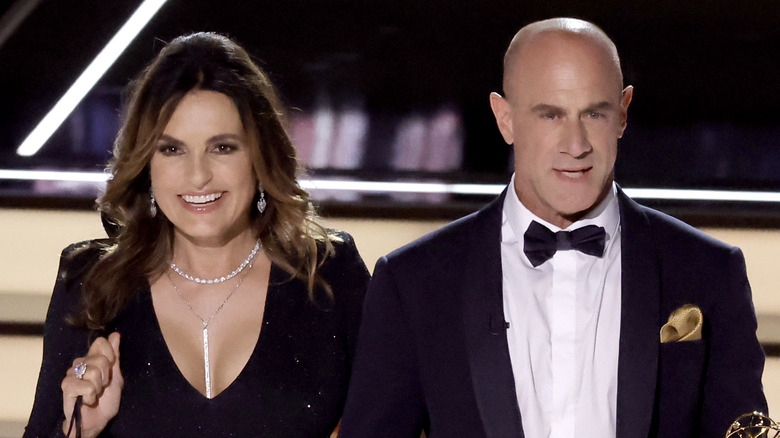 Kevin Winter/Getty Images
Who doesn't love friendly co-stars? According to People, one of Mariska Hargitay's fans mistook Hargitay for her "Law & Order" co-star, Christopher Meloni's wife (in real life), even updating his Wikipedia page with the information. Oops. But Hargitay doesn't mind that some people call her Meloni's "second wife" because of all their past on-screen history, and she has nothing but nice things to say about Meloni.
"That is awesome," she said of the Wikipedia snafu. "It's kind of right in a way, isn't it?" She added, "I mean, I don't think I'll be marrying him any time soon, but I am kind of like his second wife." Hargitay then listed all of the titles she plays in Meloni's life, including that of a "wife, therapist, bestie, sister, mother." How sweet is that? She also touched on how fun it was to attend the Emmys with Meloni and even referred to him as her "best friend" who shares so many things with her from a "sense of humor" to a "perspective."
On the night of the 2022 Emmys, Hargitay also shared a photo of herself and Meloni walking up the stairs side by side. The actor kept her caption simple, writing, "night, night," and needless to say, fans went wild. "I love seeing you two always together, so united, I love you two, the best friendship in the whole world," one fan gushed. "Dynamic duo absolutely stunning tonight, and Chris looked so handsome," another commented.