Celebrities Support Catt Sadler Following Her Exit From E! News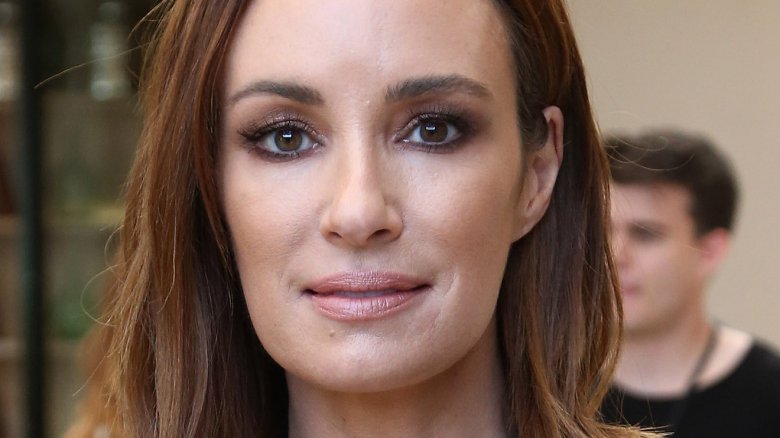 Getty Images
A few big-name celebs have come forward with support for the former E! News co-host.
After learning she was being paid half of her male colleague's salary, Catt Sadler left E! television, announcing the big news on Wednesday, Dec. 20, 2017. And Hollywood was quick to offer their support.
Interstellar star Jessica Chastain was one of the first celebrities to react to the news. "WOW this is so disappointing," Chastain tweeted out. "When are companies like @e_entertainment going to understand that women should be paid fairly. 1/2 of her male counterpart is not appropriate."
Actress Olivia Munn also posted about Sadler's story on Twitter. "Damn, Catt," she began. "It's so disappointing to find out that @enews- a network that depends on female viewers- felt your value was worth only half of your male counterpart." She added, "It's not easy to do what you did and I'm so proud of you for it. How will anyone know you're worth it, if you don't?
Passengers' Jennifer Lawrence took to Facebook to respond to the unexpected announcement, sharing Sadler's statement regarding her exit and writing, "Thank you Catt for sharing your story."
Sadler has since responded, thanking Chastain and telling Munn, "Our actions must be in alignment with our beliefs. As painful as it was to leave, I have been empowered by so many other courageous women. It made doing the right thing my only choice."
As Nicki Swift previously reported, Sadler revealed that she had left E! after she discovered that her male colleague, Jason Kennedy, made double her salary. It'd appear that the network refused to pay her an equal amount during recent contract negotiations. Sadler said the discovery made her feel "small and underappreciated and undervalued."
In response to the announcement, a rep for E! told People, "E! compensates employees fairly and appropriately based on their roles, regardless of gender. We appreciate Catt Sadler's many contributions at E! News and wish her all the best following her decision to leave the network."
While we wait for Sadler to address the situation further, read up on all the celeb scandals that no one ever expected.