The Sad Reason Emma Chamberlain Took A Break From YouTube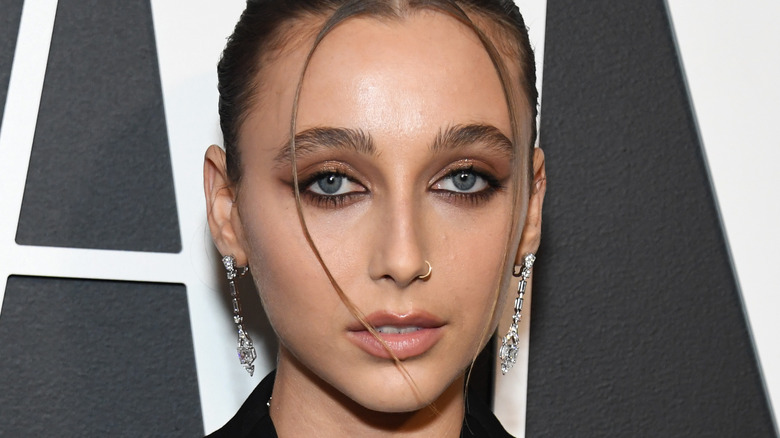 Jon Kopaloff/Getty Images
From attending the Met Gala to launching a successful coffee company, Emma Chamberlain is one of the rare YouTubers to make it big offline. Soon after uploading her first video to the platform in 2017, her unique editing style and quirky personality made her an Internet sensation, creating a wave of imitators. Chamberlain later expanded her online empire to a podcast, "Anything Goes with Emma Chamberlain," and began exploring fashion. By 2019 she became an ambassador for Louis Vuitton, since adding Cartier and several magazine covers to her resume. Even while representing luxury brands, Chamberlain has arguably maintained the relatability that made her so popular to begin with. Today, she has over 11.8 million subscribers on YouTube and 16.1 million followers on Instagram, many of whom have seen her evolve from regular teen to Gen Z fashion icon.
However, the journey hasn't been perfect. In early 2022, Chamberlain announced that she in the midst of a break from YouTube. The influencer's last video at the time was posted in December 2021, and it would be several more months before she returned to the site where she first found her following. Unfortunately, there was a bigger reason for her absence than being busy with coffee and catwalks.
Emma Chamberlain's YouTube hiatus was for mental health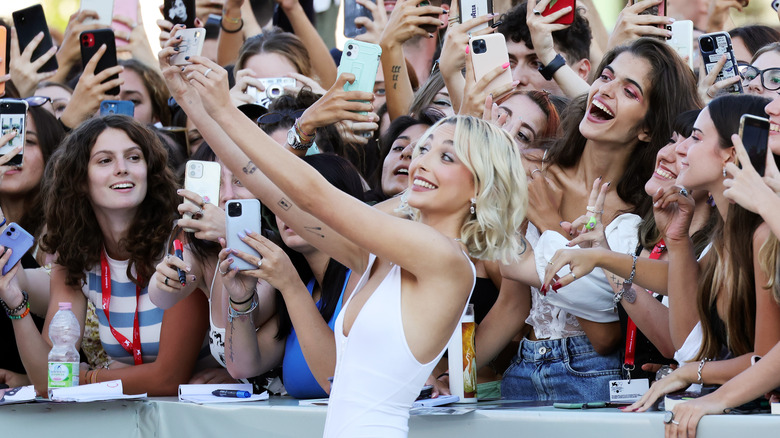 Andreas Rentz/Getty Images
When Emma Chamberlain's YouTube channel went dark after her December 2021 video, "u totally caught me making soup," some fans were worried that she was leaving the platform for good. After all, she had other successful ventures by then and might not need to keep up with her channel anymore. She was also working on her podcast, coffee company, and burgeoning fashion career. Finally in February 2022, Chamberlain spoke about her YouTube silence on her podcast: "The pressure to be a weekly YouTuber, 365 days a year, is unrealistic, yet it's the standard." She continued, "It is the standard that YouTubers hold themselves to but yet it is an impossible thing to keep up mentally," via E! News.
While being a YouTuber may seem like an easy career from the outside looking in, putting yourself out there on such a level could definitely take its toll mentally. Chamberlain's videos are typically on the longer side, and she's known for her time-consuming editing style — in addition to working hard on her channel, she's also been open with Cosmo about her struggles with anxiety and body dysmorphia. Back in 2020, Chamberlain told Vogue, "I'm feeling a little burnt out right now. I've been pushing myself to film videos more ahead of time and record more podcasts ahead of time and I think I might have overdone it a bit." Thankfully, she's since made her grand return with the full support of her fans.
Emma Chamberlain is back and feeling better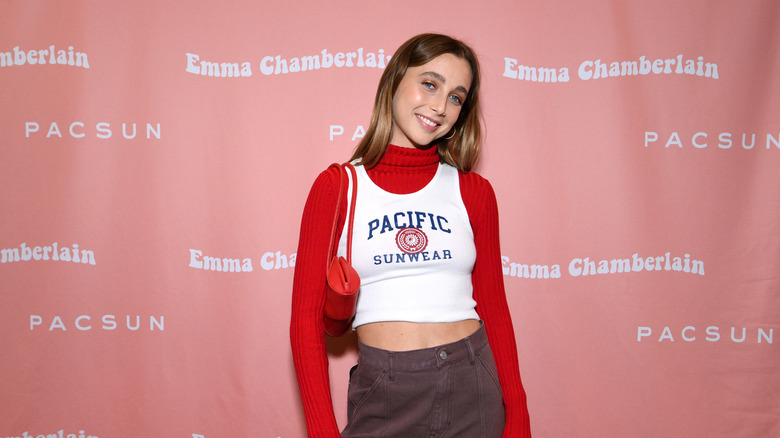 Vivien Killilea/Getty Images
In June 2022, Emma Chamberlain ended her YouTube hiatus with a video titled "what's good in new york." Filming herself roaming the streets of New York City, she asked passersby their favorite places and captioned it "happy to be back." While Chamberlain may have interviewed celebrities at the 2022 Met Gala during her YouTube absence, the new video proved she was still down-to-earth and hadn't lost her gift of connecting with regular people: both on camera and in the comments.
Unsurprisingly, Chamberlain's fans were elated to see her return to the platform. One said, "She did exactly what she said she would, come back when she could try something new out and expand. I love her so much and how she wants to evolve." Another commented, "This feels like visiting a friend you have not seen in a long time, but everything still feels the same and all is right. missed you emma, welcome back." Chamberlain has continued to post new videos monthly, showing off her tour of Europe including France, Denmark, and the Netherlands. While things seem fine at the moment, she can rest easy knowing her fans will always be there if another hiatus is in order.