What We Know About Sydney Sweeney's Family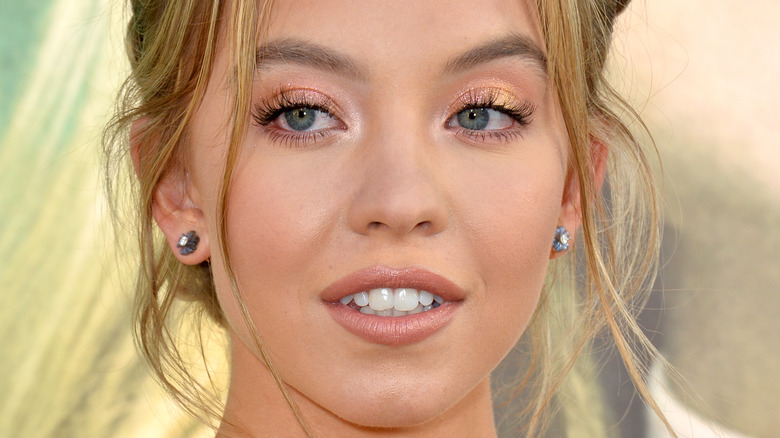 Featureflash Photo Agency/Shutterstock
Sydney Sweeney is only in her mid-20s, yet she's building an enviable acting career that most newcomers would die for. The talented actor first got her start in 2009 when she appeared as Lisa in "ZMD: Zombies of Mass Destruction." The next few years saw her appearing on "90210," "In The Vault," and "Everything Sucks," per IMDb. Eventually Sweeney landed a recurring role on "The Handmaiden Tales," and a starring role on "Euphoria" – the latter of which helped her to become a household name. The HBO show centers on the darker aspects of teen life like drug addiction and suicide. Fans and critics alike are particularly enthused by Sweeney's portrayal of Cassie Howard (troubled teenager with a complicated past) which has garnered her two Emmy nominations, per Emmys. 
However, like the old saying goes, success without family doesn't hold much value. Thankfully for Sweeny, she has a large, seemingly close-knit family she stands by — even when it might be to her detriment. 
Sydney Sweeney's family was strict but supportive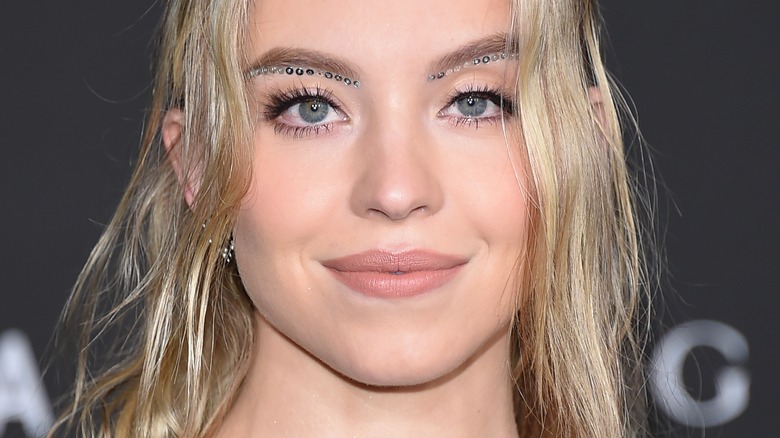 DFree/Shutterstock
Sydney Sweeney was born in Spokane, Washington on September 12, 1997, according to Famous Birthdays. Per CelebSuburb, she has two very involved parents — Lisa Ann Sweeney and Scott Sweeney — as well as a younger brother named Trent Sweeney. Trent has also acted a bit in films like "The Opium Eater" and "A Thousand Years of Good Prayers" (via IMDb). 
When Sydney was young, and got bit by the acting bug, she put together a PowerPoint presentation to persuade her parents to move from Washington to Los Angeles, according to W Magazine. "Since I could talk, I was like, I want to do this," shared Sydney. "My parents thought it was a crazy dream, but when I showed them [the presentation], they saw it was a very mature, put together form of expressing myself." Despite her parents' decision to support her dreams, they still expected her to put school first. "I graduated valedictorian and went to college for business. School has always been number one." 
Now that her hard work has paid off, her family continues to support her dreams. In July, Sydney excitedly called her mother to celebrate being nominated for two Emmy Awards. During the sweet clip, posted to her Instagram, the "Euphoria" star can be seen sitting in her car as she waits for her mom to answer the phone. As soon as she answers the phone, her mom can be heard yelling, "Congratulations!" 
Sydney Sweeney was criticized for her family's actions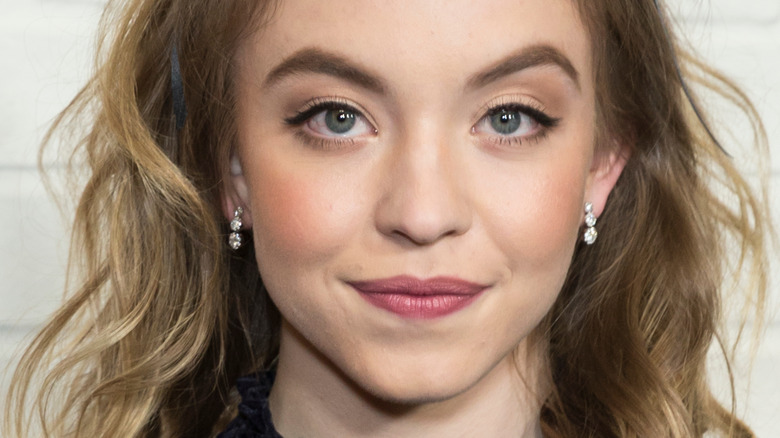 lev radin/Shutterstock
Despite the special bond that Sydney Sweeney shares with her family, there was recently a bit of controversy surrounding the attire at her mother's 60th birthday party. On August 27, things started off simple enough as the actor posted photos from her mom's hoedown-themed party to her Instagram. However eagle-eyed fans soon noticed that her father was wearing a "Blue Lives Matter" flag on top of his T-shirt. More photos, posted by Sweeney's brother, Trent Sweeney, showed various other guest donning similar attire. As the photos spread across social media, Sweeney and her family received extreme backlash. 
Soon after, Sweeney hopped on Twitter to explain the situation (and also wish her mother a happy birthday). "You guys this is wild. An innocent celebration for my moms milestone 60th birthday has turned into an absurd political statement, which was not the intention. Please stop making assumptions," tweeted Sweeney. "Much love to everyone and Happy Birthday Mom!"