Are Summer House's Paige DeSorbo And Hannah Berner Still Friends?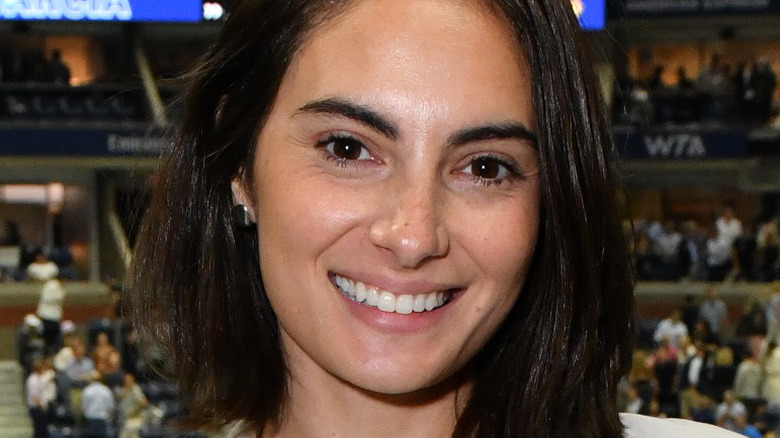 Craig Barritt/Getty Images
Real reality TV friendships are few and far in between. However, Paige DeSorbo and Hannah Berner, who first met while working for Betches, a "female-founded and led media and entertainment brand," quickly won over "Summer House" fans after they joined the cast in 2019. Together, they formed the "giggly squad," a nickname that "Summer House" star Kyle Cook begrudgingly bestowed upon them, for several seasons until Berner's 2021 exit. At the time, Berner had been embroiled in a feud with several of her cast members, Kyle Cook, Lindsay Hubbard and Amanda Batula, and decided it would be best if she left. In May of that year, Berner officially announced her departure in an Instagram post. 
Since then, DeSorbo has continue to appear on "Summer House" and its spinoff, "Winter House," as Berner pursued other ventures, including a comedy career and her podcast, "Berning in Hell." And while it's great to know that each lady is prospering in their own way, fans of the duo have since questioned whether their friendship could endure after Berner's Bravo exit, especially since DeSorbo once stated she was "relieved" that Berner left the show during her "Call Her Daddy" podcast. However, fans of De Sorbo and Berner will be happy to know that there's been a major update on their friendship.
Paige DeSorbo attended Hannah Berner's wedding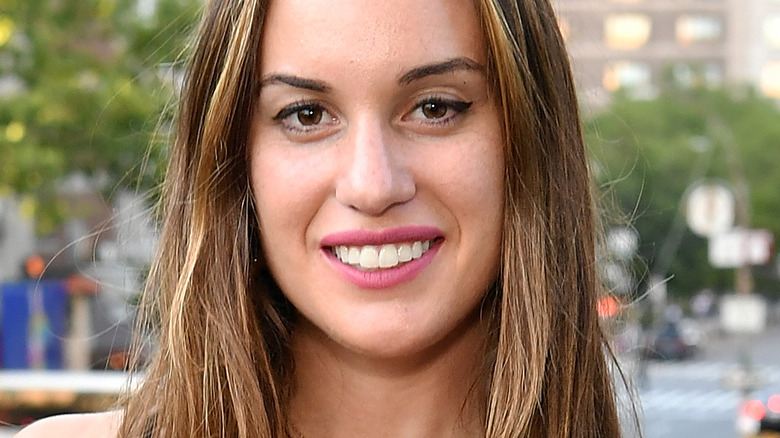 Slaven Vlasic/Getty Images
Fret not — everything appears to be good between Hannah Berner and Paige DeSorbo. Even though DeSorbo was indeed relieved that Berner left "Summer House," it's only because she didn't have to be in the middle of Berner's feud with Amanda Batula. "There was [relief] because I was like okay well now I'm not automatically in the middle of the two of them [co-star Amanda Batula and Hannah] and I can have my friendship with Hannah and I can have my friendship with these other people and they will never be mixed again," DeSorbo shared during a November 2021 episode of "Call Her Daddy" podcast. 
Since then, it appears that DeSorbo has done just that. In May 2022, the "Summer House" star attended Berner's wedding to Des Bishop and documented the big day via her Instagram account. In a series of snaps posted to her Instagram stories, DeSorbo flaunted a skin-tight, pink dress that she wore to the festivities, via Bravo TV. Berner also posted a fun video to Instagram of DeSorbo catching the bouquet during her reception. 
Hannah Berner and Paige DeSorbo attended the US Open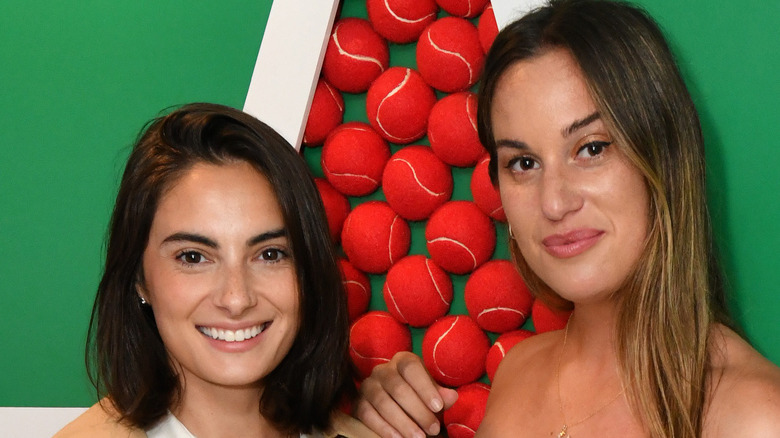 Craig Barritt/Getty Images
Recently, Hannah Berner and Paige DeSorbo again proved that their friendship is built to last the test of time. The pair attended the US Open Championship. According to Bravo TV, the good friends attended the tennis match with their significant others, Des Bishop and Craig Conover, who starS on Bravo's "Southern Charm." Per the publication, Conover snapped a fun pic of the foursome enjoying their outing together. Berner also posted pics of the outing to her Instagram account.
In addition to double-dating, Berner and Hannah also host their Apple Music podcast, "Giggly Squad," where they "make fun of everything, but most importantly themselves," together each week. As of this writing, their accompanying Instagram account boasts over 112,000 followers. At the present time, the reality stars are gearing up for a live presentation of the podcast, which is to be hosted in Atlanta.