Why Brody Jenner And Lauren Conrad's Relationship On The Hills Was Totally Fake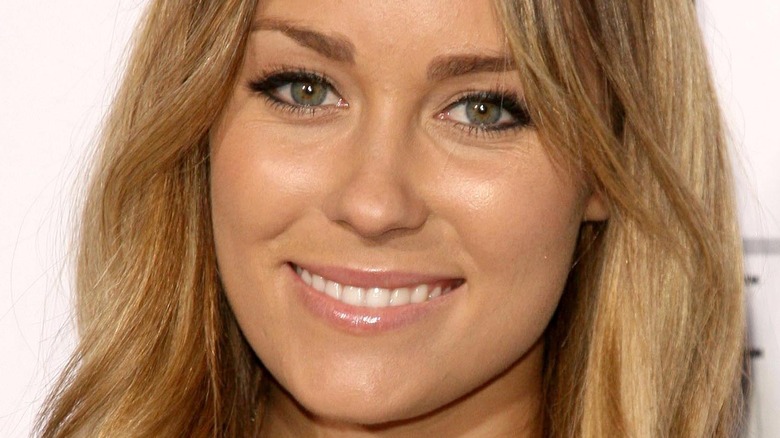 s_bukley/Shutterstock
More and more details of how real — or not so real — MTV's breakthrough reality show "The Hills" really was have been leaking since it left the airwaves. The popular "Laguna Beach" spin-off series followed the life of Lauren Conrad and her friends, including her bestie turned arch enemy Heidi Montag (and her now husband Spencer Pratt), Audrina Patridge, and Whitney Port, as she navigated a career in the fashion world while dating in the sunny paradise of Los Angeles. Of course, just like with the more modern incarnations of reality TV staples, who Conrad (also known as LC) was getting cozy with was one of the biggest draws, with her dalliances with the likes of Stephen Colletti, Jason Wahler, and Brody Jenner all playing out on camera. 
Kristin Cavallari took over as the show's queen bee after Conrad left the show in 2009, and she's not exactly done much to hide the fact that there were several scenes between friends that didn't exactly play out naturally. "We never got an actual script, but they would text us what to say, so that to people around us, it would just look like we were looking at our phones, and then we'd talk about whatever," Cavallari told Us Weekly in 2016, five years after she told "Access Hollywood" (via Digital Spy) they'd film three days a week and even changed clothes to make it seem like the days were different. 
But how much of the relationship stuff was actually fabricated?
Lauren Conrad and Brody Jenner admitted they were just friends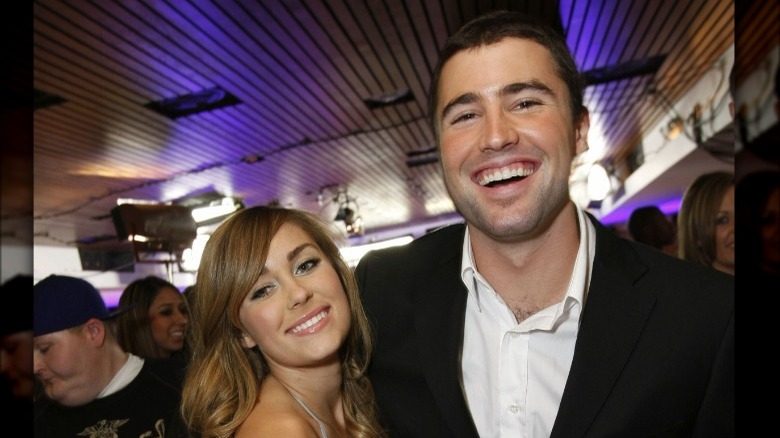 Michael Buckner/Getty
While a romance between Lauren Conrad and Brody Jenner (yep, the step-brother to Kim, Kourtney, and Khloé Kardashian and half-brother to Kylie and Kendall Jenner) was heavily hinted at on "The Hills," both have made it clear their relationship was platonic and the illusion they were anything more was down to editing.
"Brody and I were always more friends than anything. It was one of those things where producers really wanted us to be together, and we both knew we didn't have that kind of chemistry," she told Us Weekly in 2016, adding, "The magic of editing always created a little more than there was." She shared a similar sentiment on "The Hills: That Was Then, This Is Now" in 2016 (via E! News), sharing she did have a crush on Brody but there was just no spark. As for why she went along with the illusion? She felt pressured to have a boyfriend appear on the show.
Brody also denied anything romantic went on to Yahoo! Style in 2011. "We were just friends. Literally, we would film a scene of us kissing and being in this lovey-dovey scene, and then right after it'd be like, 'Cut!' and we'd be like, 'OK, good to see you,' and go our separate ways," he revealed. Caitlyn Jenner's son also shared that, while they were never given an official script, he would describe the show as scripted because so many scenes were manipulated.
Spencer Pratt encouraged Brody Jenner to fake his Lauren Conrad romance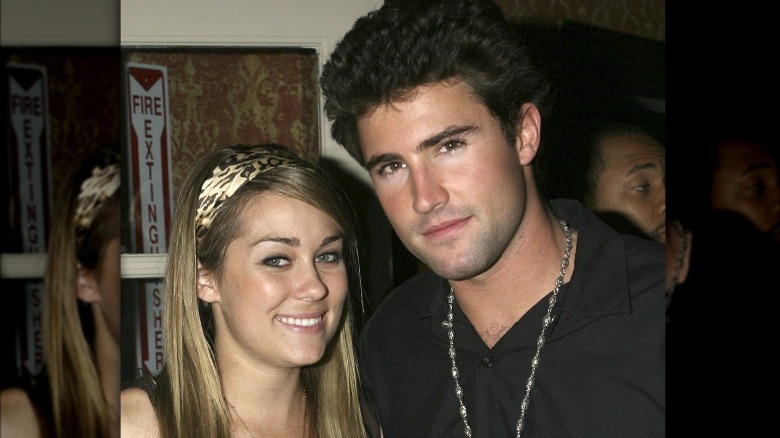 Mark Davis/Getty Images
How could we have a story about "The Hills" without Spencer Pratt weighing in? It turns out we could have Heidi Montag's husband to thank just as much as the producers for the fabricated romance between Lauren Conrad and Brody Jenner, as he actually took credit for the storyline. Speaking on "Call Her Daddy" in June, he claimed, "I talked Brody into breaking up with Nicole Richie to fake double-date with LC," while stating he did it so the show would be more interesting and the whole case would get more attention. Pratt even revealed he encouraged Brody and Conrad to join him and Montag on a double date, then tipped off the paparazzi because he wanted the snaps in the tabloids. As for what ended things? "Eventually, Brody couldn't pretend anymore," Pratt shared.
It sounds like there's no bad blood, though. In 2019, Brody spoke again about what really went down with Conrad and had nothing but sweet things to say about the star, who's now happily married to the father of her two children, William Tell. "We never actually dated. In the beginning we had a little kind of chemistry and we hung out, and I think it played pretty well on screen. I think... the producers, really wanted us to keep that going, even though we just wanted to be friends," he told Entertainment Tonight. "We really liked each other, just not in that romantic way."