Kaley Cuoco, Karl Cook Open Up About Engagement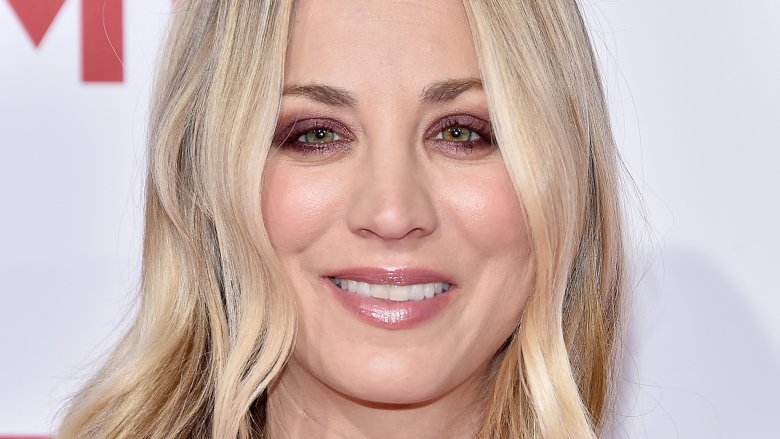 Getty Images
The Big Bang Theory star can't wait to begin her new life with her fiancé.
Kaley Cuoco and Karl Cook opened up about their engagement during their cover story interview for the January 2018 issue of Sidelines, which was published on Thursday, Dec. 21, 2017. "We have been each other's true other half since day one and we can't wait to spend forever together," the couple began (via Us Weekly). "Dogs, horses and all!"
"We met at Thermal in 2016 and then day we met I actually ended up asking her out to dinner. We went to dinner that night and we've been together ever since," Cook, a professional equestrian, said. "We met each other because of horses. Horses are a big part of our lives individually and together it's amplified because it's something we share and we can do it together."
And while the actress is "unsure what [her] future holds" professionally after her current gig eventually comes to an end—The Big Bang Theory was recently renewed for a 12th season—she is certain of her personal life. "I think about it all the time and all I can say is it will include a lot of horses, dogs and free time with Karl," Cuoco said. "I will never be done working, since it's what I do, but I look forward to a change of pace."
As Nicki Swift previously reported, Cuoco, 32, and Cook, 27, announced their engagement in late November 2017. "Well after nearly two years I finally got up the courage to ask her to marry me," Cook wrote in the caption of a video of the proposal on Instagram. "This is the best night of my life and I think the video shows it is the best night for Kaley as well...if she said yes!" 
Cuoco also posted the clip to her Instagram, writing, "Still crying every part of this night has been perfection just like you @mrtankcook I love you forever!"
The soon-to-be married pair went public with their relationship in March 2016. The television star was previously married to tennis pro Ryan Sweeting, but the couple divorced after 21 months in 2015.