Gayle King Makes Her Feelings About Prince Harry And Meghan Markle's Royal Feud Clear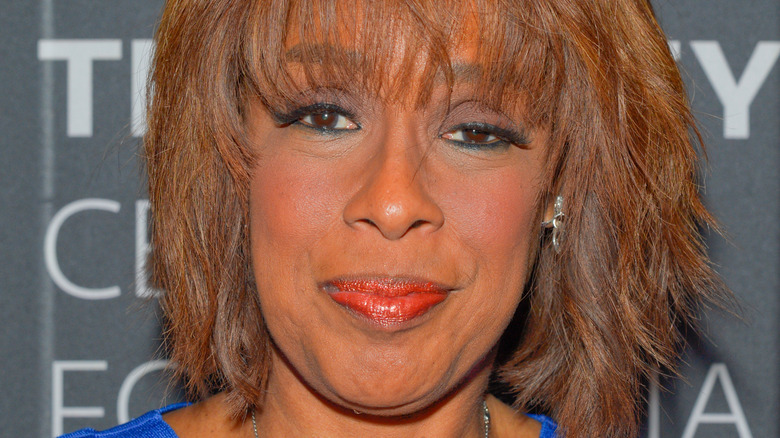 Ron Adar/Shutterstock
The feud between Prince Harry and Meghan Markle and other royal family members has made one headline after another. In 2020, Harry and Meghan dropped a bombshell with an announcement on their royal Sussex Instagram page. " We intend to step back as 'senior' members of the Royal Family and work to become financially independent, while continuing to fully support Her Majesty The Queen," they wrote in the lengthy post after revealing that they had given the decision a lot of thought.
At the time of the announcement, BBC royal analyst Johnny Dymond shared that things were far worse than they appeared, as palace officials were "very disappointed" over the couple's decision to exit. "I think it indicates a real strength of feeling in the palace tonight – maybe not so much about what has been done but about how it has been done – and the lack of consultation I think will sting," Dymond shared, adding that there seemed to be a "major rift" between the Sussexes and other members of the royal family.
Meghan and Harry moved from the United Kingdom to Los Angeles but returned to life with the royals for a brief time during Queen Elizabeth II's services. According to Page Six, Meghan wants to make nice with King Charles and has requested to meet him for a one-on-one before they head back to California. Many people have thoughts on the family feud, including Gayle King.
Gayle King gives her two-cents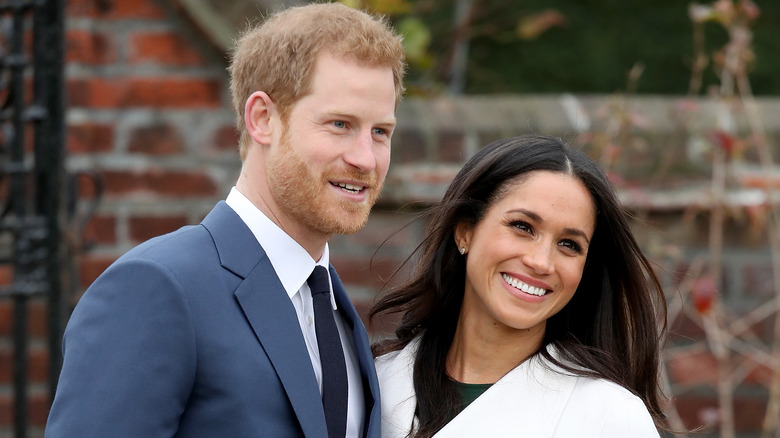 Chris Jackson/Getty Images
Gayle King is not shying away from expressing her feelings on the rift between the royal family and Prince Harry and his wife, Meghan Markle. King served as a correspondent for Queen Elizabeth II's funeral for Extra, and she talked about the hot-button issue of Harry and Meghan's falling out with the family, which has been widely publicized again following the queen's death.
While King noted that there had been efforts made "on both sides to sort of make this right" the royal family and the Sussexes still don't see eye to eye. "Are they going to be drawn closer together or are they going to be drawn apart?" she said. "I have no idea. I have no inside information on that, but I will tell you this: It was good to see Harry standing with his family," she said, after noting that many large families go through some sort of drama at one point or another. 
This is not the first time that King has commented on the royal family dynamic. According to the Independent, the host talked about her BFF Oprah Winfrey's sit-down interview with Prince Harry and Meghan with Drew Barrymore and said the interview "opened up conversations" that people didn't initially want to have. "I think, ultimately, it's about a family that wants to be united and be together and I'm hoping that will be the case," she added, while again making sure to express that she only wishes the best for the family.