Inside Charli D'Amelio's Relationship With Boyfriend Landon Barker's Family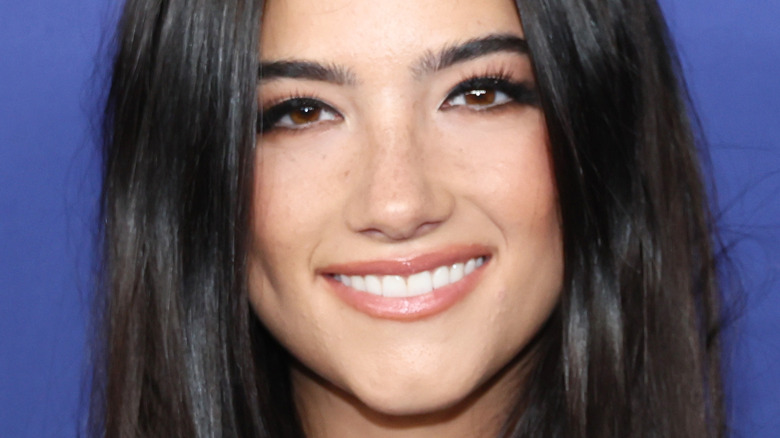 Dia Dipasupil/Getty Images
There's not much that's more daunting than meeting your partner's family for the first time. Getting to know the in-laws can be a nerve-racking time for most, but now imagine the pressure if you're dating the son of Travis Barker and meeting the family involves saying hello to his new wife, Kourtney Kardashian. Yeah, you're literally keeping up with the Kardashians, and that has to be pretty anxiety inducing. But that's exactly what TikTok star Charli D'Amelio experienced when she took her relationship to the next level with Landon Barker.
These two started dating in April when he slid into her DMs after seeing her at Coachella (how Gen X!), per People, with J-14 reporting two months later that they were officially dating, but things were still early days. "They are enjoying getting to know each other," a source revealed at the time. It seemed all that getting to know one another went well though, as the two went on to get tattooed by the same artist in June, with both sharing proof to their Instagram Stories, while they were spotted holding hands while leaving a Machine Gun Kelly concert later that month, per E! News. The connection there? Machine Gun Kelly is good friends with Landon's dad, with he and Kardashian and MGK and Megan Fox flaunting their love in several public appearances together (and pretty much all over Instagram).
So what really happened when it came time for Charli to meet the Barkers?
How Travis Barker really feels about Charli D'Amelio
It sounds like Charli D'Amelio is in with the Barkers. The influencer turned "Dancing with the Stars" contestant revealed she'd met her boyfriend Landon Barker's dad and stepmom, Travis Barker and Kourtney Kardashian, telling People, "[They] really let me in with open arms. They have been nothing but kind to me. I'm very, very thankful that he has such a great family around him." And it sounds like the feeling is mutual. Charli's dad, Marc D'Amelio, gave Landon his seal of approval, saying, "I couldn't be happier with who [Charli and Dixie] have brought home." Dixie being Charli's sister, Dixie D'Amelio, who is dating Noah Beck.
Charli's comments about her romance with the former "Meet The Barkers" star came after he made it very clear how proud he was of his love when she made her big debut on Season 31 of "Dancing With the Stars" (where she's actually competing against her own mom, Heidi D'Amelio) on September 19. Landon took to Instagram Stories to gush over his love, writing, "Char you killed it I love you so much! You looked so beautiful! So exciting watch you do what you love! So proud of you char!" Aww!
One day later, the teenagers made it very clear how in with the Barkers Charli really is when she and Landon were spotted holding hands while leaving an event for Travis' Barker Wellness x Revolve company, per Just Jared Jr. Ahh, young love!