Jeff Garlin Gets Honest About His Mental Health After Controversial Departure From The Goldbergs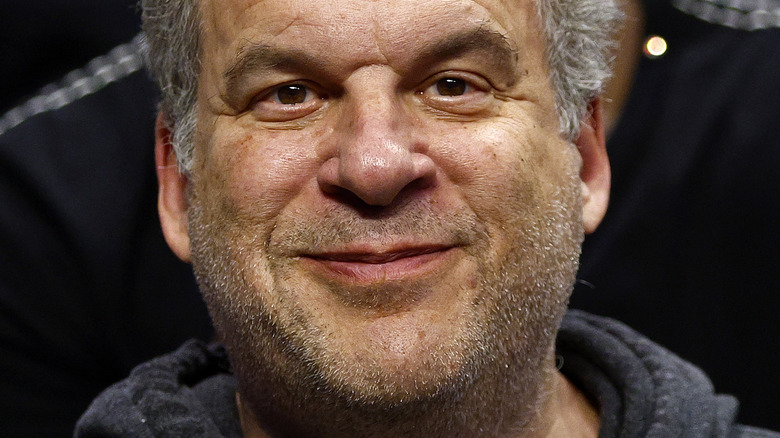 Ronald Martinez/Getty Images
Jeff Garlin, who played Murray Goldberg in the ABC sitcom "The Goldbergs," hasn't shied away from commenting about controversy surrounding his behavior during filming. In 2019, the comedian-actor told the New York Post, "I was saying some really stupid silly things that I can't believe that anyone would find offensive, but to each his own."
In December 2021, Garlin left "The Goldbergs" following allegations of offensive conduct on set, per People. While he claimed he wasn't fired, he did admit that he was being investigated by the human resources department for a few years, per Vanity Fair. According to the outlet, he made people in the workplace feel uncomfortable with unwanted hugs and inappropriate language. When asked about an on-set situation with a stand-in, he minimized the accusations, saying, "Nothing physical by any stretch of the imagination. And the verbal part was a joke that was completely missed — because I like this guy ... If someone misses a joke, that's unfortunate to me. I don't like it."
In light of these allegations and new beginnings for "The Goldbergs," Garlin is opening up about his mental health.
Jeff Garlin just spoke up about his bipolar disorder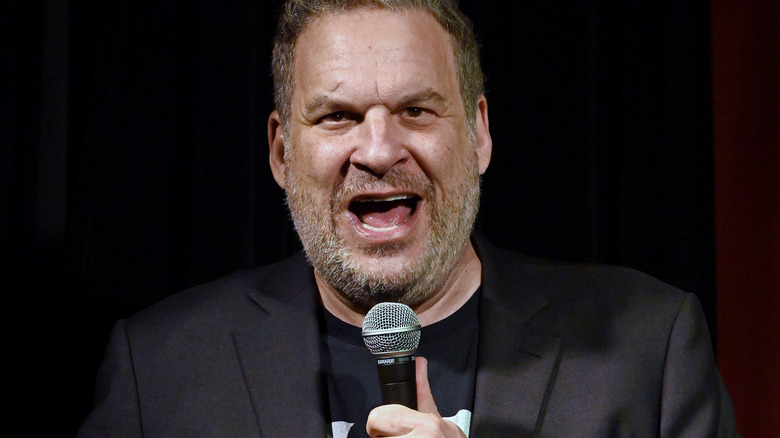 Michael S. Schwartz/Getty Images
On September 21, Jeff Garlin came clean about his mental health on Instagram. He shared, "Bipolar is a motherf***er. Sometimes it's just too much to deal with. I'm doing the best I can. This the first time that I've opened up about this." Interestingly, the post was shared hours leading up to the premiere of "The Goldbergs" Season 10. The television show handled Garlin's departure by killing off his character, Murray Goldberg, off screen, per Entertainment Tonight.
People took to Twitter to share their reactions to Garlin's reveal. One critic wrote, "Some of us manage to have mental health issues without being a creep at work." Some fans of "The Goldbergs" were more focused on the show itself, with one person tweeting, "I was really curious how #TheGoldbergs was going to handle the Jeff Garlin situation and I really appreciate that they were able to address Murray's death and make an emotional episode without making it overly sad."