Jamie Lynn Spears Expecting Second Child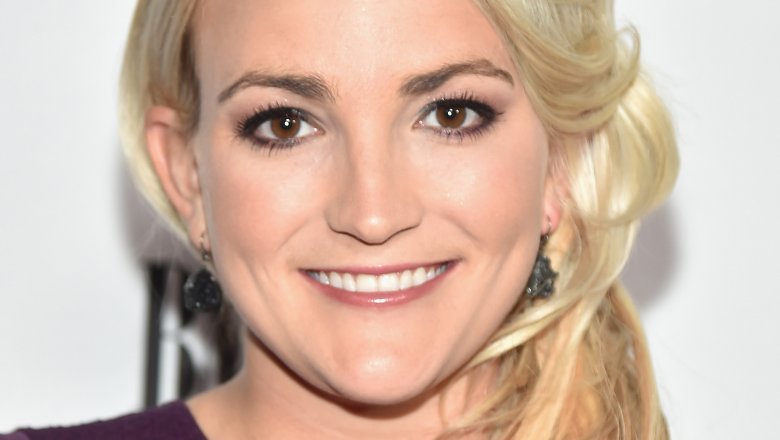 Getty Images
Congratulations to Britney Spears' younger sister!
Country singer and former Nickelodeon star Jamie Lynn Spears just announced some major news—she's pregnant! On Sunday, Dec. 24, 2017, Jamie Lynn took to Instagram to share a photo of herself holding hands with her husband, Jamie Watson, and her 9-year-old daughter, Maddie.
Revealing her secret baby bump in the picture, Jamie Lynn wrote, "Looks like we are starting off 2018 with another big milestone...sooo happy to announce that Maddie is FINALLY going to be a big sister."
Jamie Lynn continued, "2017 was filled with some of the biggest challenges of my life, as well as some of the biggest blessings, so I made a choice to lay low this year to focus on truly becoming my best self as a person and as an artist. During that time, I continued working on my music and telling my story, which has created some of my most honest work and I CANT wait to share that with you all very soon."
The "How Could I Want More" singer added, "2018 is going to be filled with many milestones both personally and professionally. I appreciate each of you for your patience and support through it­ all. 2018 has a lot coming, so GET READY........ #12DaysofJLS."
Jamie Lynn, now 26, first became a mom when she was just 17 years old. Discussing her teen pregnancy, she told E! News in 2016, "My family's reaction was exactly what you expected it to be: very shocked, very scared for me...but it was all out of love. I was the baby of the family having a baby."
Jamie Lynn continued,  "To be a mother is to be a mother, it doesn't matter what age you are."
In February 2017, Jamie Lynn and daughter Maddie made headlines after the kiddo was involved in an ATV accident on the family's Louisiana property. As Nicki Swift previously reported, Maddie was driving an ATV when it flipped over into a pond, leaving Maddie underwater and unconscious. After emergency services responded, she was airlifted to a hospital in New Orleans.
Fortunately, Maddie, whose father is Jamie Lynn's ex-boyfriend Casey Aldridge, was able to recover. Jamie Lynn later commented on the incident, calling it her "worst nightmare."
While we wait for more news about Jamie Lynn's pregnancy, read up on why we rarely hear from the former Zoey 101 star today.