Sylvester Stallone Has Completely Unexpected News About His Relationship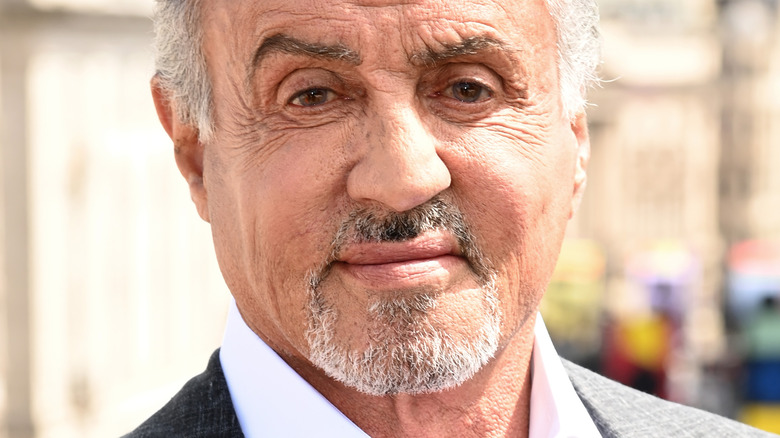 Dave J Hogan/Getty Images
Sylvester Stallone's marriage to Jennifer Flavin became a topic of tabloid fodder when Flavin filed for divorce from the actor in August. "The marriage between the parties is irretrievably broken," read the divorce filing (via Closer Weekly). The documents also revealed a scathing allegation Flavin made about her Stallone. The Serious Skincare founder accused her estranged husband of "engaged in the intentional dissipation, depletion and/or waste of marital assets" and requested that the courts prevent the actor from making any financial shifts until the court proceedings concluded.
Initial reports suggested that the couple — who tied the knot in 1999 — began feuding after Stallone covered up a tattoo of Flavin with a portrait of his late dog, Butkus. However, the "Rocky" actor immediately shut down those reports. "We did not end the relationship on such a trivial argument," he told TMZ. "I have the highest respect for Jennifer. I will always love her. She's an amazing woman. She's the nicest human being I've ever met." Stallone went on to explain that the pair were simply going in "different directions."
Now, it appears that the couple have changed their tune — as Stallone has just shared a surprising update to his on-going divorce drama.
Sylvester Stallone and Jennifer Flavin are reconciling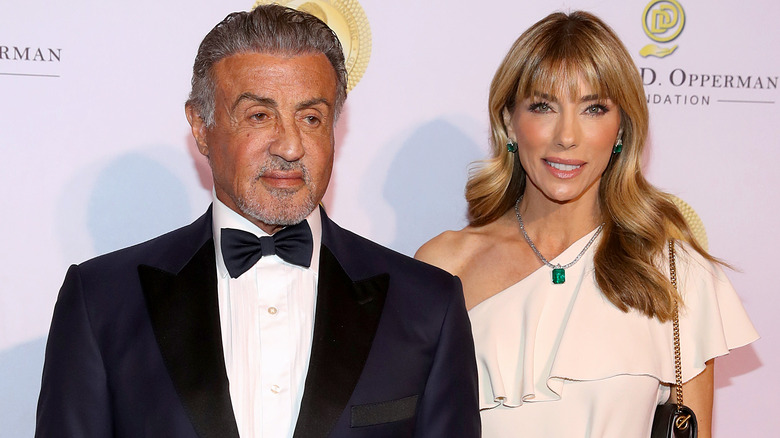 Tasos Katopodis/Getty Images
Nearly one month after Jennifer Flavin filed for divorce from Sylvester Stallone, the couple announced that they now plan to "work out" their marital woes. "They decided to meet back up at home, where they talked and were able to work out their differences," a spokesperson for the pair told Page Six. "They are both extremely happy." The statement comes just days after the couple filed an order of abatement, in an effort to halt the divorce proceedings. In addition, the throwback photos Stallone posted of the two on September 19, were reportedly a hint that the pair were planning to reunite.
At the time, sources close to the couple explained to TMZ that the order was filed in order to keep the entertainers' financial records private. However, it now appears as if Stallone and Flavin are giving love another shot.
Stallone and Flavin's reconciliation may not come as a surprise to some, considering their relationship stood the test of time. In May, the "Rambo" star penned a heartfelt tribute to Flavin on Instagram for their 25th anniversary. "There is not enough words to describe what this incredibly selfless dedicated , patient, woman has meant to our lives and I only wish they could be another 25," Stallone wrote in celebration of the couple's anniversary. "Thank you sweetheart!"