Ray J Has Mic Drop-Level Question For Kim Kardashian Amid Sex Tape Drama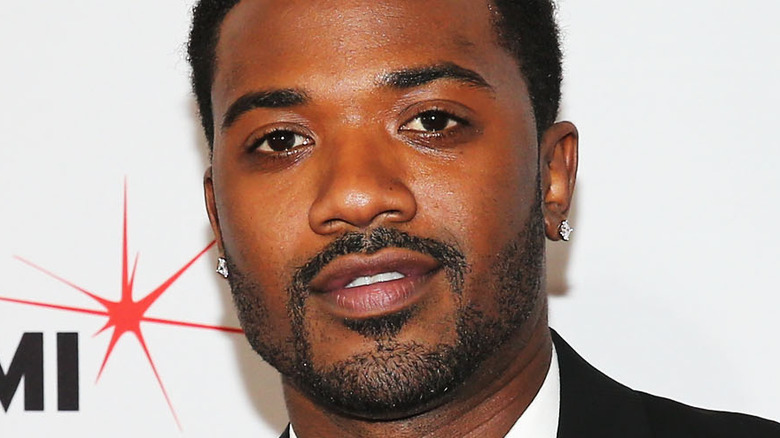 Neilson Barnard/Getty Images
For the last 15 years, pop culture enthusiasts have immersed themselves in the fabulous life of Kim Kardashian. Since starring in the hit E! series "Keeping Up with the Kardashians," the reality TV star has created a successful business empire. However, before becoming a household name, the beauty mogul first made headlines for her infamous 2007 sex tape with singer and "Love & Hip Hop" star Ray J.
While the two seemingly moved on since its release, the aforementioned video made headlines again in 2021 after Ray J's manager, Wack 100, claimed that he had a second tape but would not be releasing it publicly. "We can't put that out there in the world like that. That's disrespectful," he said on the "Bootleg Kev" podcast. While Us Weekly reports that Ray J and Kardashian denied Wack 100's statement at the time, the latter seemingly confirmed her belief in its existence in her Hulu reality series the following year.
As an Instagram clip from the show's third episode shows, Kanye "Ye" West allegedly retrieved the second tape from Ray J and gave it to Kardashian. Shortly after the episode aired, the Raycon businessman called out Kardashian for perpetuating a lie regarding him having a second tape. "All this is a lie, smh. Can't let them do this anymore — so untrue," he commented, according to Us Weekly. While Ray J's Instagram ire made headlines, his latest comments about the reality star continue to turn heads.
Ray J asked why the Kardashians have't sued him yet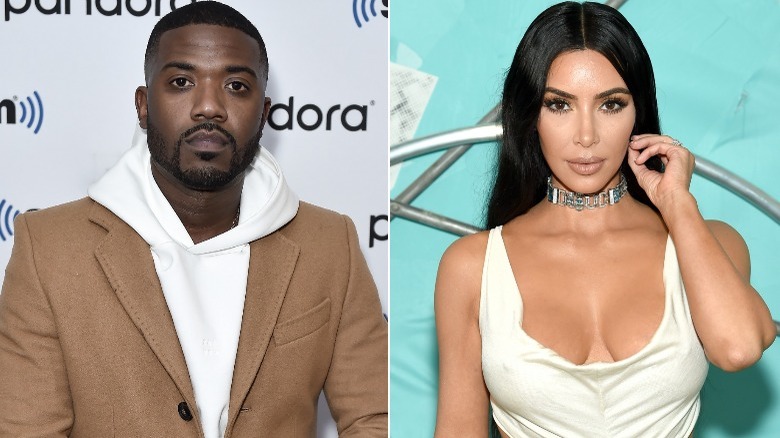 Dimitrios Kambouris/Getty & Steven Ferdman/Getty Images
Over the last few months, Ray J has spoken out against Kim Kardashian and her family for accusing him of leaking their infamous sex tape. In May 2022, the "One Wish" singer claimed that the business mogul and Kris Jenner were behind the video in an interview with the Daily Mail. "I've never leaked anything. I have never leaked a sex tape in my life. It has never been a leak," he said. While Jenner refrained from acknowledging the claim at the time, she did deny her involvement while taking a lie detector test on "The Late Late Show with James Corden" in September. "This is the guy they had give Kris the janky lie detector test," Ray J responded (in all-caps) on Instagram. "All y'all getting sued for playing with the truth"
In a recent interview on Charlemagne tha God's "Hell of a Week" series, Ray J gave further insight regarding his accusation about Jenner's involvement. "Put it like this, if what they sayin' I did is true, then why didn't you never sue me?" he said. "I've never been sued. I've never had a complaint." The "Love & Hip Hop" star also hinted at taking his own form of legal action against Kardashian and Jenner. "There's gonna be some legal stuff happening," he said. "I just wanna clear my name, man ... I'm fighting for my kids to know that their daddy is a great person who respects everybody."