Billie Lourd Pays Tribute To Carrie Fisher On One-Year Anniversary Of Her Death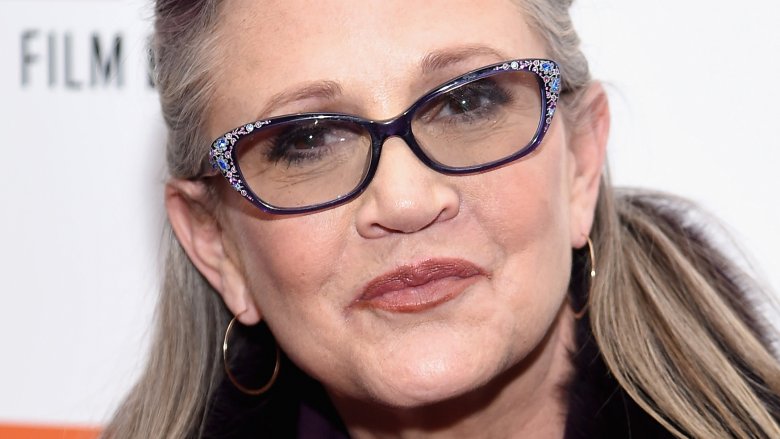 Getty Images
The Scream Queens actress is honoring her late mom.
On the one-year anniversary of Carrie Fisher's death, Billie Lourd took to Instagram to share a moving tribute to the fallen Star Wars icon following her recent journey to Norway to see the Northern Lights.
"My momby had an otherworldly obsession with the northern lights, but I never got to see them with her," Lourd captioned snapshots of herself on the trip. "We journeyed to northern Norway to see if we might 'see the heavens lift up her dark skirts and flash her dazzling privates across [our] unworthy irises.' And she did."
Lourd then added a heartfelt note to her mom, writing, "I love you times infinity." At the time of this writing, her post has reached over 85,000 likes, with Fisher's adoring fans pouring into the comments section to show their love and support during this difficult time.
Several other stars paid tribute to the late actress on social media, including her friend and on-screen brother, Mark Hamill, who took to Twitter with a touching post. The duo recently reprised their roles of Leia Organa and Luke Skywalker in the latest Star Wars installment, The Last Jedi—Fisher's final film.
"No one's ever really gone... #AlwaysWithUs #CarrieOnForever," Hamill wrote, captioning photos of the two together as well as an illustration of Fisher with her beloved dog Gary. Soon, his #CarrieOnForever hashtag began trending.
Other loving tributes included those of Josh Gad, who shared a GIF of Fisher and wrote, "We miss you. We love you," as well as William Shatner, who posted a photo of himself and Fisher hugging, paired with a crying emoji. Meanwhile, Craig Ferguson, who also shared a photo of the two together, wrote, "I will be forever grateful to have known this most brilliant of humans."
As Nicki Swift previously reported, Fisher passed away at 60 years old on Dec. 27, 2017, a few days after she had suffered a major heart attack on a flight from London to Los Angeles. It was later revealed that she died as a result of sleep apnea. Fisher and her mother, Debbie Reynolds, who passed away the day after her daughter at the age of 84, were both laid to rest on Jan. 7, 2016.