Carrie Fisher's Cause Of Death Revealed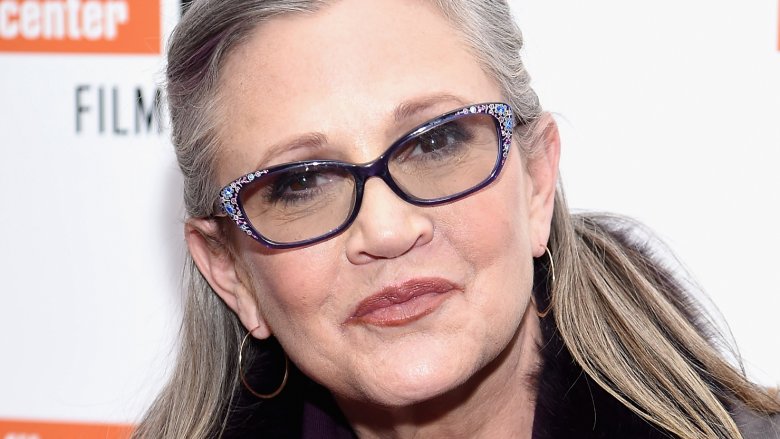 Getty Images
We now know the cause of the Star Wars actress' death. 
The Associated Press reports that Carrie Fisher passed away as a result of sleep apnea, a condition known to stop a person's breathing while they sleep, in addition to other factors. On June 16, 2017, the Los Angeles County coroner's office released a report that indicated that Fisher also died, in part, due to a "buildup of fatty tissue in the walls of her arteries." Additionally, there were signs of drug use, but it could not be determined if drugs directly contributed to her death.
Her official manner of death has been ruled as undetermined.
After suffering a major heart attack on Dec. 23, 2016, Fisher, who had been placed on a ventilator, passed away a few days later on Dec. 27. She was 60 years old.
Previously, it was reported that Fisher's cause of death was thought to be cardiac arrest, but more tests were needed in order to determine the reason for her passing. Fisher had struggled with bipolar disorder and drug addiction for much of her life, having experimented with drugs like cocaine and LSD. She was rumored to have relapsed shortly before her death, though that remains to be determined.
"My mom battled drug addiction and mental illness her entire life. She ultimately died of it," Fisher's daughter, Billie Lourd, said in a statement obtained by People. "She was purposefully open in all of her work about the social stigmas surrounding these diseases."
Lourd continued, "She talked about the shame that torments people and their families confronted by these diseases. I know my Mom, she'd want her death to encourage people to be open about their struggles. Seek help, fight for government funding for mental health programs. Shame and those social stigmas are the enemies of progress to solutions and ultimately a cure."
Fisher and her mother, Debbie Reynolds—who passed away one day after her daughter—were laid to rest on Jan. 7, 2016.