The Secret Jennette McCurdy Discovered About Her Father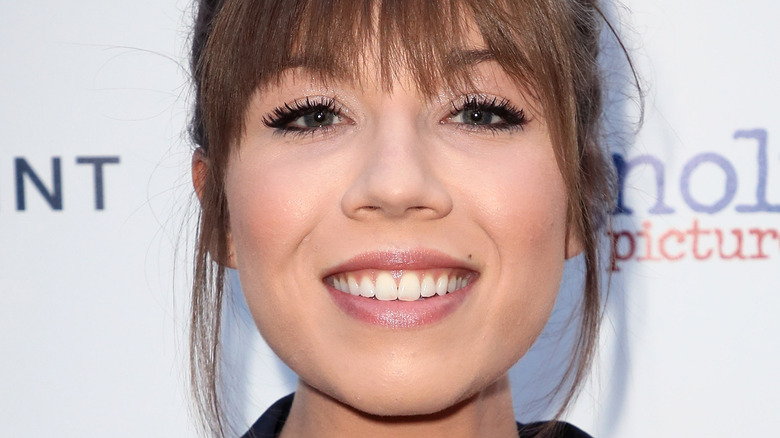 David Livingston/Getty Images
The life story of former Nickelodeon star Jennette McCurdy is not short on shocking family secrets, many of which she shared in her debut memoir, "I'm Glad My Mom Died." (Heck, that title alone is pretty shocking.) Perhaps one of the book's biggest overlooked revelations is the real truth about McCurdy's father — which the "iCarly" star herself didn't learn until she was in her 20s. 
McCurdy's relationship with her mother Debra, who she says emotionally and physically abused her for years before she died in 2013, was clearly the most difficult in her life, and the one that she most focuses on in the memoir. But she has also opened up about other complicated family dynamics, including with her (allegedly) equally abusive grandmother, her kind but passive grandfather, her supportive and loving older brothers, and her dad, Mark McCurdy. Well, Mark McCurdy is the father who raised her, at least. 
Jennette McCurdy found out her dad wasn't her biological father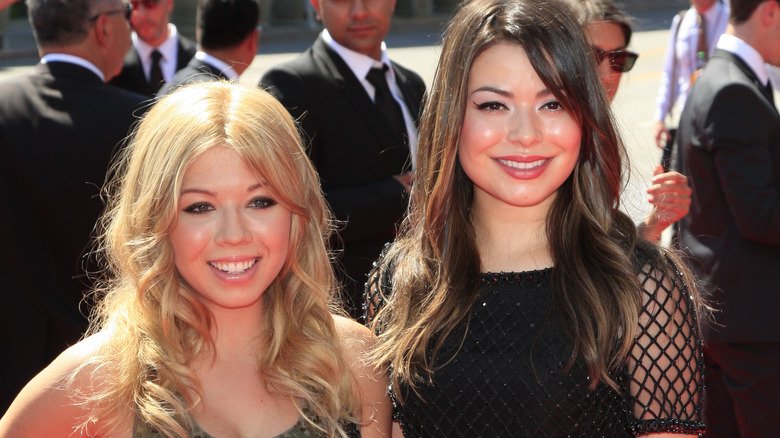 Phil Stafford/Shutterstock
Jennette McCurdy didn't learn that Mark McCurdy wasn't her biological father until she was an adult. According to what she writes in "I'm Glad My Mom Died," Jennette's mother, Debra, kept the fact that she and two of her brothers were actually the product of an affair a secret for her entire life. It wasn't until after Debra had died that Mark told Jennette the truth. "The lack of answers, of any semblance of closure, is infuriating," she wrote (via PopSugar). 
McCurdy says that she met her biological father, who knows about her and her siblings, but was prevented from having a relationship with him due to a custody battle when the kids were little. According to the book, her friend and former "iCarly" co-star Miranda Cosgrove went with her (via Us Weekly).
Though McCurdy's relationship with her dad was not nearly as difficult as the one with her mom, it seems as though she's grown distant from him over the years, as well. 
Jennette McCurdy and her dad have grown apart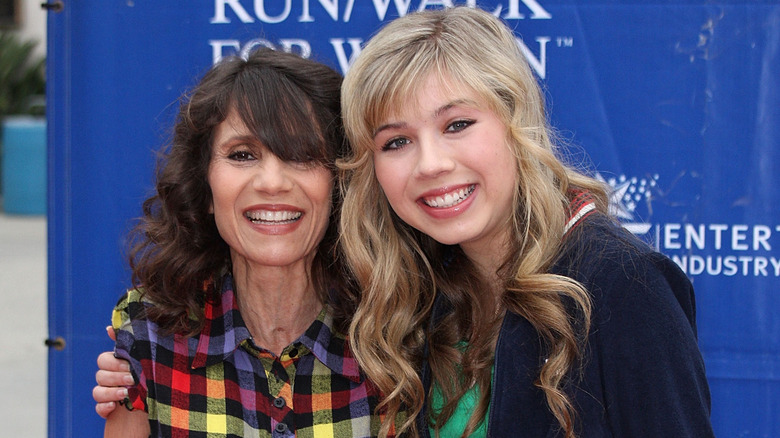 Frederick M. Brown/Getty Images
As she told BuzzFeed News in an interview, Jennette McCurdy can empathize with her dad for not knowing how to cross her mother, but she doesn't agree with all of his decisions. "I get how complicated [my father's] role in that family was," she said. "My mom had this long affair, had these three other children that weren't his, and I imagine the timing of her cancer played a factor in his sticking around." 
That said, she's still not okay with the fact that nobody, including her dad, seemed to intervene on her behalf. "But, as much as I try to see it from the point of view of the various adults that were in the household, I just don't have much respect for their approach," McCurdy said.
Luckily, McCurdy says she's now filled her life with people who really do have her back. "I have people around me now that are so supportive and so loving," she told The New York Times. "It makes me tearful with joy. I feel so safe. I feel so much trust and so much openness."