Inside Jennette McCurdy's Complicated Relationship With Her Mom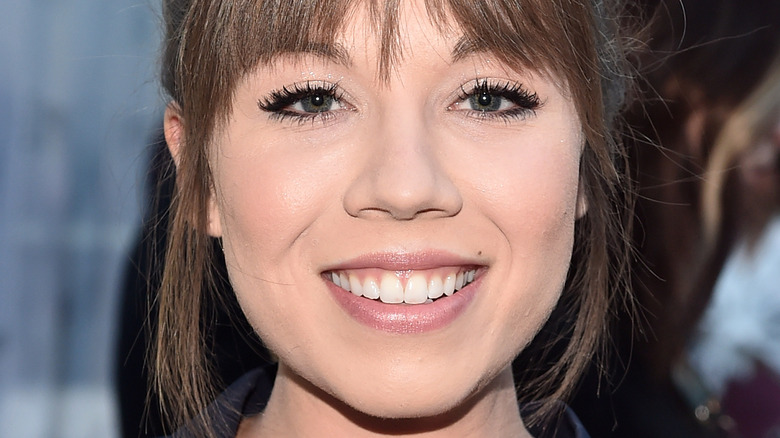 Alberto E. Rodriguez/Getty Images
The following article discusses physical and sexual abuse experienced by a child, as well as eating disorders.
Jennette McCurdy is known for her role as Sam Puckett in the Nickelodeon series "iCarly" and later alongside Ariana Grande in "Sam & Cat." In her new memoir, "I'm Glad My Mom Died," McCurdy revealed that a certain Nickelodeon producer, whom she only refers to as "The Creator," allegedly displayed predatory and abusive behavior toward her and other child actors. 
She writes in her memoir that "The Creator" allegedly forced her drink while she was underage and would emotionally abuse her, telling her she wasn't special and she should be grateful to him for the opportunity, per Vanity Fair. She then describes him inappropriately placing his hands on her knee, and then on her shoulders for a massage, in a bone-chilling account. 
But "The Creator" wasn't the only person in McCurdy's life reportedly profiting and exploiting her youth in the business. She claims her own mother, Debra McCurdy, pushed her into acting, and also controlled every aspect of her life. "My earliest memories of childhood were of heaviness, and chaos," she told People. "My mom's emotions were so erratic that it was like walking a tightrope every day. The mood fluctuations were daily." Her memoir goes into explosive details about how far her mother took that behavior.
If you or someone you know may be the victim of child abuse, please contact the Childhelp National Child Abuse Hotline at 1-800-4-A-Child (1-800-422-4453) or contact their live chat services.
Jennette McCurdy alleges her mother was physically and mentally abusive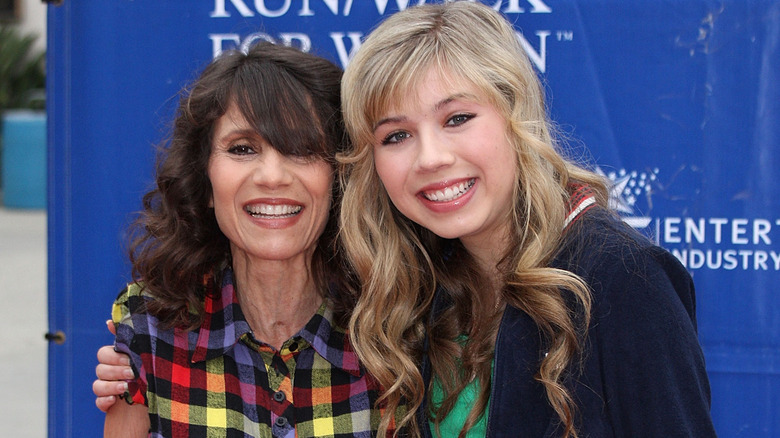 Frederick M. Brown/Getty Images
According to Jennette McCurdy, it was her mother Debra's dream of being a famous actor, not her own. The actor said she went into Hollywood to make her mother happy. But the happiness was short-lived because, as she told The Washington Post, her mother controlled every aspect of her life — including her meals so that, as she puts it, it would delay the onset of puberty and she could be cast in more child roles. She described having to order salads without dressing, and never cleaning her plate due to her mother's conditioning. 
McCurdy also told the outlet that her mother allegedly gave her showers until age 16. Reportedly, this involved Debra washing Jennette's hair, shaving her daughter's legs, and even performing breast and vaginal exams on the teenager. Her mother explained it was to check for cancerous lumps, but McCurdy now understands it was "conditioning" and "abuse," per The Washington Post.
In an excerpt from her book, "I'm Glad My Mom Died," per E! News, McCurdy details how her mother was a master manipulator. When she told her mom she wanted to quit acting, McCurdy writes that her mother banged her head on the car steering wheel and went into hysterics. Of her mother's theatrics, she writes, "I'm not the only one who can cry on cue."
If you are struggling with an eating disorder, or know someone who is, help is available. Visit the National Eating Disorders Association website or contact NEDA's Live Helpline at 1-800-931-2237. You can also receive 24/7 Crisis Support via text (send NEDA to 741-741).
Fans are shook by Jennette McCurdy's memoir revelations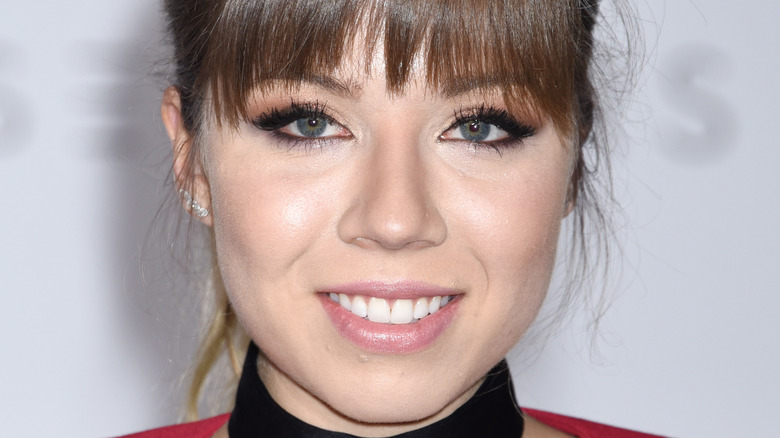 Ga Fullner/Shutterstock
Debra McCurdy died from cancer in 2013, per E! News. According to Jennette McCurdy, the actor's mental health struggles would be ongoing if her mother were still present in her life. "I know if my mom were alive, I'd still have an eating disorder," she told People, crediting therapy for her recovery. "It was only distance from her that allowed me to get healthy." Telling the outlet that her mother's overbearing presence and abuse caused her to be "delayed developmentally," the former Nickelodeon star also explained her sense of self was wrapped up in her mother's identity. "I did not know how to find my identity without my mom," she said, adding that with therapy and time, "I finally feel free."
McCurdy's memoir "I'm Glad My Mom Died" was published on August 9, 2022. But ahead of the book's debut, there was a strong reaction to excerpts that were released. One Twitter user was disturbed by Debra's abuse of her daughter, writing, "I feel bad for Jeanette McCurdy because she technically spent her childhood in hell with her mom." Another fan of the former "iCarly" actor issued a trigger warning for all who buy her memoir, tweeting, "That Jeanette McCurdy article book excerpt was rough to read. If you decide to read it, it's rather disturbing." Needless to say, fans are shook.
If you or anyone you know has been a victim of sexual assault, help is available. Visit the Rape, Abuse & Incest National Network website or contact RAINN's National Helpline at 1-800-656-HOPE (4673).