What Melissa Benoist Has Been Up To Since Supergirl Ended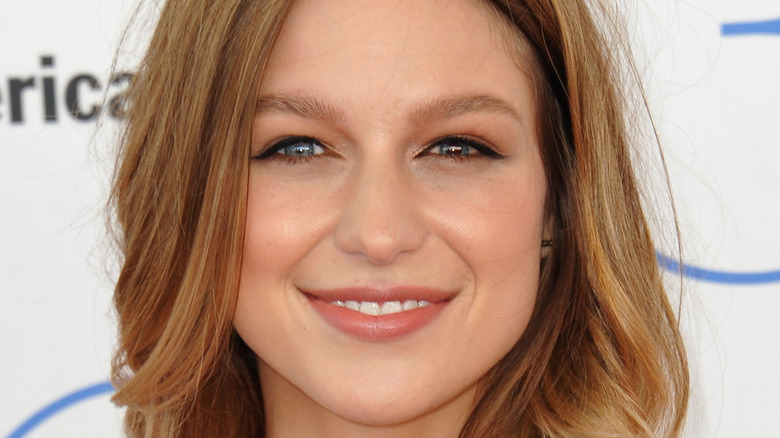 Featureflash Photo Agency/Shutterstock
Actor Melissa Benoist is continuing to expand her impressive Hollywood resume. The performer's breakout role was the part of Marley Rose, whom she portrayed beginning in the fourth season of the hit Fox series, "Glee." Prior to her gaining this role in 2012, Benoist had earned numerous other credits in the years leading up to "Glee," including parts in projects like "Blue Bloods," "Homeland," and "Whiplash." In 2012, Benoist chatted with The Denver Post about her pride in reaching success as an actor. "A lot of it still doesn't feel real, and not just 'Glee.' Everything that I have accomplished since 2006," Benoist said. She then added that she would advise her younger self "to stay strong, because acting is not an easy lifestyle, especially when you are starting out. That being said, it definitely makes it all worth it when it does happen."
Benoist's star power would only continue to rise after "Glee," as she next earned the role of Kara Zor-El in "Supergirl," a CBS show based on the DC Comics character, as Entertainment Weekly reported in 2015. The project went on to become a fan-favorite series and aired for a total of six seasons. Following the 2021 finale of "Supergirl," Benoist has earned her next big part in a major Hollywood venture.
Melissa Benoist has taken on new acting projects since Supergirl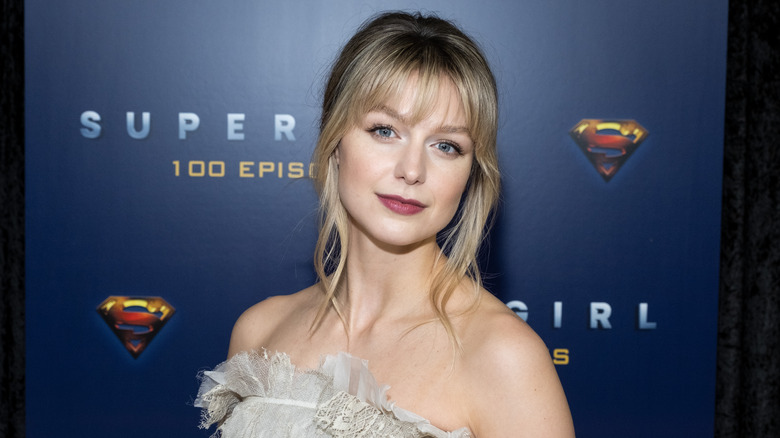 Phillip Chin/Getty Images
Following the end of "Supergirl," Melissa Benoist is thriving professionally and personally, and is still going strong with some impressive acting gigs. Benoist's first on-screen appearance following "Supergirl" was a cameo role she played in the Kevin Smith comedy film, "Clerks 3," per Variety. As noted by Slash Film, Smith served as the director of numerous "Supergirl" episodes, so this part marked an on-set reunion for Benoist and Smith.
In June 2022, it was announced by TV Line that Benoist had earned her first major role since "Supergirl." The news outlet wrote that Benoist would next be starring in "The Girls on the Bus," a drama series that seeks inspiration from one chapter of "Chasing Hillary," an Amy Chozick novel that chronicles Chozick's real-life experiences of witnessing Hillary Clinton's presidential campaign while serving as a political news writer. Benoist dedicated an Instagram post to the new role on June 28, sharing a photo of a news article announcing the project and writing, "Officially on the bus! ... V v excited." In addition, Benoist has kept busy as an author — she is set to release a middle grade book in 2023 called "The Powers: Haven's Legacy," which she penned with her sister as a part two of an ongoing series. Recently, Benoist has left fans wondering if she might consider reprising her iconic "Supergirl" role.
Melissa Benoist might want to portray Supergirl once more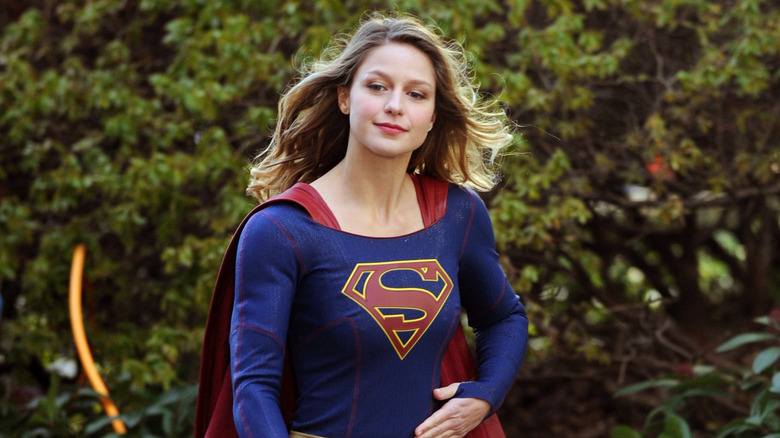 PBMW/Shutterstock
Although the hit series may have concluded, actor Melissa Benoist may not be done with "Supergirl" just yet! Reports have hinted that Benoist may have an interest in playing Kara Zor-El in the latest television program based on DC Comics, "Superman and Lois." CBR wrote that a star of the show, Elizabeth Tulloch, recently joined co-star Tyler Hoechlin to answer inquiries about "Superman and Lois" at Fan Expo Canada 2022. Though Tulloch said the cast has "not heard that rumor about [Benoist] coming on the show," she did confirm that Benoist has voiced a desire to do a cameo on the series. "[Benoist] has expressed interest to me in doing it, and I know that we would love to work with her again and Grant [Gustin] and everyone else," Tulloch said, also referring to Gustin's role as The Flash in DC projects. Tulloch then stated she isn't sure "whether or not [the cameos would be] feasible" due to COVID-19 safety measures.
Regardless, Benoist will be keeping busy with work — Deadline wrote in June that the actor had renewed her overall deal with Warner Bros. Television Group. Additionally, Benoist's production company, Three Things Productions, is included in the agreement. Per this deal, Benoist and the VP of her production company, Sahar Kashi, will "continue to develop and produce dramas, comedies and limited series for Warner Bros Discovery's HBO Max, rival streamers, cable and broadcast networks."