Aaron Carter Still Game To Go Out On Date With Chloe Grace Moretz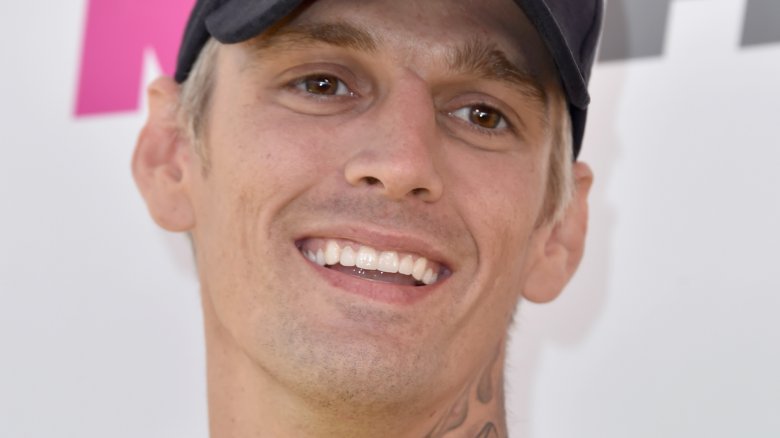 Getty Images
The 30-year-old is open to explore a brand new relationship... with If I Stay star Chloë Grace Moretz.
Speaking with Us Weekly, Aaron Carter revealed, months after he'd asked Moretz out via Twitter, that he'd still be more than willing to go on a date with the 20-year-old actress. "Well, she said something about me," Carter told the magazine in December 2017. "And I was just like, 'Yo, look. If you want to go on a date, it will be a good one.'"
As Nicki Swift previously reported, Moretz admitted to having a crush on Carter when she was younger. "When I was 4 years old, I thought Aaron Carter was so cool," she said in an interview with Variety. "My friend—when we were both little babies back in Georgia—she liked Aaron Carter, too, and we used to fight over who would get Aaron Carter one day."
"Who knows?" she added. "Maybe we'll meet."
Soon after the interview was published, Carter hit up Moretz on Twitter, writing in a since-deleted tweet, "Hey @ChloeGMoretz – let's set up a date. The crush is mutual."
Unfortunately for the singer, Moretz didn't respond to his public message to her. And since she's since gotten back together with her on-again, off-again boyfriend, Brooklyn Beckham, a romance with Carter doesn't seem very likely.
Still, Carter's open to the idea of them dating. "You started it," Carter said to Moretz via Us Weekly. "I'll finish it though."
While we wait to find out if Moretz ever responds to Carter, read all about why we rarely hear from the "I Want Candy" singer anymore.