Aaron Carter Asks Chloe Grace Moretz Out On A Date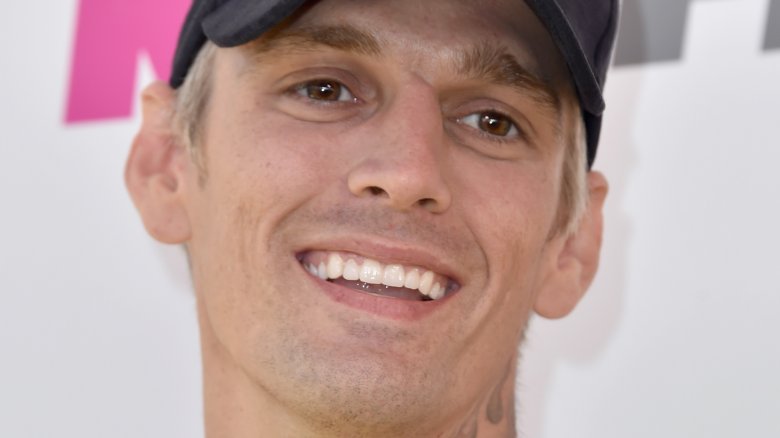 Getty Images
Could there be a new romance on the horizon for the "Sooner Or Later" singer? Seems like Aaron Carter could be falling for actress Chloë Grace Moretz.
It all started when Moretz opened up to Variety about how she used to have a huge crush on Carter when she was younger. "When I was 4 years old, I thought Aaron Carter was so cool," she told the magazine. "My friend—when we were both little babies back in Georgia—she liked Aaron Carter, too, and we used to fight over who would get Aaron Carter one day."
"Who knows?" the 20-year-old added. "Maybe we'll meet."
And while the two haven't yet been introduced—as far as we know—Carter definitely seems interested in spending some one-on-one time with the Kick-Ass star.
Retweeting a clip from Variety's shoot with Moretz, Carter, 29, wrote, "Hey @ChloeGMoretz – let's set up a date. The crush is mutual."
Hey @ChloeGMoretz – let's set up a date. The crush is mutual. 😍 https://t.co/7iYrXFjAVl

— Aaron Carter (@aaroncarter) August 9, 2017
Seeing as how Carter recently broke up with ex Madison Parker, after announcing that he is bisexual, the singer's definitely ready for a new love in his life. And, since Hilary Duff won't take the bait, why not Moretz?
While we wait for Moretz to respond to the singer's proposal, learn all about what Carter's been up to for the past few years.