Inside Reba McEntire's Messy Split From Narvel Blackstock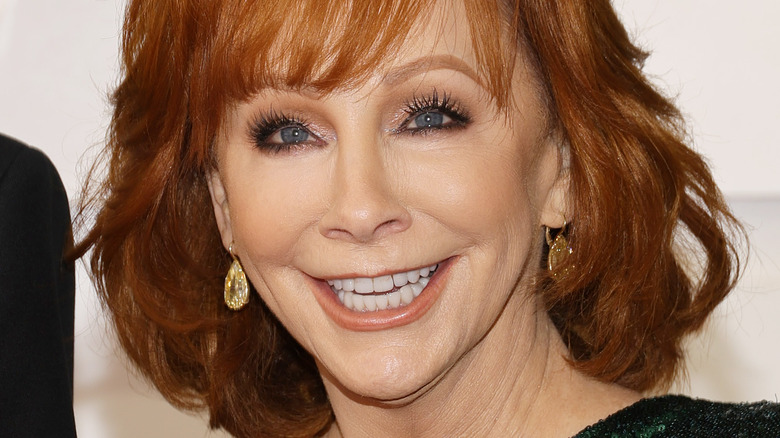 Mike Coppola/Getty Images
Another one bites the dust.
"Narvel helps me an awful lot because he's the one out there who responds — who tells me what works, what doesn't work, what looks good. I've got to have that from someone I trust and I do trust Narvel explicitly. That's why I married him. I love him and I trust him very much," country singer and actor Reba McEntire declared in a 1989 Entertainment Tonight interview about her second husband and long-time manager, Narvel Blackstock. Sadly, the union would not prove to stand the test of time.
On August 3, 2015, McEntire and her husband of more than 26 years shocked the masses when they announced they were calling it quits. "Despite this being the end of their marriage, they continue to support each other. They have worked together for 35 years and will continue to do so. They have asked that you respect their privacy during this time," the joint statement read, per CNN. Later, however, McEntire would reveal that the decision to divorce was anything but joint...
Reba McEntire was blindsided by the divorce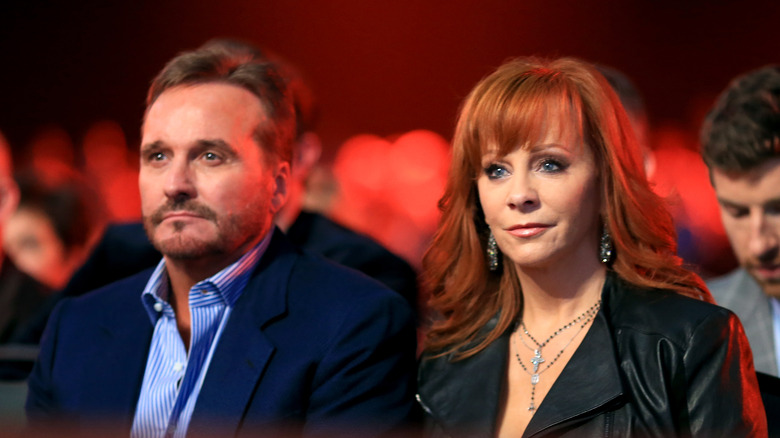 Christopher Polk/Getty Images
Sadly, Reba McEntire's divorce from Narvel Blackstock reads much like her 1987 album, "The Last One to Know."
"Well, the divorce was not my idea," she revealed in a 2016 interview with CMT host Cody Alan. "I didn't want it in any shape, form, or fashion." To make matters worse, mere months after the split sources claimed that Blackstock had already moved on... with a mutual friend of the former couple, Laura Putty Stroud. "They are very serious," an insider told Page Six about the unlikely pair. "It's unclear when they started dating. The word on the street is that they're getting married." YIKES. 
Fortunately, however, it doesn't appear McEntire was willing to let the revelation keep her down for long. "The affair hit her like a ton of bricks, but through the grace of God, her friends and family — and a few boxes of tissues — Reba got through the darkest of times," a source told Star magazine. "We heard Laura wasn't the only woman Narvel was seeing... but Reba is a person who forgives no matter how much it hurts."
Reba McEntire has a new beau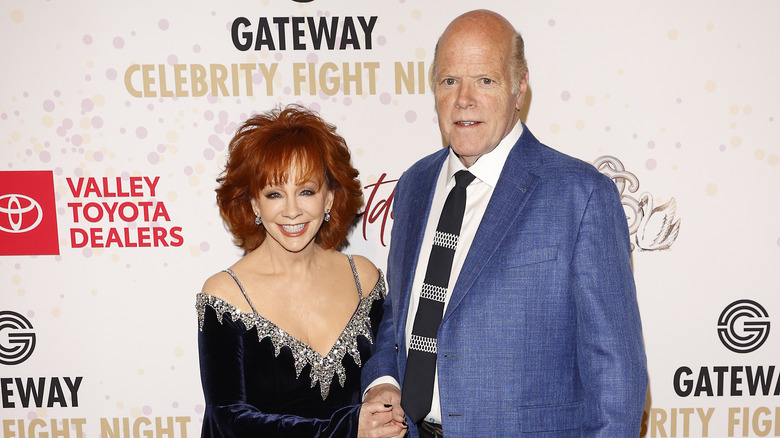 Michael Tran/Getty Images
Down but not out!
According to Reba McEntire, she got through her divorce from Narvel Blackstock with the help of the two G's: God and girlfriends. "I've got my faith, friends, and family to get me through everything," the "I'm a Survivor," singer told ET Canada about her healing process from the messy split. And though at the time McEntire denied that she was "getting out there again" it appears she did eventually wade back into the dating pool.
In October 2020, Reba McEntire made it Instagram official with her new beau, actor and "CSI: Miami" star Rex Linn. "Fun in MT with my Sugar Tot!!!" she penned in the post's caption along with a photo of the pair enjoying some quality time in the Treasure State. Weeks earlier, McEntire had let the proverbial cat out of the bag regarding her new relationship during an episode of her "Living & Learning" podcast. "It's good to have a person to talk to, laugh with, get into subjects about what's going on," McEntire said about the budding romance. "Discussions about our past, our family, funny stories, him being an actor, me being an actress. And he's very into my music. I'm very into his career," she gushed. "It's just great getting to talk to somebody who I find very interesting, very funny, very smart and is interested in me, too." Here's to hoping this could be McEntire's "Forever Love."