Real Housewives Star Kyle Richards' Husband Speaks Out Following Home Burglary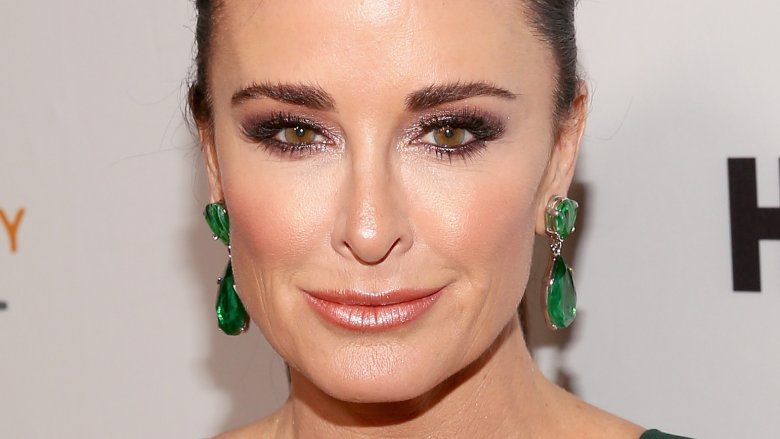 Getty Images
The Real Housewives of Beverly Hills star's husband is breaking his silence.
Kyle Richards' husband, Mauricio Umansky, spoke out on Saturday, Dec. 30, 2017, for the first time since the couple's home was burglarized last week.
"2017 Memories #family Nothing replaces Family," he wrote on Instagram, captioning multiple snapshots of himself with his family. "They can steal your belongings but they can't steal your memories or your love."
Meanwhile, Richards, who has yet to publicly comment on the robbery, also shared family photos following the incident. "So happy to be back in beautiful Aspen with loved ones ❤️❄️⛄️," she wrote on Instagram.
As Nicki Swift previously reported, Richards and Umansky's $8.25 million home was targeted on Wednesday, Dec. 27. Fortunately, no one was home at the time of the incident, as the entire family had traveled to Aspen, Colo. earlier in the week. However, the burglar(s), who broke a window to get inside the home, stole several valuables, including $150,000 worth of watches and over a million dollars' worth of jewelry. 
The couple had only just bought the property in October 2017. "We went into this house and I went, 'Oh my gosh,'" Richards told Entertainment Tonight. "I was completely blown away, because it's not like anything you would see in Los Angeles, normally. I just fell in love, and my husband did, too."
The reality stars, unfortunately, are only the latest celebs who have had their homes burglarized in recent months, as other victims have included Hilary Duff, Rachel Bilson, and Mariah Carey.
While we wait to see if the thieves are caught, read up on how the Real Housewives really make their money.