Real Housewives Star Kyle Richards Victim Of Home Burglary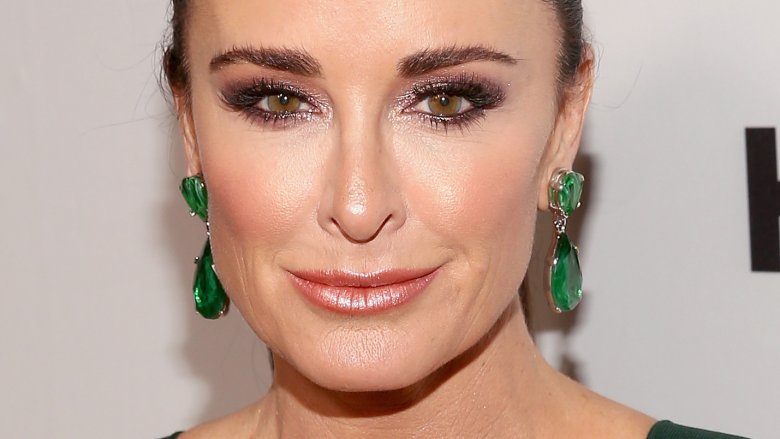 Getty Images
The reality TV star's home was just targeted by thieves.
TMZ reports that a burglar or several burglars broke into the home of The Real Housewives of Beverly Hills star Kyle Richards and her husband, Mauricio Umansky, on Wednesday, Dec. 27, 2017. Fortunately, no one was home at the time of the burglary, as the family had traveled to Aspen, Colo. just one day earlier.
The gossip rag notes that the burglar(s) broke a window and stole many valuable items from the home, including $150,000 worth of watches and over a million dollars' worth of jewelry. Police noted that the home had not been ransacked and that it appeared that the burglar(s) knew where to find all of the jewelry, even Richards' jewelry which had been secured in a lock box.
While Richards and Umansky's home had a security system installed, it was not turned on at the time of the burglary. However, a closet censor had reportedly been triggered by the burglar(s) around 1:15 a.m. The break-in was reportedly later discovered by the family's maid.
Richards and Umansky bought their home in October 2017 for $8.25 million. They'd reportedly been renovating it since making the purchase, leading police to suspect that the burglary may have been an inside job, as many people had had access to the family's possessions.
Richards is one of many celebrities to have had their California homes burglarized. Other recent victims include Hilary Duff, Rachel Bilson, and Mariah Carey.
While we wait to see if the thieves get caught, learn all about how the Real Housewives make their money.