The Tragic Death Of Rapper Coolio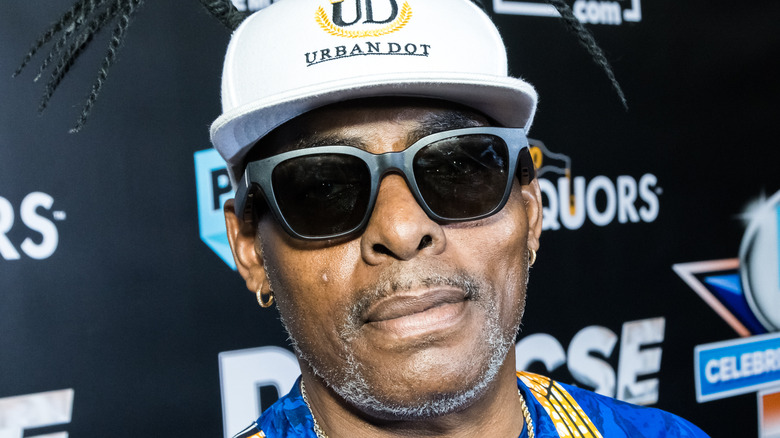 Greg Doherty/Getty Images
Coolio, the legendary rapper who rose to prominence in the 1990s, has died. He was 59 years old.
It was only moments before his passing when Coolio was a victim of a death hoax. Rumors of his passing floated around social media, but his reps clarified that he was kicking. "He joins the long list of celebrities who have been victimized by this hoax. He's still alive and well, stop believing what you see on the Internet," they said (via Media Mass). But on September 28, TMZ reported that the rapper died during a visit to a friend's house in Los Angeles. He reportedly passed out on the floor after excusing himself to go to the bathroom, and the EMTs pronounced him dead on the scene when they arrived. The official cause of death has yet to be determined, but the paramedics presumed that Coolio had suffered from cardiac arrest.
To say that Coolio had a massive impact on the hip hop scene would be an understatement. His fans and peers in the industry immediately took to social media to pay tribute to the rapper.
Fans pay homage to Coolio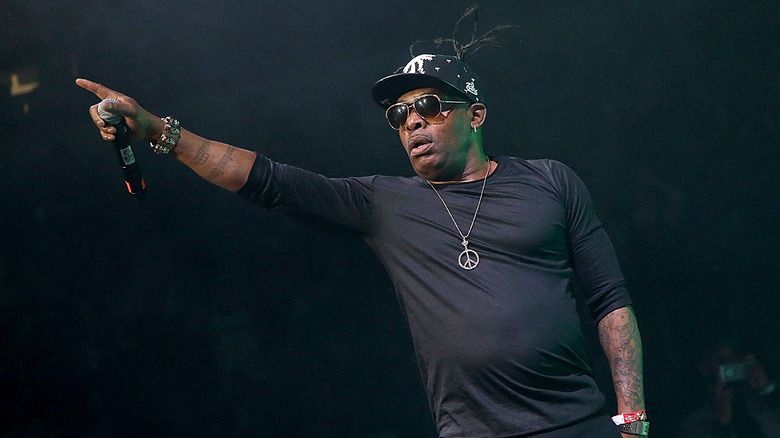 Gary Miller/Getty Images
It's hard to imagine the hiphop industry without Coolio. Born Artis Leon Ivey Jr., the rapper is responsible for the worldwide hit, "Gangsta's Paradise," which spent 62 weeks on Billboard's Hot 100 chart and won the best rap video award at the 1995 MTV Video Music Awards.
In July, the music video for the track hit a billion views, and Coolio thanked the fans for supporting the song. "Yo, what's up y'all? We just hit one billion," he said in an Instagram video. "I want to thank everybody for all the years of love and being there for me. I hope I got you through some good times and got you through some bad times, cuz he d**n sure got me through some... it's on and it's on and it's on."
Fans wasted no time paying homage to the rapper, with many saying how legendary he was. "RIP Coolio. You had a run in the 90s that was unprecedented. Thanks for the memories. Rest easy man," one fan tweeted. "Coolio for sure one of my first super early childhood examples of a truly eccentric rapper... Plus the Keenan & Kel theme song? Damn... Fly high to a legend," mused another. "Coolio had the whole world in the palm of his hands when he made 'Gangsta's Paradise,' he lived to see that RIP King," said another fan.
RIP to a king, indeed.