The Troubling Story Of Coolio's Son
Rapper Coolio, born Artis Leon Ivey Jr., died on September 28. Coolio leaves behind a large family, including children, including Jackie, Brandi, Artisha, Milan, Darius, Zhaneand, Shayne, Kate, and Grtis, per The Sun. TMZ first broke the news and reported that paramedics were dispatched to Coolio's friend's house after the musician collapsed. The Grammy winner had apparently gone to the toilet at a friend's house. Coolio's manager told the outlet that he may have suffered cardiac arrest.
Coolio's breakout song was the international '90s hit, "Gangsta's Paradise," which was featured on the soundtrack of "Dangerous Minds." According to BBC News, the song was the best-selling single of 1995 and sold more than six million copies, which is no small feat for a former crack addict in Compton. He also told Rolling Stone in 2015 how "Gangsta's Paradise" defined his career. "It solidified me in the rest of the world. It guaranteed that I could tour well into my sixties, if I wanted to ... and it's gotten me to places that most rappers, no matter how big they get, they'll never go to some of the places that I've been to. You'll never see a Fetty Wap or a Future going to Pakistan or Uzbekistan, you know?"
Sadly, one of Coolio's children had a taste of the life that he describes in his iconic song. Grtis is the eldest of Coolio's children, but he got on the wrong side of the law and paid for his crimes.
Grtis Ivey served time in jail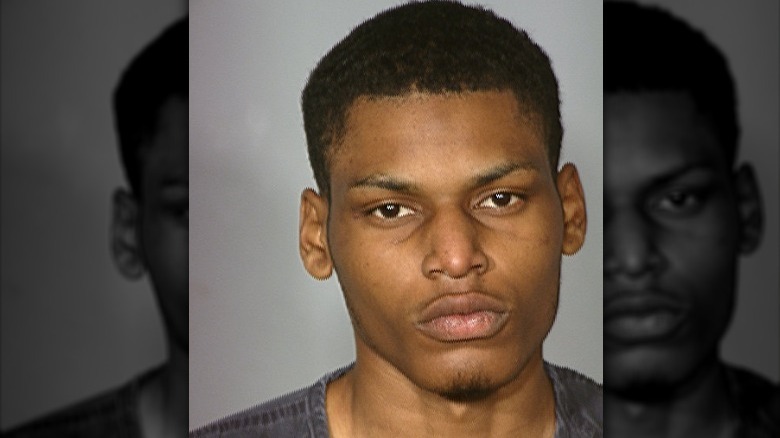 Handout/Getty
Hip-hop star Coolio is survived by his children and grandchildren. According to The Sun, he had four kids with his ex-wife, Josefa Salinas, and they appeared on his reality show called "Coolio's Rules" with him. It starred his daughters, Artisha Ivey, Brandi Ivey, and Jackie Ivey, and also featured his son Grtis Ivey — who went by Artis on the show. Four years after the show, one of Coolio's kids broke the rules and ended up in jail. 
TMZ reports that Grtis was 22 years old when he and a Las Vegas sex worker robbed an apartment and pointed a gun at the tenant living there. Grtis was then sentenced to serve between 42 and 120 months in prison after taking a plea deal. Ironically, TMZ reported in March 2012 that Coolio was arrested during a routine traffic violation and was then held at the same jail where his son was being held for his crimes. Not something a dad wants to brag about.
While Grtis appears to keep a low profile, his mother, Salinas, has an active Instagram account. It also seemed as if she was on friendly terms with her ex-husband. In July, she wrote, "Congratulations to @coolio ! Gangsta Paradise hit ONE BILLION views!!!! Only 200 songs out of 80 million on @youtube are in this club! Welcome home where you belong ... Well deserved!"