The Real Reason Jennifer Lopez Sued Her First Husband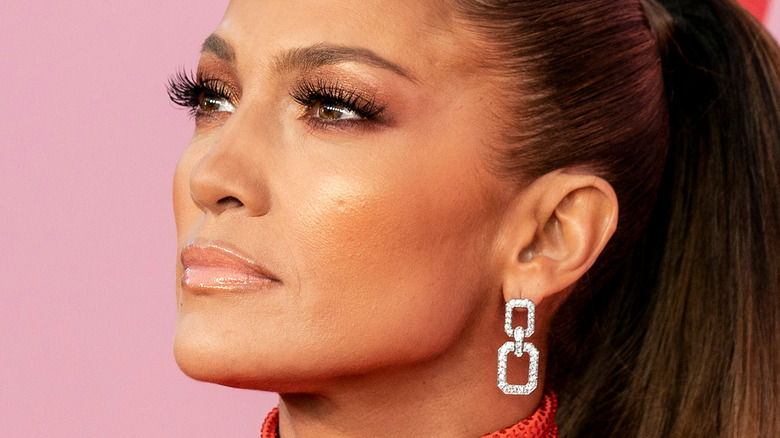 Ovidiu Hrubaru/Shutterstock
Before Jennifer Lopez found her happily ever after with Ben Affleck, she first experienced a series of heartbreaks. Her first known relationship was with her childhood sweetheart David Cruz, with whom she was with for nearly a decade.
"I have many memories of David because nine years is like a lifetime. We grew up together," she said of her ex (via the Daily Mail). When Cruz died in 2020, the singer told Rolling Stone that she got in touch with his mother. "I was like, 'Hi. It's Jennifer Lopez,' and she was like, 'Jennifer...' I said, 'I'm so sorry,' and she started crying. I was like, 'You know I loved David,'" she shared. "You get lucky, you have a first love like that."
Lopez went on to marry Ojani Noa, an aspiring actor she met when she was first starting out. They called it quits after a year, and come 2004, she married singer Marc Anthony. Together, they had twins, Max and Emme, and continue to co-parent to this day after splitting in 2011. Her next high-profile relationship was with Alex Rodriguez, whom she began dating in 2017. They got engaged in 2019 and parted ways in early 2021. In between these relationships, it was also reported that she briefly dated the likes of P. Diddy and Drake, as well as married her former backup dancer, Chris Judd. 
For the most part, Lopez has been civil with her exes — except for Noa, perhaps, whom she sued for attempting to spill private details about their past.
Jennifer Lopez sued Ojani Noa twice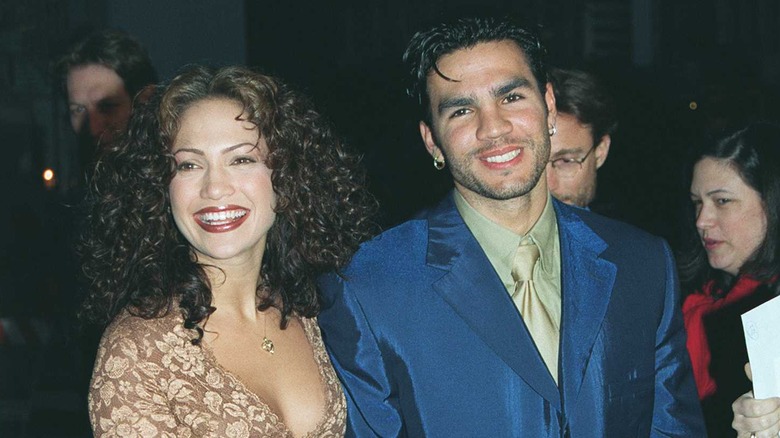 Albert Ortega/Getty Images
It wasn't clear why Jennifer Lopez and Ojani Noa broke up, but it seemed like they had an amicable split, considering how she hired him to manage her restaurant Madres in 2002, per HollywoodLife. Things only took a turn when the "Jenny from the Block" singer found out Noa was attempting to release a tell-all book about their relationship even after they had already signed a confidentiality agreement.
In 2006, it was revealed that Noa was shopping around to release a book that detailed their past, and Lopez's legal team responded by filing a restraining order to prevent the manuscript from ever getting released. In their lawsuit, they claimed that Noa demanded $5 million to keep him from publishing the book, per AP News. Lopez eventually won the case and was awarded $545,000, per Reuters.
The drama involving Noa didn't stop there, however. In 2009, Lopez yet again filed a restraining order to prevent her ex-husband from releasing a honeymoon tape they made in 1997. He was initially planning on producing a mockumentary, in which he would share old footage of Lopez wearing skimpy clothing, per People. At the time, Noa claimed he never wanted to make money off of it. "She is destroying my life," he told New York Daily News. "This is another proof of her power and money trying to stop me from moving on with my life ... This is about having a closure. It's my story."
Ojani Noa doesn't think Bennifer will last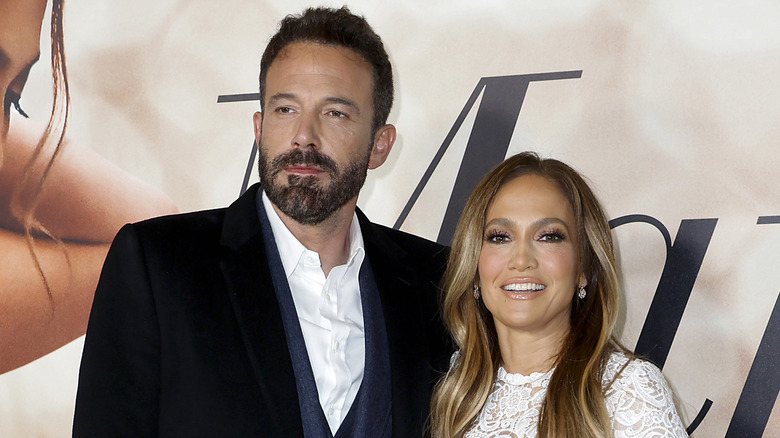 Frazer Harrison/Getty Images
To this day, it seems that there's still beef between Jennifer Lopez and Ojani Noa, although it looks like it's one-sided. When Lopez tied the knot with Ben Affleck, Noa told the Daily Mail that he didn't think they would be in it for the long haul.
"I wish her and Ben the best, but I'm not convinced it will last," he told the outlet, adding that Lopez's feelings may be fleeting. "Jen loves being in love but she's been engaged six times. Ben is husband number four. I was husband number one and she told me I was the love of her life. When we lay in bed on our wedding night, she said we would be together forever." He went on to say that they had been friends for years, even after the split, and that most of what was written about their relationship in the media was "wrong." He also said that while he's happy that she's with Affleck, he believes that she's "someone who will be married seven or eight times" and that he "can't see her ever settling down with one person."
And Lopez? Well, she doesn't "count" her marriage with Noa at all. "I've been married three times. And once was nine months, and once was 11 months. So I don't really count those," she told "Today" in 2019. "I was very young the first two times I tried to get married."