Here's What Happened To Jerry Seinfeld's Ex, Shoshanna Lonstein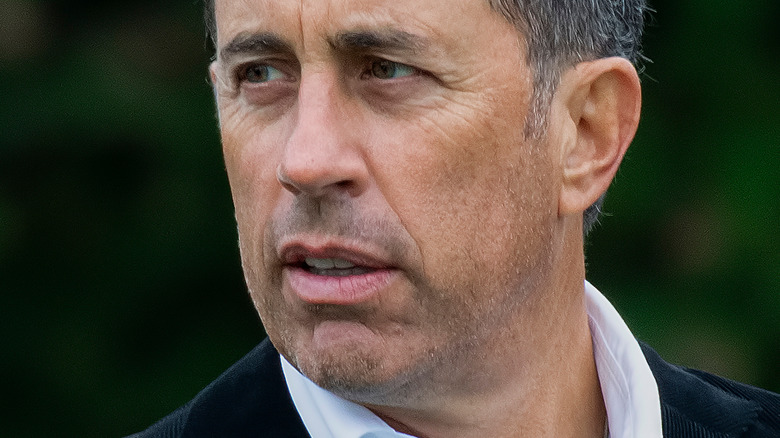 Eugene Lagana/Shutterstock
Prior to Jerry Seinfeld meeting his wife of two decades, Jessica Seinfeld (née Sklar), the comedian had a much more controversial relationship with one Shoshanna Lonstein. Our question? What happened to Lonstein after their split?
As a refresher, Seinfeld and Lonstein's relationship wasn't exactly welcomed by the press, due to a 21-year age gap between the two. While big age gaps aren't necessarily a novelty (especially in Hollywood), what added to the drama in this former couple's case was Lonstein's age at the time of their meeting. She was only 17. While speaking to Playboy, Seinfeld addressed some of the flak he'd gotten after their first date became front-page news. "I didn't know how old she was. I knew she wasn't 40. I took her to a basketball game and that was the whole thing," he said (via Scraps from the loft). Though Seinfeld said they'd gone on just the one date, they ultimately became official when Lonstein was 18 — and even stayed together for several years. 
However, their love ultimately wasn't meant to be. In 1997, sources told the New York Post that the two had parted ways amicably (via E! News). Since then, Seinfeld has settled down and is now a married father of three — but what about Lonstein?
Shoshanna Lonstein became one half of a New York power couple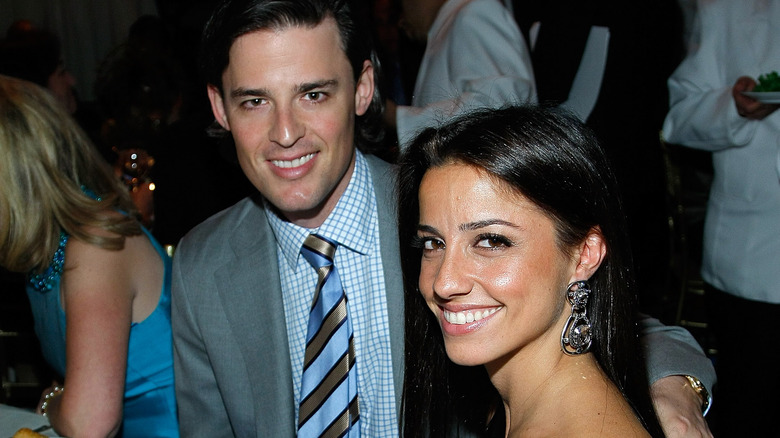 Jemal Countess/Getty Images
Six years after Shoshanna Lonstein's break up with Jerry Seinfeld, she wed Joshua Carl Gruss. Together, they welcomed three children of their own: daughter Sienna, and twins Angelica and Colby, per Rockets of Awesome. 
As noted by The New York Times at the time of their wedding, Gruss, like Lonstein, came from a pretty well-established family. The outlet noted that Lonstein's father was the CEO of an IT company, while Gruss' family owned a New York investment management firm, for which he'd previously worked. It's no surprise, then, that the two went on to become a power couple in their own right. Lonstein already owned her self-named fashion label for years ahead of their nuptials; and, per MBW, during their marriage, Gruss founded and became the CEO of Round Hill Music. While Gruss' net worth isn't public knowledge, MBW notes that, in its early days, Round Hill Music had raised "an initial fund of $200 million to play with" — so we're banking on it being pretty high. As for Lonstein, Celebrity Net Worth estimates that she's worth around $50 million. Not too shabby. 
Unfortunately for this power couple, however, their fairytale came to an end in 2014. The former lovebirds confirmed their separation to Page Six, and though they called the situation "sad," they also revealed that it was "amicable." The two also had every intention of being hands-on co-parents to their brood. 
Boo'd up or not, Shoshanna Lonstein is a powerhouse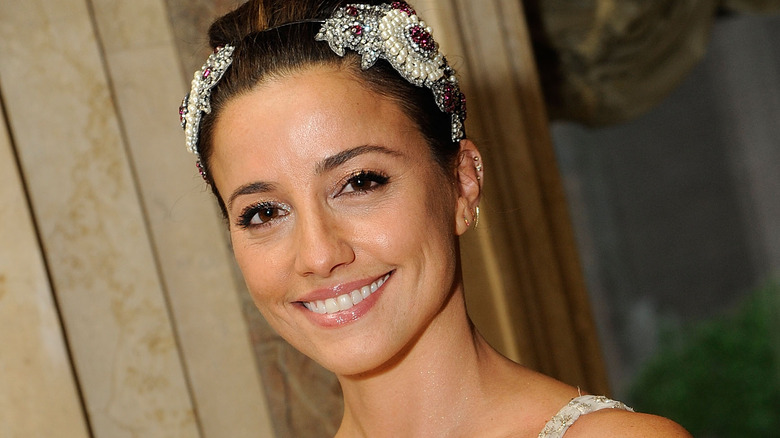 Rabbani And Solimene Photography/Getty Images
Shoshanna Lonstein may have been a part of two high-profile relationships over the years, but this fashion designer is a powerhouse all her own. 
As something of a visionary in the inclusive fashion department, Lonstein's fashion line, Shoshanna, has done exceptionally since its inception — in spite of some department stores' initial reservations. Speaking of her decision to sell bikini tops and bottoms separately in the 90s, she told Forbes, "I had to promise department stores that I would take back every piece if it didn't work! Luckily, it sold like hot cakes!" Lonstein's early adoption of more inclusive offerings stemmed from her personal experience as a consumer and also took into account her own privilege. While the designer often had things made for her when she felt excluded by existing offerings, she was aware that "not all women can do this." From her desire to, "make a woman feel celebrated and beautiful and confident, AND addressed," a brand was born — and she hasn't looked back since. As noted by her website, she counts stars like Mindy Kaling and Meghan Markle as clients, and as WWD reported back in 2014, she was named Elizabeth Arden's very first style director. 
So, what happened to Shoshanna Lonstein? Let's just say, she's thriving.