Why Tara Reid Can't Stand Jenny McCarthy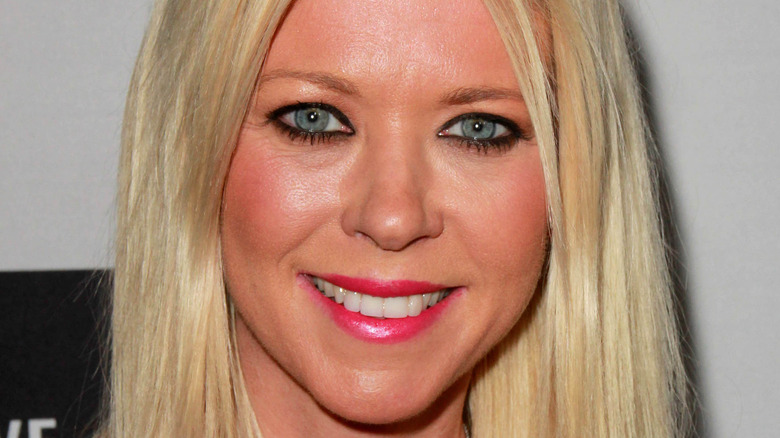 Kathy Hutchins/Shutterstock
Celebrity feuds provide much entertainment to the public and Tara Reid's beef with Jenny McCarthy had fans talking. Many remember Reid from her breakout role in "American Pie." Following the film's huge success, Reid became the "Hollywood It Girl," and partied with celebrities such as Paris Hilton and Kim Kardashian. However, after Reid's career dwindled, she became persona non grata with the in-crowd, and was famously snubbed by Hilton and Kardashian outside Hyde Lounge in Los Angeles.
Reid also feuded with her former "American Pie" co-star Jason Biggs after he called her a "hot mess," per HuffPost. Although Biggs publicly apologized, he slammed her yet again a year later, criticizing her body during an appearance on the late Joan Rivers' show, "In Bed With Joan," as reported by the Daily Mail. "Tara's body, I don't know what's going on with it. I don't think she ever knows what's going on with it," he told the host.
Reid had been open about a botched liposuction and breast augmentation she had in 2004. In 2006, she went to a board-certified plastic surgeon to repair the previous surgery and thought she'd put the matter behind her, per "Today." However, years later, Reid had to fend off questions about her body yet again, sparking another feud with a controversial celebrity.
Tara Reid walks out on Jenny McCarthy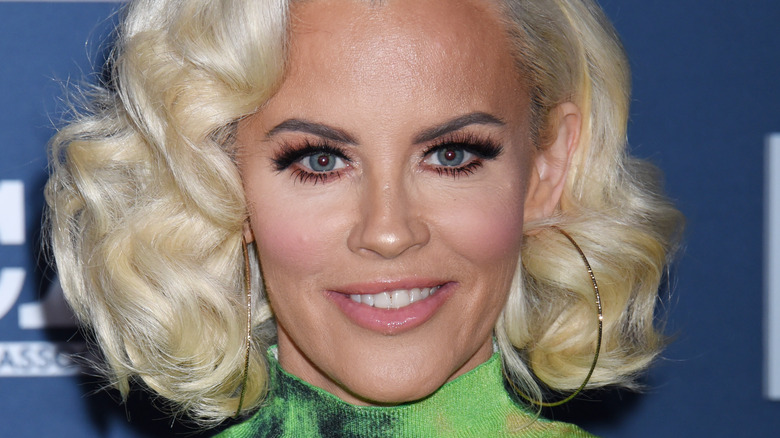 Ga Fullner/Shutterstock
In 2016, Tara Reid was invited on Jenny McCarthy's SiriusXM radio show to promote her movie, "Sharknado 4: The 4th Awakens." However, McCarthy had other topics in mind she wanted to talk about. As reported by People, McCarthy brought up Reid's stint on "Marriage Boot Camp: Reality Stars," which the actor made clear she did not want to discuss. When Reid insisted on talking about "Sharknado," the topic turned to her getting in shape for the movie and McCarthy asked if she was considering more plastic surgery. Reid said she wasn't and McCarthy again pressed the matter.
Fed up, Reid tried to end the interview and quipped, "It was really nice talking to you and really good luck with your show." McCarthy replied, "Good luck to you too... I hope you stay married. I hope your knees get a little wobblier than they already are." Reid responded with, "I hope you stay married too. I'm sure he's a nice guy," and then made a snide comment about McCarthy's breasts before leaving. Of course, as Entertainment Tonight noted, McCarthy got the last word when she added, "Love you, Tara. Good luck with 'Sharknado 18.'"
Tara Reid calls Jenny McCarthy 'cruel'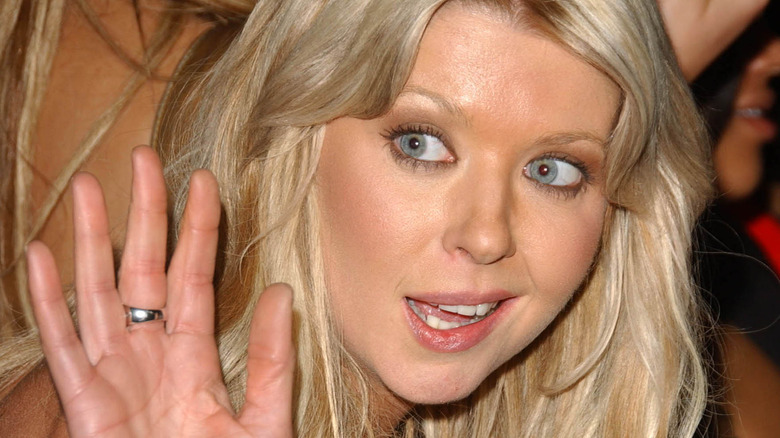 s_bukley/Shutterstock
Four years later, Tara Reid still hadn't forgiven Jenny McCarthy for the SiriusXM interview. "I hate that because she was really out of line," Reid told Too Fab. "I don't want to talk about it that much, but she was really cruel and to be really that cruel for no reason ... she had such a meanness and a cold heart in her." Reid's rep later stated, "She was bulled on Jenny's and felt ambushed when she came into the show with a positive spirit and a happy mood," per E! News.
Fellow actor Amy Schumer came to Reid's defense following the McCarthy interview. In a podcast appearance with Jim Norton, she shared, "It really seemed like she was just bullying her" (via Too Fab). "I mean [to be like], 'You're not walking out of here until I hurt your feelings,' like just what are you doing?" Reid acknowledged that Schumer stood up for her against McCarthy and praised her, saying, "I thought that's a cool girl. That was awesome, that made me feel good."
Reid continues to face criticism over her body, but she's all about body positivity and lifting up other women. In a 2021 tweet, she stated, "I want to use my platform for good, to inspire and to empower women."