The Truth About Loretta Lynn's Bond With Reba McEntire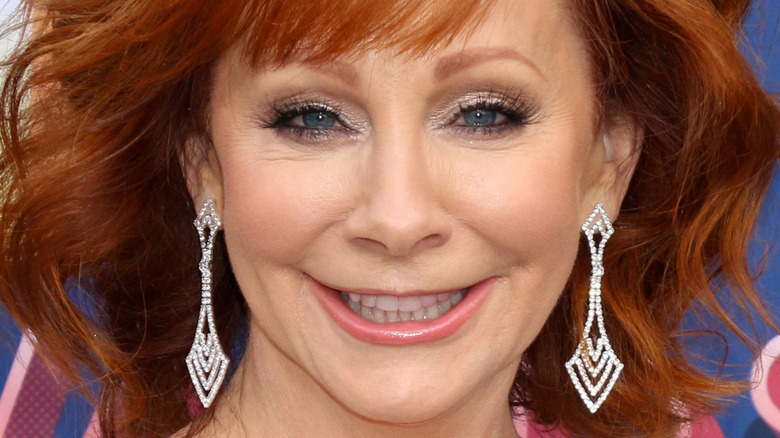 Kathy Hutchins/Shutterstock
Country music fans around the world were saddened at the sudden death of Loretta Lynn early on October 4. According to TMZ, the country music star died peacefully at her Tennessee farm of natural causes. Lynn had an astronomical career. She began singing in her teens after marrying her late husband at the age of 15, per New York Times. Lynn was famously born and raised in a coal mining town in Kentucky. Much of her music, as well as her public image, was derived from her rural and impoverished upbringing. The 1980 film "Coal Miner's Daughter," which drew its name from one of her hits, was a box office smash that earned a whopping seven Academy Award nominations.
Lynn's music irrevocably shaped the country music industry. She was an outspoken feminist well before her time, even releasing a song called "The Pill" in 1975. She will be mourned by artists and fans around the world. Someone who falls into both categories is country music star Reba McEntire, who allegedly had a very meaningful relationship with the artist.
Working with Loretta Lynn baught Reba to tears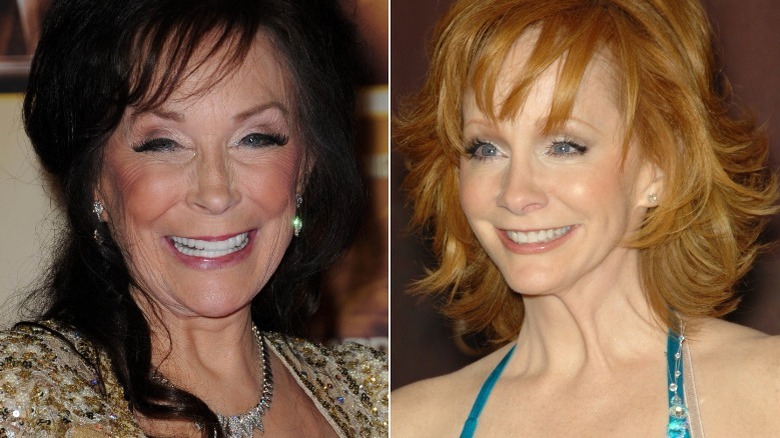 s_bukley & Featureflash Photo Agency/Shutterstock
When the opportunity arose to collaborate with Loretta Lynn, Reba McEntire jumped at it. In April 2021, McEntire, and Carrie Underwood joined Lynn on the title track of her final album "Still Woman Enough." McEntire discussed the creative process in a brief behind-the-scenes documentary about the album's making. "To get to sing with Loretta Lynn, the person that I've learned too much from over, I think, 60 years of my life, I was honored that y'all asked me to do this because I've watched the movie, I read the books," McEntire said.
McEntire insisted that despite Lynn's age (Lynn was almost 90 at the time) she was still a force in the recording studio. "She is still woman enough," McEntire said. Near the end of the interview, McEntire became emotional, holding back tears as she described Lynn's influence on the country music industry. "One thing I'd like to say, if I don't choke up when I'm saying it, I love her," McEntire said. "She is the most special thing country music, I think, has ever had. I mean that with all my heart."
While McEntire and others will acutely feel the loss of such an influential star, Lynn will be most missed by her large extended family, per New York Times. At the time of her death, Lynn left behind four of her six children, 17 grandchildren, and numerous great-grandchildren.