Khloe Kardashian Defends One Of Kim's Most Controversial Moments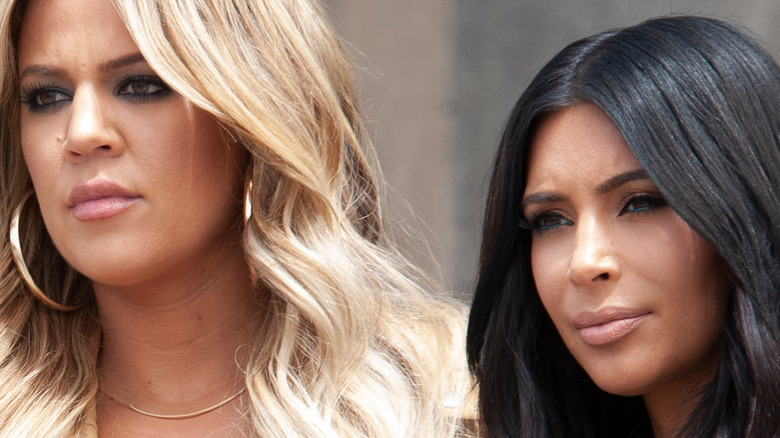 Asatur Yesayants/Shutterstock
Khloé Kardashian is putting in the work defending her sister — and it's safe to say that Kim would approve.
The Kardashian sisters are no strangers to feuds, often within their own group. Kim has clashed with the likes of Taylor Swift and has recently been sparring with her ex-husband, Kanye "Ye" West. She has even argued at the highest levels, with the New York Post documenting her work lobbying at the White House for the release of various prisoners.
Despite this admirable work, the SKIMS founder came under fire in early 2022 for her comments encouraging others to do some hustling of their own. In an interview with Variety, she was quoted as saying, "I have the best advice for women in business: Get your f***ing a** up and work. It seems like nobody wants to work these days." The comment sparked unending backlash on social media, with clapbacks such as, "99% of women work harder and longer than Kim Kardashian each day." Although Kim seemed to survive the March drama, her comments have been resurrected in a new teaser for an upcoming episode of "The Kardashians." This time, however, they're being defended.
Khloe Kardashian stood by her sister's comments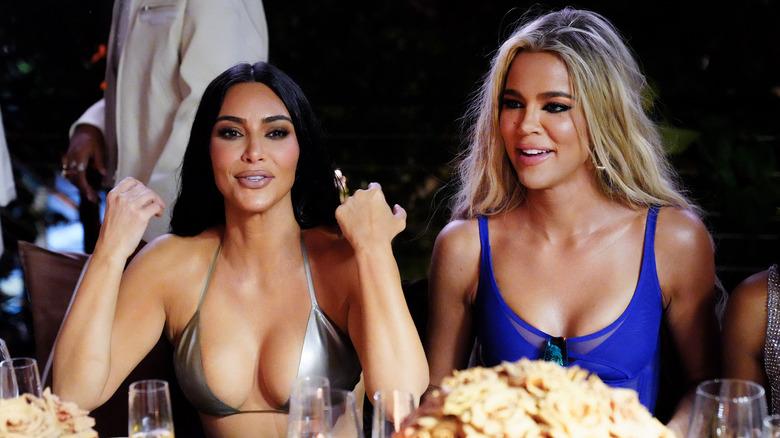 J. Lee/Getty Images
The Kardashians don't need any help getting into controversies. Their show, however, certainly makes them inevitable, with all of their hottest takes memorialized on Hulu. E! News reported on a teaser for an upcoming episode of "The Kardashians," which reportedly showed Kim Kardashian saying her controversial comments. Although the infamous quote seems like old news now, the series provides a new behind-the-scenes look at what one of her famous sisters thought of the comment.
"It's the right message, the wrong messenger," Khloé Kardashian said. She seems to acknowledge the slight hypocrisy in the quote that many fans took issue with, while also noting that much of the drama had less to do with Kim's words, and more to do with the family. "[It] never ends. It won't end until we end."
But for the claims that Kim was taken out of context or simply misunderstood, Variety's profiler Elizabeth Wagmeister has a different response. She took to Twitter to write, "I just reviewed the raw footage. The question was very direct: 'What would be your advice for women in business?'" Looks like "The Kardashians" isn't the only show with behind-the-scene clips.