Sean Hayes Opens Up About Painful Coming Out Experience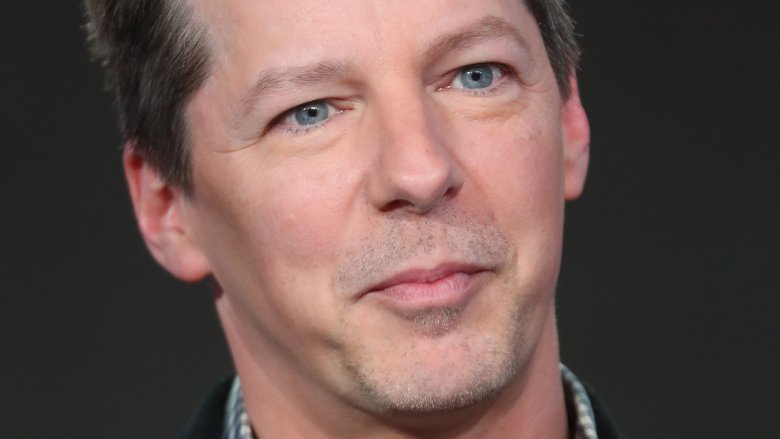 Getty Images
The Will & Grace star didn't have the easiest time telling his family the truth about his sexuality.
During an interview with People published on Wednesday, Jan. 10, 2018, Sean Hayes opened up about his painful experience coming out as a gay man at 18 years old, revealing that he initially didn't have his mother's support.
"I kept it hidden, the fact that I was in high school plays, from my brothers and my family because this is 1986, being gay then was different," the 47-year-old actor said. "I kind of knew I was, but not quite yet. I associated, like society taught me, that theater was for gays, and it was for sissies, and things like that. Things that you were taught to be ashamed of."
"It was 1988 when I came out," Hayes, who recently faced a health scare, continued. "It's so cliché that it was during Thanksgiving weekend. My mom said I needed to go see a therapist. She wrote me a 10-page letter, both sides on legal pad size paper. 'This is not what God....' You know, the whole uneducated view of it."
Thankfully, she eventually began to accept her son for who he is. "She became educated and had friends who [were] gay people," he went on. "She was like, 'Oh I see. You're just like me,' and all that. It became fine and wonderful, and then she became so supportive and awesome."
Nowadays, Hayes, who married composer Scott Icenogle in 2014, couldn't be happier that Will & Grace was revived after 11 years off the air in 2017. As he explained, the hit NBC sitcom, which received a Golden Globe nomination for Best Television Comedy, can once again be used as a reference point by LGBTQ youth when coming out.
"If you don't have the words to explain it to your family, you can say, 'Like Will & Grace,' or 'Like Ellen DeGeneres,' or whosever out in a public," Hayes said. "There's so many more examples now to help people and give them tools to communicate to kids and their families that being gay is as normal as being straight. There's no difference."