What Amanda Batula From Summer House Really Does For A Living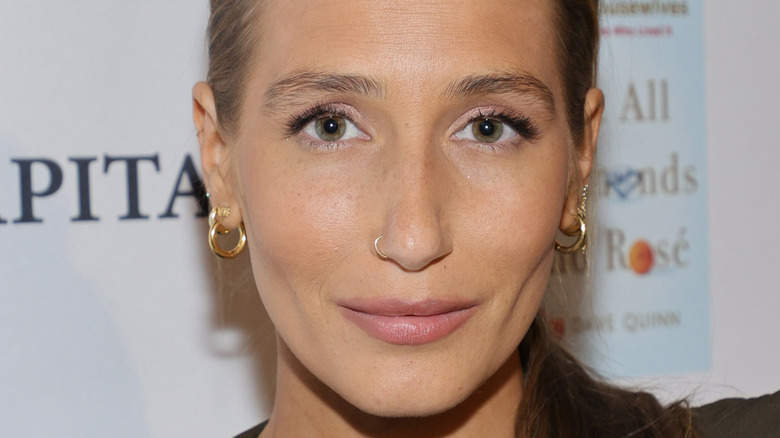 Jamie Mccarthy/Getty Images
The cast of "Summer House" has been entertaining fans since it debuted on Bravo in 2017. The show follows the lives of New Yorkers who work in the city during the week and spend their weekends in the Hamptons during the summer. The cast members all share a large house where they regularly throw wild parties. Kyle Cooke was one of the original main cast members and introduced Amanda Batula to viewers as his casual summer fling. After some stops and starts, Cooke was ready to commit to Batula, and the two started dating exclusively.
Batula became a full cast member of "Summer House" after Season 1, and fans regularly saw her party it up with the weekend Hamptonites. Many wondered how the New Yorkers could afford to stay in such a large house, with most of them getting their own bedrooms. According to Bustle, the "Summer House" property can cost anywhere from $45,000 to $165,000 to rent. However, former "Summer House" star Stephen McGee revealed on the "Reality Life" podcast (via Reality Tea) that the cast doesn't pay full rent on the house. That said, they did pay for some of the costs and spent large amounts of their own money. So how did Batula keep up with the cast of the "Summer House?"
Amanda Batula worked in graphic design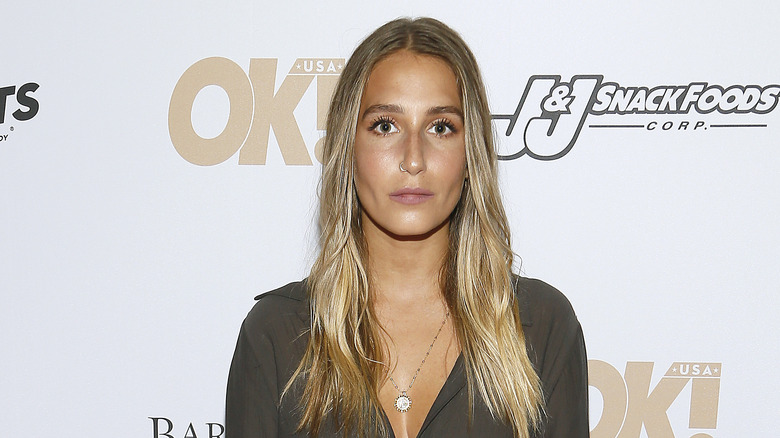 Paul Morigi/Getty Images
For most of her seasons on "Summer House," Amanda Batula worked as a senior designer for L'Occitane en Provence, per her LinkedIn. Prior to her role in L'Occitane, she worked as a creative director for FENIX and as a stylist for Rent the Runway. Batula graduated from the University of Connecticut with a Bachelor of Fine Arts in Communication Design. During her time in college, Batula was on the staff of the university's paper, "The Daily Campus," where she worked as the graphics manager.
According to Glassdoor, a senior designer at L'Occitane currently makes about $115,000 a year, which can go a long way towards partying in the Hamptons. Batula's LinkedIn states that she worked at L'Occitane for almost six years, which probably earned her some status with the company. However, after Kyle Cooke started his adult beverage company, Loverboy, he turned to Batula for help and asked her to make a hard decision regarding her career.
Amanda Batula is now working for Loverboy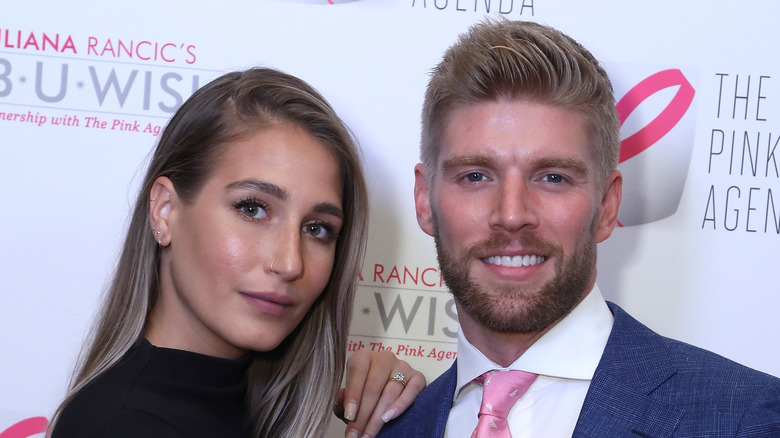 Anna Webber/Getty Images
Kyle Cooke launched Loverboy in 2019 as an alternative to the other sugar-laden hard tea beverages out on shelves, per ForceBrands. Inspired by Twisted Tea but not wanting to consume too many calories, he dreamed up a hard tea product that was healthier and sugar-free. Loverboy was featured on "Summer House" and gained so much popularity that Cooke needed help, so he asked Amanda Batula to quit her job and work for the company full-time. While Batula initially resisted the proposal, she eventually gave in, and the two lovebirds now work side-by-side at Loverboy.
Batula works as the head of creative and branding for Loverboy and designs the merchandise for the company, per Us Weekly. Batula, who had recently designed athleisure wear, stated that Cooke completely leaves the design up to her. "Kyle will completely pass it off. He was like, 'I dont know. I have no idea," she shared. Now that the two are married, the power couple has a lot riding on Loverboy. Who says you can't mix business with pleasure?