Is Dwayne Johnson Still Considering Running For President?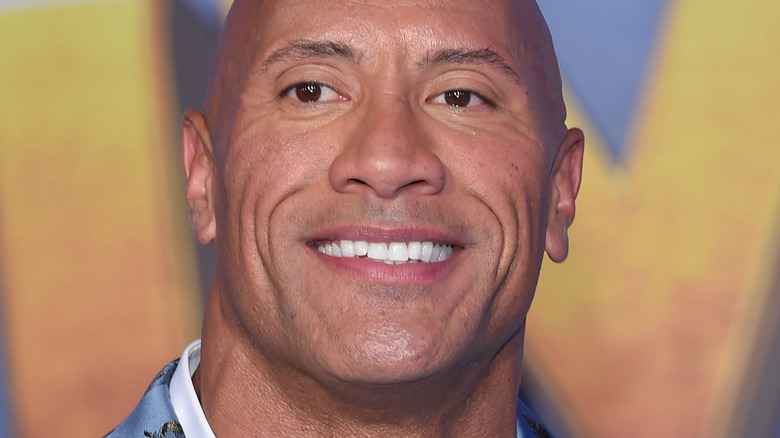 DFree/Shutterstock
Dwayne "The Rock" Johnson is known to have many talents, but does he have what it takes to be the next President of the United States of America? During a 2021 interview on the "Sunday Sitdown," Johnson hinted that he would possibly take a shot at running for the big job if that's what the general public wanted. "I have a goal and an interest and an ambition to unite our country. If this is what the people want, then I will do that," the actor told host Willie Geist. "If the time comes where there is a good amount of people who want to see that happen, then I'm going to consider it," he added. 
Johnson announcing that he would entertain the idea comes as no shock considering it wouldn't be the first time someone famous attempted to do the same. According to BBC, rapper Kanye "Ye" West managed to run for president in 2020 and although his name only appeared on the ballot in 12 states, he still brought in about 60,000 votes in total. Although he didn't even come close to residing in the White House, Johnson on the hand received a lot more support from Americans. A poll published by Piplsay suggested that 46 percent of Americans would be open to the idea of the former wrestler running the country (via Newsweek).
However, as election season quickly approaches, Johnson weighed in on whether or not we can expect him on the upcoming ballot. 
Dwayne Johnson says running for president is 'off the table'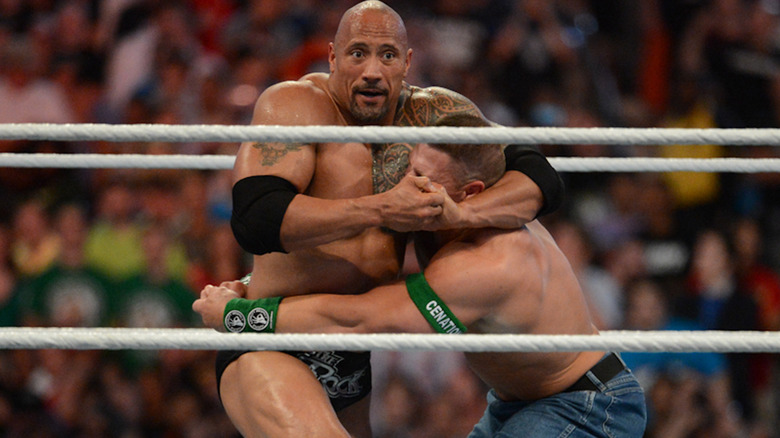 Ron Elkman/Sports Imagery/Getty Images
During an upcoming interview with "CBS Sunday Morning," Dwayne "The Rock" Johnson revealed he will no longer be running for president in the upcoming election. "It's off the table," he said. "Yes, it is off the table." Although, the "Red Notice" star was thinking about it at one point, he forgot to factor in how much time it would take him away from his family.  "I love our country and everyone in it," he told reporter Tracy Smith. "I also love being a daddy. And that's the most important thing to me, is being a daddy, number one, especially during this time, this critical time in my daughters' lives." 
According to Hollywood Life, Johnson's oldest daughter Simone is from his first wife Dany Garcia whom he was married to from 1997 to 2008. The actor also has two other daughters Jasmine and Tiana with current wife Lauren Hashian. The "Jungle Cruise" star has always been a big advocate for being a girl daddy and spending time with family. "Every man wants a son, but every man needs a daughter," he wrote on Instagram. "All my girls have become the great equalizers in my life — I'm surrounded by estrogen and wouldn't have it any other way." 
While some Americans may be bummed out that they won't be able to say "The Rock" is their next president, at least it was all for a good cause.