Dwayne Johnson Teases His Future In Politics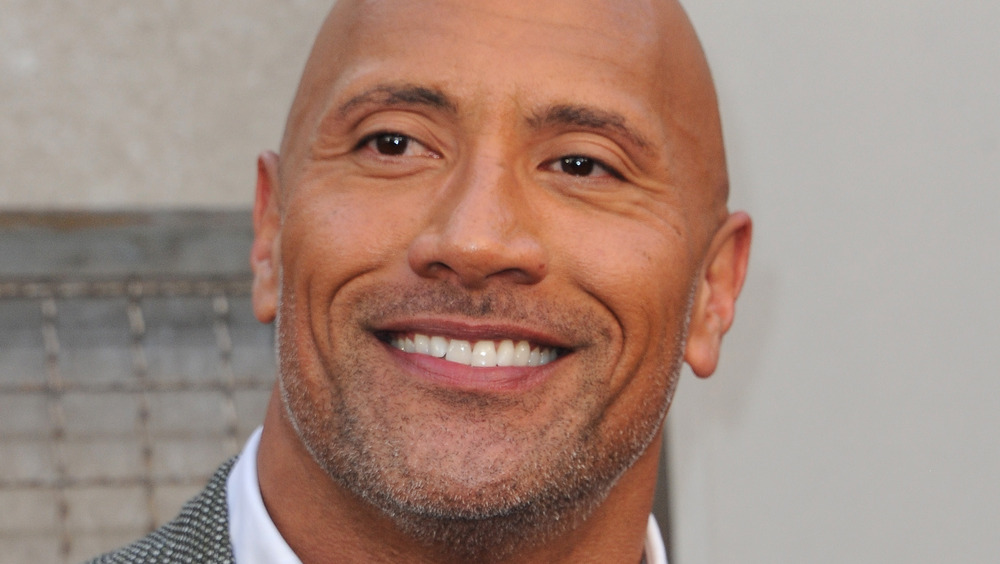 Shutterstock
In the NBC series Young Rock, fans of Dwayne Johnson, a.k.a. The Rock, get a fictionalized look at what a future presidential run might look like for the popular professional wrestler and actor. Johnson has also spoken about the possibility of becoming POTUS in real life, and he already has plenty of support from potential voters.
Just think of all the different demographics Johnson would appeal to, should he ever make a bid for the White House. His past with the WWE would help him score some votes from wrestling fans, and his upcoming role as the DC antihero Black Adam could make him an appealing option to those who love comic books and superhero movies. He has a brief professional football career that he can talk about to win over sports fans, and Johnson's dedication to going all-out in the gym would certainly make him the top choice of those who never skip leg day. Let's also not forget that he's winning over television fans by telling his compelling life story on Young Rock.
A 2020 Nicki Swift poll found that 26.79% of respondents would like to see Johnson in the Oval Office, and a new poll has the actor teasing his future political aspirations. So is it possible that America will someday have a POTUS with ripped pecs? 
Here's what Dwayne Johnson has said about the possibility of being president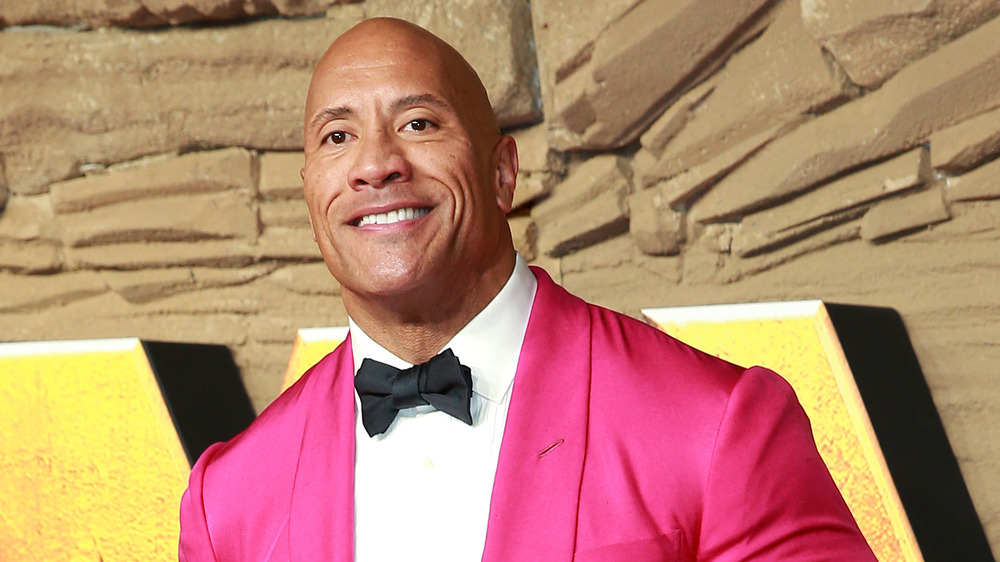 Shutterstock
On his Instagram page in April 2021, Dwayne Johnson shared a screenshot of a Newsweek story that referenced the results of a Piplsay poll suggesting that 46% of Americans would support him if he ran for president. "Humbling," he wrote. "I don't think our Founding Fathers EVER envisioned a six-four, bald, tattooed, half-Black, half-Samoan, tequila drinking, pick up truck driving, fanny pack wearing guy joining their club – but if it ever happens it'd be my honor to serve you, the people."
In 2017, Johnson told GQ it was a "real possibility" that he would someday give up acting to run for office. However, he was reluctant to use his celebrity to help other political candidates out until the 2020 presidential race between Joe Biden and Donald Trump. For the first time, Johnson made a political endorsement, and he laid out the reasons he was backing President Biden and Vice President Kamala Harris. During a January 2021 Q&A with TV critics, he described Harris and Biden as "friends" of his (via ABC News), so it's unlikely they'll have to worry about going up against Johnson's formidable presidential ticket in 2024.
In February 2021, Johnson told USA Today that he "would consider a presidential run in the future if that's what the people wanted." So now that they have spoken, will he stay true to his word, or will he only play a potential POTUS on TV? Stay tuned!