A Surprising Number Of People Think The Rock Would Make A Good President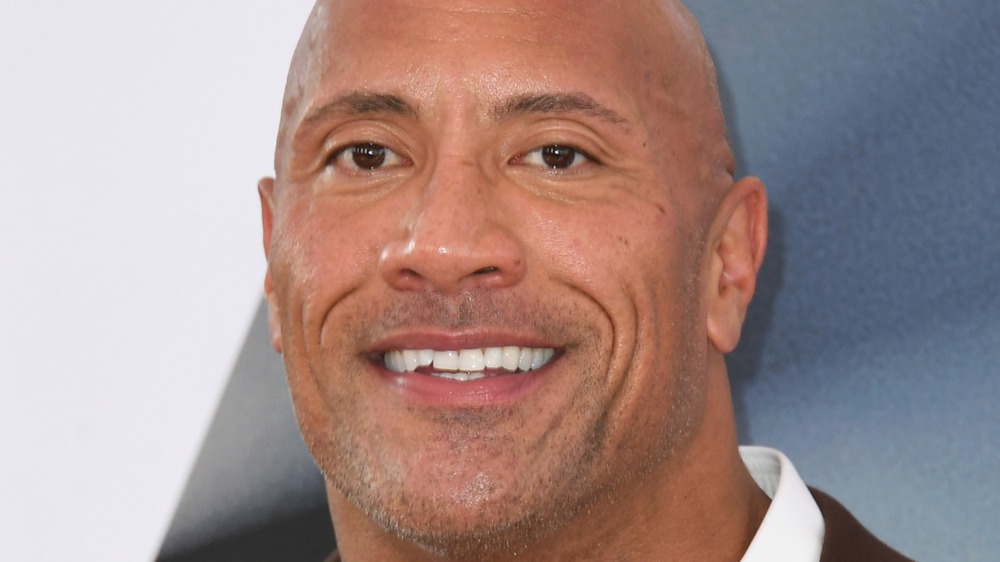 Jon Kopaloff/Getty Images
Plenty of celebrities have stepped into the political ring over the years, including Cynthia Nixon, Arnold Schwarzenegger, and, of course, Donald Trump, as People points out. However, are there any famous figures out there that you think should run for office but they haven't quite done so yet? Nicki Swift conducted a survey of 627 people in the United States and found out what they thought about who might make a good president.
While 6.38% would apparently be willing to cast a vote for Beyoncé, 8.77% would love to see Ellen DeGeneres on the ballot. Dave Chappelle would be an even more popular presidential possibility, taking 10.21% of the votes in our survey, while Tom Hanks earned an undeniably impressive 33.33%. Beyond that, 14.51% voted for other famous faces, with names like Michelle Obama, Lady Gaga, Oprah Winfrey, and Kanye West being mentioned. Although one person did note, "I don't know that they're politically active, I just know Tom Hanks ... as [an actor], Dave Chapelle and Ellen DeGeneres as comedians, and Beyoncé as a singer. I don't think that qualifies them to be president."
Granted, qualified or not, none of them did as well in our survey as Dwayne Johnson. Frankly, you might be surprised by how many people think that "The Rock" would make a good president.
Dwayne Johnson might actually run for president in the future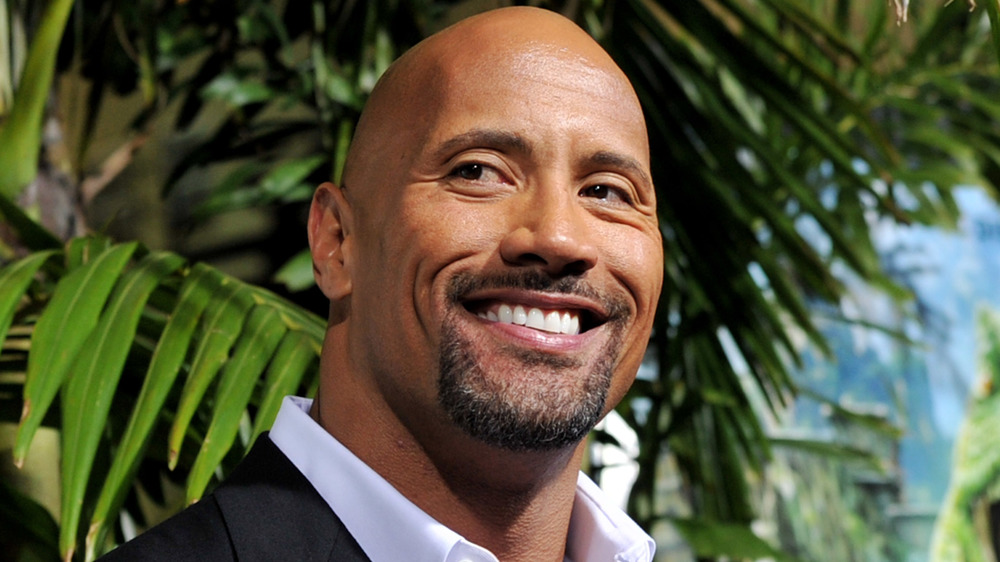 Kevin Winter/Getty Images
Fans of Dwayne Johnson may know that "[i]n 2017, the actor said he was 'seriously considering' a run [for president of the United States], and still hasn't ruled out the possibility," according to USA Today. At the time, GQ was into the idea, noting that "[n]o one in Hollywood is more buff, more driven, or gets paid better. The man has so much charisma and ambition he can do anything." Does that include being the president? 
The star himself addressed the possibility again in 2021 after his "TV show, Young Rock, [took] a look at different periods of his life through a comedy lens, including an apparent run at the presidency in 2032," per HuffPost. While that may have been fiction, it could become a reality."I would consider a presidential run in the future if that's what the people wanted," the star admitted to USA Today. "Truly I mean that, and I'm not flippant in any way with my answer. That would be up to the people ... So I would wait, and I would listen. I would have my finger on the pulse, my ear to the ground."
That would certainly please the 26.79% of people who took our survey and said that they think that Johnson would make a good president. Although one person claimed that the situation would only work "if he gave speeches with his shirt off." We'll just have to wait to see if that ends up being part of his platform.