Cynthia Nixon Opens Up About Decision To Run For Office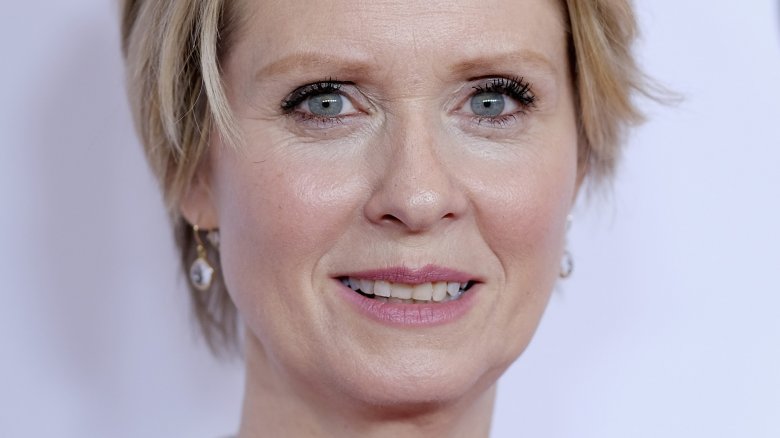 Getty Images
Cynthia Nixon is opening up about her decision to run for office.
On Tuesday, March 20, 2018, the former Sex and the City star reflected on her recent bid for governor of New York during an Entertainment Tonight exclusive — and no, it has nothing to do with the cancelation of the third SATC movie.
"Not at all," the 51-year-old actress told the publication when asked whether last year's scrapped plans for the film pushed her to run. "No!"
Nixon continued, "This is a decision that has been a longtime coming. People have actually been asking me to do this for nine years."
"[My biggest supporters are] other public school parents that I was fighting alongside with for better schools," she explained, adding that her family — including her wife, Christine Marinoni, and their three kids, Max, Samantha, and Charles — are also on board. "I think they're excited on a certain level and dreading it on another. I think they are very proud. I think they are."
Nixon can also count on the support of her longtime SATC co-star Kristin Davis. "I am so proud of @CynthiaNixon. No one cares more than she does about EVERY person getting a fair change and a good education. I know that she would be an excellent Governor!" she tweeted, adding, "I'm excited to support someone I have know for 20 years to be one of the most intelligent and caring people in my life."
As Nicki Swift previously reported, Nixon officially announced her run for governor via Twitter on Monday, March 19, writing, "I love New York, and today I'm announcing my candidacy for governor. Join us."
At the time, she also launched her campaign's website, through which supporters can make donations, and shared a two-minute campaign video. "New York is my home. ... I love New York. I've never wanted to live anywhere else, but something has to change," Nixon said in a voice-over (via Vogue), explaining, "We want our government to work again, on health care, ending mass incarceration, fixing our broken subway. We are sick of politicians who care more about headlines and power than they do about us."
She concluded, "I'm Cynthia Nixon, I'm a New Yorker, and together we can win this fight."
As ET noted, come September of this year, Nixon will challenge Gov. Andrew Cuomo in New York State's Democratic primary. If voted into office, she would become both the first female governor and the first openly gay governor in the state's history.