Cynthia Nixon Announces Her Run For Governor Of New York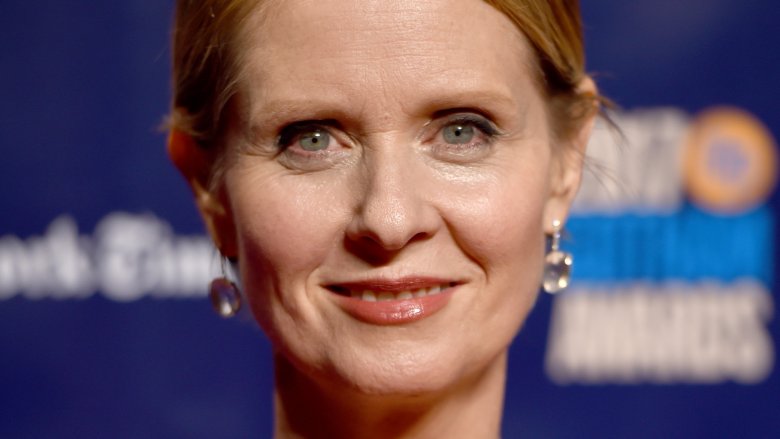 Getty Images
Cynthia Nixon is officially running for office.
On Monday, March 19, 2018, the former Sex and the City star took to social media to announce her bid for governor of New York, while sharing a two-minute campaign video.
"I love New York, and today I'm announcing my candidacy for governor," she tweeted. "Join us."
"New York is my home, I've never lived anywhere else," the 51-year-old actress said in the video, which shows her spending time at home with her family. "When I grew up here, it was just my mom and me in a one-bedroom, fifth floor walk-up. New York is where I was raised and where I'm raising my kids. I'm a proud public school graduate and a prouder public school parent."
She continued, "I was given chances I just don't see for most of New York's kids today. Our leaders are letting us down. We are now the most unequal state in the entire country, with both incredible wealth and extreme poverty. Half the kids in our upstate cities live below the poverty line. How did we let this happen? I love New York. I've never wanted to live anywhere else, but something has to change."
"We want our government to work again, on health care, ending mass incarceration, fixing our broken subway," Nixon added. "We are sick of politicians who care more about headlines and power than they do about us."
"I'm Cynthia Nixon, I'm a New Yorker, and together we can win this fight," she concluded.
In addition to the announcement, Nixon has launched her campaign's website, through which supporters can make donations.
A number of other celebs, of course, have recently expressed an interest in running for office — albeit to varying degrees of seriousness. As previously reported, the likes of Stacey Dash, Kid Rock, Shailene Woodley, and Dwayne Johnson have all teased the prospect of plotting a political career.